The Sony Ericsson Xperia Arc is now on sale, and for a surprisingly low price. The Xperia Arc takes over from the Xperia X10 as Sony Ericsson's flagship Android phone, and it's been tweaked, polished and honed to perfection so that it's better than the X10 in almost every way.
When it was first announced I was a bit underwhelmed, as uses a single-core processor, and the world was going mad with the new dual-core phones that were being announced, such as the LG Optimus 2X. But the Xperia Arc won over, in part because it's a great looking phone, but also because Sony Ericsson has put a lot of thought into its design and the quality of features.
And now it's on sale for £10 a month less than the dual-core phones, it's a hard phone to walk away from!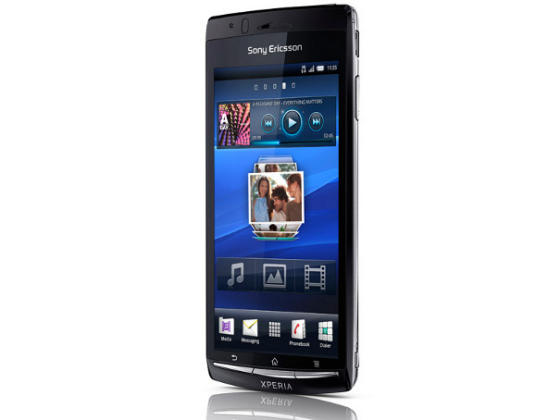 Sony Ericsson Xperia Arc's best features
Some of the best features of the Xperia Arc include:
Fast, responsive experience thanks to its 1GHz Snapdragon processor
Enhanced user interface thanks to Google's new Android Gingerbread 1.3
Cracking set of features, with an 8.1 megapixel camera and 720p HD video capture
Great new user interface designed by Sony Ericsson that's much better than the X10's, and which is as good as HTC's Sense UI
But this doesn't tell the whole story. It's the quality of the technology that Sony Ericsson has used that makes it stand above over phones. for example:
The Xperia Arc uses the Sony Mobile Bravia Engine (called the "Reality Display" by Sony Ericsson), which makes the colours, contrast and depth of the screen much better than a standard LCD screen. It's mostly equivalent in quality to Samsung's Super AMOLED, and just shades it when watching videos.
Sony Exmor R camera technology is used to capture photos in much greater detail, even in low-light conditions. Combined with an 8.1 megapixel camera, the Xperia Arc is a cracking camera phone as well as a great smartphone!
The new user interface has some fantastic new touches – just check out the new Gallery app in the video below. It's all buttery smooth, super-intuitive, and simply fun to use.
So as you can see, the Sony Ericsson Xperia Arc looks great, is super-intuitive, and although it hasn't got a dual-core processor, it's brilliantly responsive, so you'll never actually notice!
But best of all, though, is the price – it's just £30 a month! Pay £25.54 for the phone and you can reduce that down to £25 a month!
I'm simply amazed. Sony Ericsson has never exactly been known for making inexpensive phones, but with the Xperia Arc, they've achieved the perfect phone at the perfect price!
The Xperia Arc will be selling by the bucket load, so to make sure you don't miss out, go and order yours now!