The Sony Ericsson Xperia X10, an Android-based touchcsreen smartphone, has been leaked and officially announced for months, even though it's still not on sale. We've also had rumours of the Xperia X10 mini, which has just been confirmed by Sony Ericsson at their press even at MWC 2010.
What we weren't expecting, though, is the Sony Ericsson Xperia X10 Mini Pro, a tiny Android smartphone with a name that's longer the phone and a physical QWERTY keyboard – you know, for pros!
Is the Xperia X10 Mini (and the Pro) any good though?

Sony Ericsson Xperia X10 Mini overview
The Xperia X10 is a glorious-looking Android phone with a user interface to die for. In fact, currently it's the most drool-worthy of all the Android phones that are on their way in the next couple of months.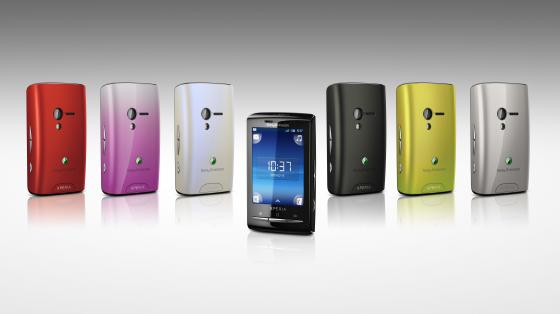 The Xperia X10 Mini is a cut-down version of the X10 with a much smaller form factor, but the same user interface (albeit squished onto a smaller screen). Some of the X10's features have also not made it to the Mini – the X10 will come packed with an 8 megapixel camera, for example – but Sony Ericssoin reckon the smaller size will make up for that for people who prefer small phones to feature phones.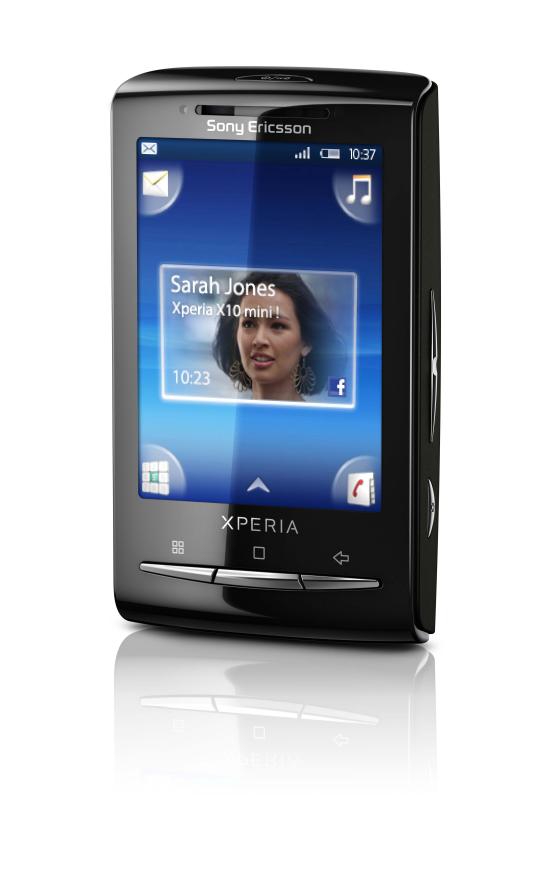 What the X10 Mini Pro brings to the party is a new physical QWERTY keyboard, for people who prefer a smaller smartphone, but hate the thought of using virtual keyboards.
Hmmm, people like me then!
Xperia X10 Mini and Pro features
Despite being the little brothers of the Xperia X10, the X10 Mini and Mini Pro are not exactly underequipped. Just check out this list of features:
5 megapixel autofocus camera with GeoTagging
Video recording
600MHz Qualcomm MSM7227 CPU
WebKit Web browser
Sony Ericsson Timescape software, which seamlessly integrates all your social media activity into one rich app
Email
Microsoft exchange ActiveSync
Full set of Google Apps (GMail, Maps with StreetView, Voice Search, Android Market, etc.)
aGPS
YouTube
16 million colour 2.55″ screen
Android OS 1.6
2GB microSD card included (with support for 16GB microSD card)
All that in a phone that's just 83x50x16mm in size (for the X10 Mini) and weighing only 88 grams.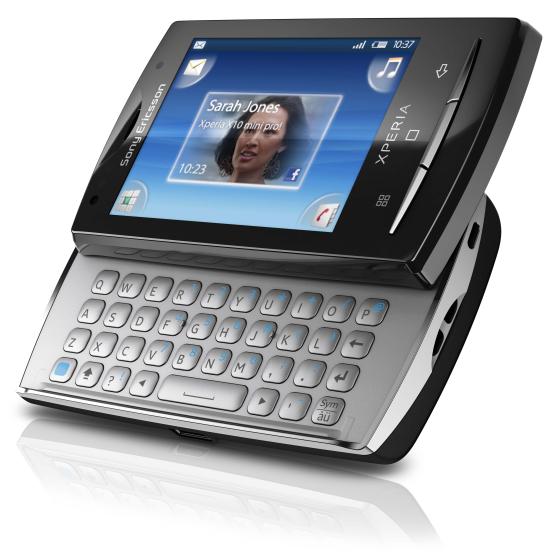 First thoughts on the Xperia X10 Mini
When I first heard about the Xperia X10 mini, I wasn't sure what to make of it. The Xperia X10 looks like it's going to be a killer Android phone, so why make a cut down version with the same name?
When you see it in use, though, as you can in the videos below, it looks instantly appealing – particularly, I'm guessing, to women and people who haven't yet bought into the smartphone concept because of the size of the phones.
It wasn't that long ago that a phone's size (or rather, it's lack of size) was one of its features. Smartphones changed all that, though, but I've lost count of the amount of people who say they don't want a smartphone simply because of its size.
Once they use a smartphone daily, though, their lives are transformed in the same way that daily use of a mobiel phone transforms your life.
With Xperia X10 Mini and Mini Pro, Sony Ericsson might just have tapped into that market with a seriously cool proposition – a fantastic smartphone with a great new user interface, a super-cute body, and the kind of size that everyone can feel comfortable with.
I have a feeling Sony Ericsson will be selling X10 Minis and Mini Pros by the bucket load!
The Sony Ericsson Xperia X10 Mini and Mini Pro release date is scheduled for Q2 2010.