Tomorrow is the start of Nokia World, the Finnish giant's annual meetup for all the great and the good in the mobile phone world. And this year, I'm happy to say, for me as well, as Nokia invited me along!
I've just returned from an evening with the WOMWorld/Nokia crew, who are, I have to say, a great bunch who really know how to put on an event! Thanks to Donna, Chris, Katie and everyone else at WOMWorld for really making the start of Nokia World an experience in itself (not to mention Micky Aldridge, whose great idea the Nokia Meet was in the first place).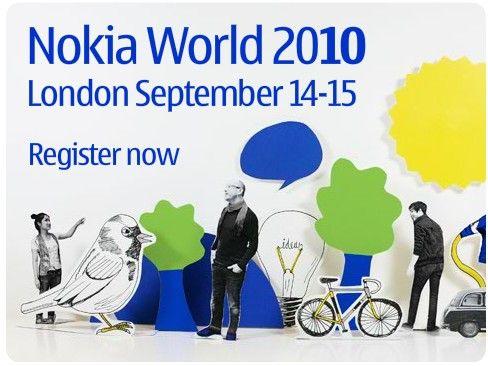 What to expect from Nokia World
Tonight's schmoozing has been great fun, and it's great to meet up with others who are even more passionate about mobiles than I am (I know this, because they blog about Nokia for free!!). But tonight, of course, was just a taster – the main course comes tomorrow, in the shape of the Nokia World event itself!
So just what can we expect from Nokia World?
Well, there'll be plenty of Nokia N8s on show. I know this because there were five N8s in the room I was in tonight, and I even got to hold one (gasp!), although it was quickly taken out of my sweaty hands again as soon as I started to use it!
We'll also be seeing the Nokia E7 and the C7, which should at least give us some idea of Nokia's Christmas line-up.
Better still, though, would be some indication of Nokia's plans for the future beyond these three phones. What they plan on doing with MeeGo, for example, with ideally some screenshots of what a future MeeGo OS will look like, as well as when we can expect a MeeGo phone.
Nokia have also announced that NFC (Near-Field Communication, the technology in contactless payment cards, such as Oyster) technology will be embedded in every phone it produces from 2011, and so hopefully they'll present more details on this tomorrow.
And last, but not least, the talk behind the scenes of Nokia's future, given the sudden departure of both the CEO (Olli-Pekka Kallasvuo) and head of mobile solutions (Anssi Vanjoki) should be rife with tales of scandal and gossip! Can't wait!
So join us for full commentary of the event, plus videos and pics of what should be a highly entertaining couple of days!