Sony Ericsson may not have much in the way of new phones out at the moment, but they do have a few neat little gadgets up their sleeves. Take this, the Sony Ericsson Live View, for example (which I'm really hoping isn't one of Sony Ericsson's "big surprises" I talked about yesterday!)
It's one of those odd little devices similar to one that LG came up with a couple of years. Basically, it's a remote screen for your mobile phone, showing you your texts messages and the like on its tiny 1.3″ screen while your phone can stay in your bag or pocket.
However, this being 2010, things have improved a bit, and rather than just showing text mesasges and who's calling and the like, the Live View also shows you your friends' Facebook status updates and tweets.
Neat! But just one question – why?!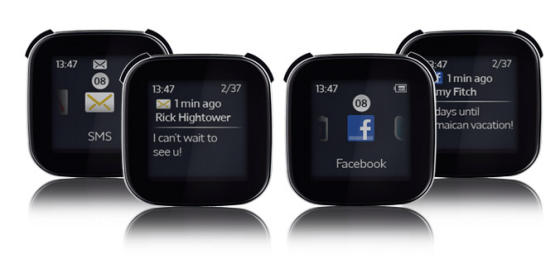 Sony Ericsson Live View – so geeky it's good
I had a similar question when LG released their similar gadget (the name of which escapes me!). I mean, is it really such a pain to take your phone out of your pocket to read you text messages?
But then I look at the pictures of the Live View, and another thing strikes me – this is very different from previous phone-based devices, for two reasons:
easily seeing your social media updates without constantly checking your phone is actually very useful
being able to wear it as a watch or just as a fashion accessory does give it a bit of geek chic!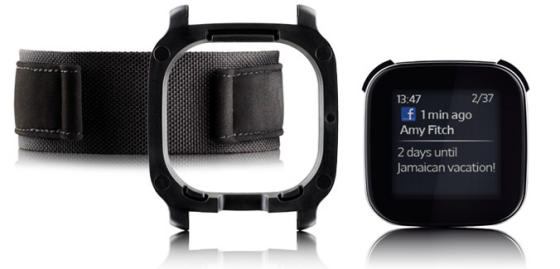 In fact, ever since the new, wearable, achingly beautiful Apple Nano arrived a few short weeks ago, this kind of form factor suddenly makes sense. Add in the social media features, and it truly is a gadget of our socially connected geeky times!
The ultimate Android gadget
The Live View is compatible with any Android phone that supports Android 2.1. This is, in fact, extremely ironic, as this currently includes all recent Androids, except Sony Ericsson ones! Yup, the Xperia X10s are still stuck on Android 1.6.
Rather than make their own phones look silly, though, Sony Ericsson are holding back the release of the Live View until they've finally updated their Xperia's to Android 2.1 so that they can work with it too. So Xperia users, if you're desperate for the 2.1 upgrade, at least Sony Ericsson have put a bit of pressure on themselves!!
Sony Ericsson Live View video
To see for yourself how useful Live View is, check out the following video:
It's seeing this little wonder in action that's completely changed my mind. I used to think gadgets like this were nonsense, but the RSS reader, music player and the running application all make perfect sense.
In particular, the fact that our new smartphones are now huge means that the wearable Live View makes even more sense than similar gadgets ever did. Not only do I get it – I want it! The Sony Ericsson Live View release date is set for Q4, so should be out before Christmas.
[Source: Techeld]