Two weeks ago, Sony announced the PlayStation Suite, which it described as a range of games, software and even a licence program that essentially puts PlayStation branded (and approved) games and software onto any Android device.
Now at the time, the only Android device we knew for sure would be part of this PlayStation ecosystem was the Xperia Play, which we've seen in action at MWC 2011 this week. There was no talk of a tablet, despite Android tablets being the dominant new device at MWC.
Today, all that's changed. Rumours are now circulating that Sony – not Sony Ericsson – is indeed working on a new Android tablet called the Sony S1, and that it'll be the next PlayStation Certified device to be released by the company.
So if the PlayStation phone wasn't enough for you, sit back and drool at what's coming with the PlayStation tablet!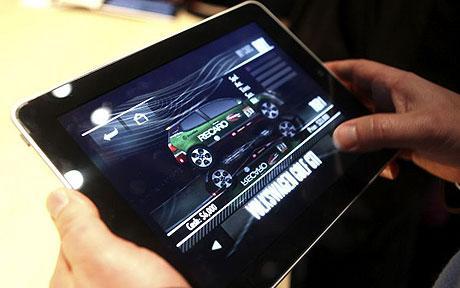 Sony S1 PlayStation tablet overview
Like all good tablets, the S1 will be using Android Honeycomb, but rather than the stock Honeycomb user interface, Sony will be adding its own blend on top, with transitions and user interface enhancements that apparently will be even better than the iPad's (though of course they would say that!).
The photo above is jsut a generic mock-up. The image below shows what the S1 will actually look like (at least in pencilled outine!). The bulge hosues the battery and other gubbins and is meant to make the S1 feel much more ergonomic when holding it in one hand.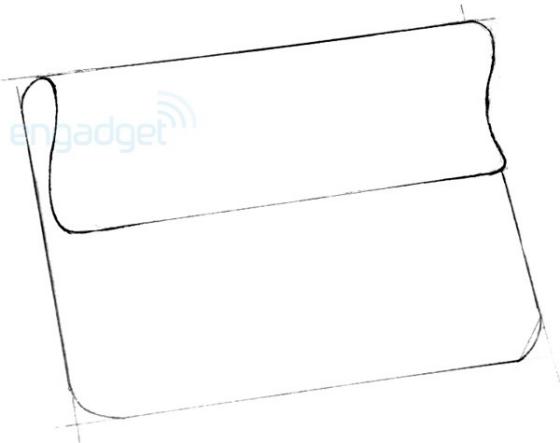 Feature-wise, it should have everything you'd expect from a Honeycomb tablet:
9.4″ screen
dual-core Tegra2 processor
front and rear facing cameras
USB port
IR port for controlling your home entertainment devices
This last feature is extremely interesting – Sony wants to turn its tablet into a giant remote control, and not just for its BRAVIA range of TVs, but for any TV on the market. Certainly, as we enter the age of Web TV, using a tablet to search for the content you want to watch makes much more sense than a remote control with a numeric keypad.
Building on the TV theme, Sony will also integrate its Qriocity service into the S1, and may even go as far as adding a dedicated "Q2" button on the front of the tablet for instant access to Qriocity services.
These services include videos, films and TV programmes, which you can currently download from certain Sony BRAVIA TVs and Blu-Ray players. Presumably you'll also be able to download them from the S1, and then stream them to your BRAVIA TV, though that's just a guess.
It's not called the PlayStation tablet for nothing!
All that looks pretty cool, but making the new tablet even sweeter is that it will come preloaded with a variety of PS One games and will be PlayStation Suite certified, making it a proper gaming tablet.
Only the first of many
Ffinally, the S1 is just the first of several nw tablets from Sony, who are clearly jumping on the tablet bandwagon in a giant way. The S1, with its combination of great hardware features, new UI, Android Honeycomb, remote control features, gaming abilities and integrated Qriocity service, seems to be the ultimate tablet to lust for…
…but apparently it's not – that honour will go to a dual-screen Sony tablet (the S2?) that's currently only being hinted at, but which will soon be revealed in more detail!
Mouthwatering! Stay tuned for more info as we get it.
[Source: Engadget Mobile]