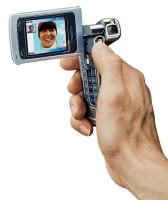 OK, I could be accused of being cynical, but this amazing looking phone looks too good to be true. It's a 2 megapixel camera plus video recording phone with 'Carl Zeiss lens' (oooh!) – so far so good, what we'd expect for the next gen phones, and a nice step up from the current crop of 1 megapixellers. Not quite as good as some of the camera resolutions available elsewhere, but good all the same, and Nokia are noted for decent quality images from their phones. The real seller, of course, is the amazing looks of the thing!
I mean, look at it – see it twist, see it flip, imagine your mates' faces when you get it out casually, and before their very eyes start making little origami shapes out of your phone! Forget the quality of the gadgets, look at the thing twist!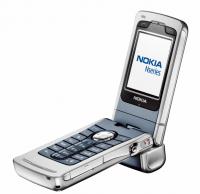 Ok, back to reality, it may twist nice, but what else does it offer? Well, actually, plenty. The camera offers auto-focus, macro, flash (though how effective it is, we've yet to see), and 20x digital zoom. An MMC card gives you nicely expandable storage. VHS resolution MPEG4 video capture is offered, both to record video and for video calling. And there are two displays, one that you see (the twisty one for capturing video), and one on the front of the phone to see who's calling.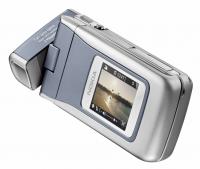 As a phone, the thing offers all the usual (SMS, MMS, email, Push to Talk), runs over 3G, GSM, and EGPRS networks, has bluetooth, WAP 2.0, and offers plenty of smart-phone features such as calendaring, scheduling, e-mail management and synching, etc. In fact, the thing seems just too good to be true! And this is why I'm holding back from my excitement. It can't possibly do all of this to a useable level…can it? There must be some flaw! This is one phone I'm seriously looking forward to, and praying I'm not disappointed, but until I see it in action, I won't believe the hype just yet…well, maybe a little!