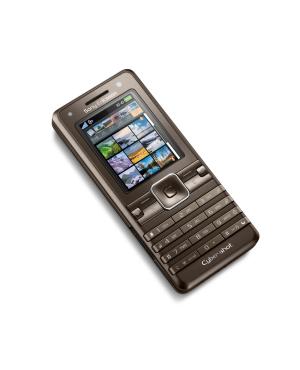 Sony Ericsson have announced the new Sony Ericsson K770 Cyber-Shot phone.
Yes, just when you thought it was safe to put your feet up for a bit in what we laughingly call the British summer (do floods, high winds and temperatures struggling to reach 70F count as summer?!), Sony Ericsson throw another new phone onto us poor unsuspecting mobile phone bloggers!
Not that I'm complaining though – the K770 actually looks pretty good. It's not got all the bells and whistles of the top of the range Sony Ericsson K850i, but for a good looking mobile phone with a great camera, the K770i looks like it'll be perfect.
More details and pics of the Sony Ericsson K770i after the jump.

Sony Ericsson K770i overview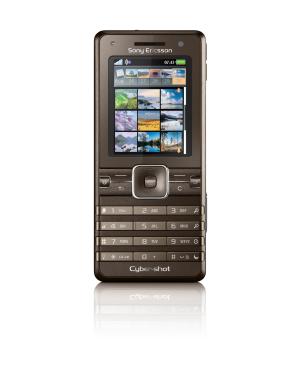 Sony Ericsson tend not to make all in wonder phones like Nokia and Samsung do. Instead, their phones focus on one feature, and do it exceptionally well. That's why you have the Walkman range of music phones, which excel at music, and the Cyber-Shot range of camera phones, which, well, excel at taking photos.
In this, the K770i would seem to be no different from its siblings. For your money, you get a 3.2 megapixel camera that can take pics that can be printed out at up to A4 size and still look good. The camera also comes with auto-focus, which is crucial if you want to take good point and shoot pics.
It's worth noting that despite claims of huge megapixels, not many camera phones come with auto-focus (even many Nokia N-Series phones), effectively rendering them useless. As I said, Sony Ericsson prefer to focus on one key component and implement it exceptionally well, which is why all its Cyber-Shot camera phones have auto-focus.
Disappointingly, there's no xenon flash – just a LED photo light, which is useless for night-time pics. Fortunately, however, it does have photo fix software, which can tidy up your image somewhat, but the result still won't be as good as if you had a decent xenon flash (or even a high-current LED flash).
More usefully, you can upload your pics directly to your blog or a photo sharing web site at the touch of a button, enabling you to share your pics with family and friends with ease.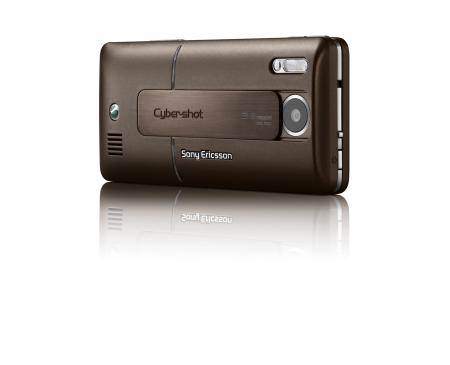 Indeed, this is exactly the type of thing Sony Ericsson have in mind with the K770i: a mobile phone with an extremely good camera for taking good quality pics wherever you are and sharing them with your mates. As such, it's a great camera phone, pure and simple.
Of course, you also get the usual mobile phone bells and whistles: MP3 player, FM radio, video player and recorder, web browser, RSS feedreader, etc. It also offers 3G and tri-band GSM connectivity, so you can upload your pics quickly, and you can use it across Europe and the US.
Better still, the K770i is slim – just 14.5mm thin, meaning it won't make a dent in your pocket (literally and figuratively – it shouldn't cost too much, either).
In summary, then, the Sony Ericsson K770i seems a great addition to the Cyber-Shot range. It's not as feature-packed as the K850i, but it won't be anywhere near as expensive either, so if you want a good quality camera phone at a good price, and can do without the likes of GPS, HSDPA and DVD-quality video recording, the Sony Ericsson K770i should certainly fit the bill.
Sony Ericsson K770i release date
The Sony Ericsson K770i release date is scheduled for Autumn 2007. Price has yet to be announced.
Sony Ericsosn K770i Specifications
Tthe complete Sony Ericsson K770i specifications are as follows:
Advanced Camera Features

3.2 megapixel camera
Auto focus
Digital zoom, 3x
Active integrated lens cover
Illuminated camera icons
LED photo light
Photo fix
Picture blogging
Video recording
Video calling
Picture messaging (MMS)
Video viewing
PictBridge™
Advanced Phone Features

Bluetooth stereo (A2DP)
Media player
FM Radio with RDS
TrackID™
Music tones (MP3/AAC)
PlayNow™
RSS feeds
Access NetFront™ Web Browser
Polyphonic ringtones
Speakerphone
Vibrating alert
Email
Predictive text input
Sound recorder
Text messaging (SMS)
Navigation key
Picture wallpaper
Wallpaper animation
3D games
Java MIDP 2.0
Video streaming
Alarm clock
Calculator
Calendar
Flight mode
Notes
Phone book
Stopwatch
Tasks
Timer
Bluetooth™ 2.0
Modem
Synchronization
USB mass storage
USB support
Facts and Figures
Size: 105 x 47 x 14.5 mm
Weight: 95 grams
Color: Truffle Brown
Screen: 262,144 color TFT
Resolution: 240 x 320 pixels
Size: 1.9 inches
Phone memory: Up to 16 MB
Memory card support: Memory Stick Micro™ (M2™)
Networks:UMTS 2100-GSM/GPRS 900/1800/1900
Talk time GSM/UMTS: Up to 10 hours/2 hours 35 min
Standby time GSM/UMTS: Up to 400 hours/400 hours
Video call time: Up to 1 hour 30 min
In-Box Accessories
256MB Memory Stick Micro™ (M2™)
USB cable
Stereo headset
PC suite & Media manager