With CTIA Wireless approaching fast, there's a sudden flurry of Windows Phone 7 Series news hitting the blogosphere. Some of it – such as the news that WinPho7 won't support copy & paste or multitasking – isn't particularly welcome, but others – like this tasty new LG WinPho 7 mobile – most certainly is.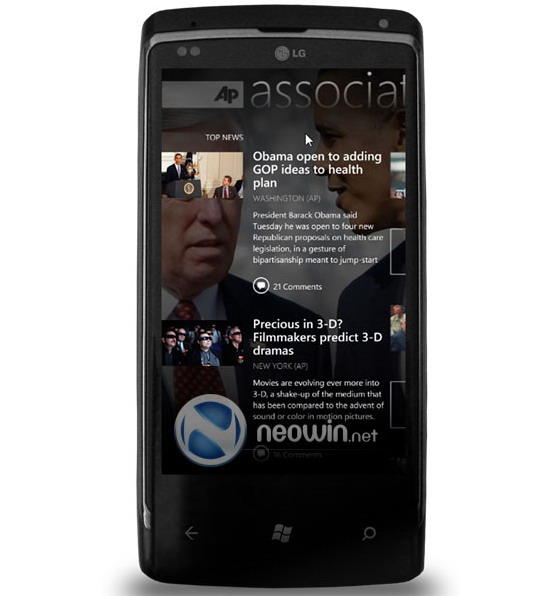 There's not a lot of info on it – indeed, other than it might come with a slide out QWERTY keyboard, there's absolutely no info at all on it – but it does look superb.
CTIA Wireless is the US's annual telecoms trade show, so we should see a lot more new from US-related mobile tech companies than we saw at MWC 2010 earlier in the year.
[Source: UnwiredView]