Microsoft have launched the Microsoft Kin, their first own-brand range of mobile phones. Originally called Project Pink when in prototype stage, Kin comprises two new phones, each of which revolves around social media.
Kin One is the "funky" phone (and I deliberately use the term the way a Geography teacher would!), with rich social media connectivity and a "whacky" form factor. Kin Two, meanwhile, is the more phone-like phone, with a traditional slide-out QWERTY keyboard form factor.
Both phones share the same user interface, but here's where it gets odd – that user interface isn't Windows Phone 7. In fact, although the phones are based on WinPho 7, its an entirely new user interface that's worlds apart from what we'll see on WinPho 7 phones later in the year.
The question is: why?! And has Microsoft just killed WinPho 7 before it ever took off? More details and pictures of Microsoft Kin after the jump.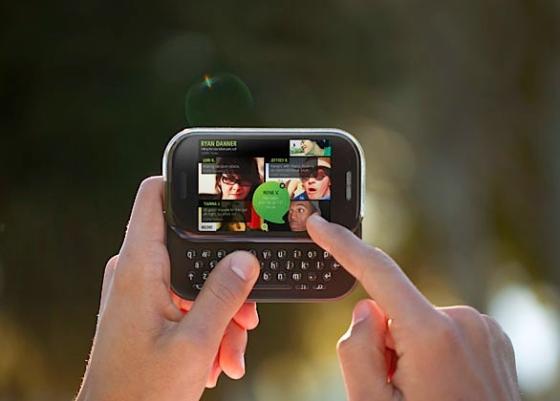 Microsoft Kin One overview
The Microsoft Kin One is aimed at social media-loving "yoof", and so sports an unconventional form factor. It's got a slide-out QWERTY keyboard, but its overall shape is pebble-like, like a rounded tablet.
Its features are pretty ordinary, featuring a 5 megapixel camera, 4GB of internal storage, WiFi, and 3G.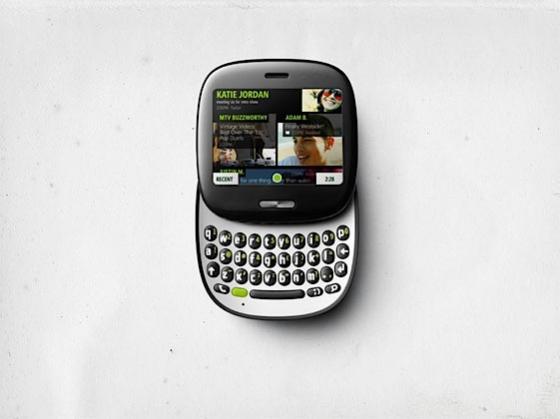 Microsoft Kin Two overview
Kin Two, which was originally called the Pure, is the more traditional of the two phones, but is pretty much the same phone with a few extra features and a more traditional form factor.
As well as the slide out QWERTY keybaord, the Kin Two comes with an 8 megapixel camera and 8GB of memory. And er, that's about it!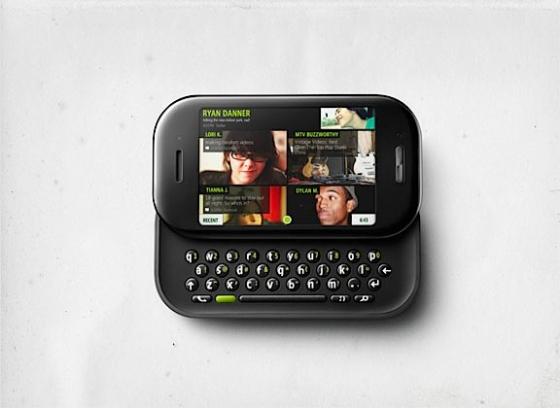 Beneath the surface
As well as the feauters just listed, both phones have full support for Microsoft's Zune music and video playing abilities, together with the same Zune HD user interface that's in the current Zune HD MP3 player, and which will also feature in the forthcoming Windows Phone 7 (WinPho7) phones.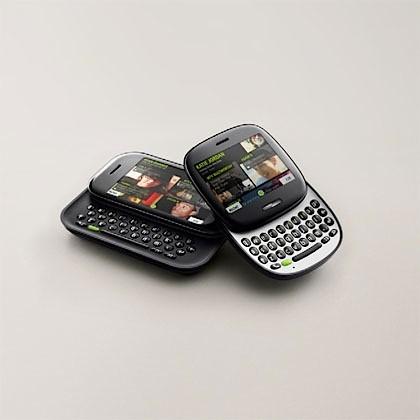 The user interface of the two Kins is heavily focused on social media, and provides a completely new way of interacting with your friends and your social networks.
The first new innovation is the Loop, which acts like the Kin's homescreen and is effectively a lifestream of all the tweets, Facebook updates, pics and texts from your friends, all aggregated toegether. OK, not really all that new, but where it gets interesting is the way in which you can interact with your friends and the info from your lifestream. You do this with Microsoft have called Spot.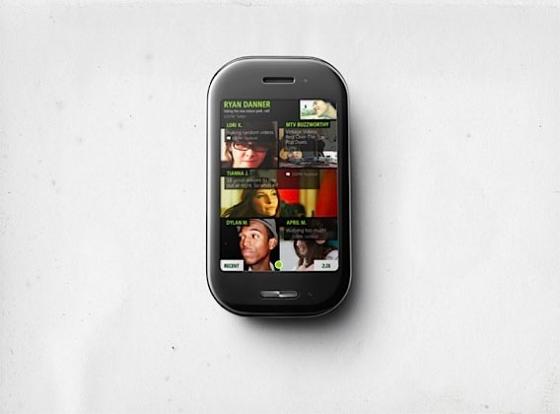 Spot is, quite literally, a green spot at the bottom of the screen. Simply touch a piece of content you want to share and drag it to the Spot. Then touch one of your friends and drag their picture to the Spot. The Kins will associate the object you selected with the people you want to share it with, letting you choose dozens of different ways of sharing it with them (via email, Facebook, SMS, etc.)
It's a very neat way of letting you manage your lifestream. How well does it work? Well, cehck out the video below and see for yourself.
All very nice. There is, however, just one small problem. For Microsoft, the Kin is the wrong phone at the worng time and could very well kill WinPho7 before it's even been launched.
Here's why.
Why the Kin could kill WinPho7
Windows Phone 7 (WinPho7) is Microsoft's brand new mobile phone operating system that's designed to take on the might of the iPhone and Android smartphones. It also completely replaces the outgoing Windows Mobile, which had become so old it was virtually useless.
In other words, WinPho7 was developed because Windows Mobile no longer worked.

But now, before we've even seen a WinPho7 phone, comes another mobile user interface in the form of the Kin. We're told that the Kin features a completely different interface to WinPho7 phones, which means Microsoft will have to market two completely different user interfaces that both do exactly the same thing – they just look different.
Just to make things even more confusing, the Kin phones both use WinPho7 underneath – they just use a completely different user interface!
So when the first WinPho7 phones are launched, they'll be in direct competition with the Kins. But WinPho7 will be hyped as the "next generation" in mobile technology, which means the Kin will either be old generation, or will also be classed as the same "next gen" tech.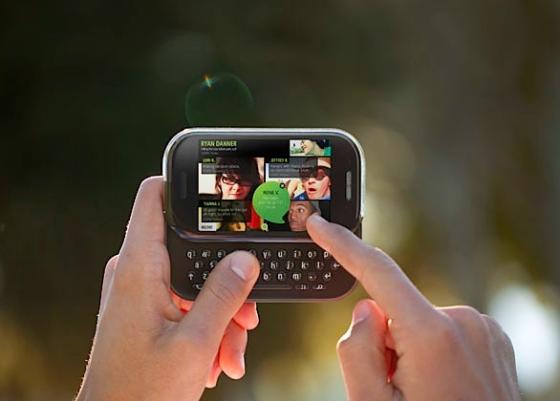 If it's old tech, why have Microsoft bothered releasing it just months before it'll be superceded by WinPho7? And if it's new tech, why has Microsoft chosen a completely different user interface to WinPho7? If WinPho7 is meant to beat Apple, why hasn't Microsoft had enough faith in it to use it on the first ever phone they've ever developed?
How to stop people making WinPho7 phones
But it gets worse still. Any manufacturer who wishes to use WinPho7 must keep the standard WinPho7 user interface. According to Microsoft's strict licensing rules, a third party (such as LG or HTC) is not allowed to change the user interface.
But now along comes the Kin, which is essentially a WinPho7 phone, but with a completely different user interface! So in other words, anyone can make a WinPho7 phone, but only Microsoft can create one that looks different from the competition?!
WTF?! The Kin makes no sense from a brand perspective, a technology perspective or a marketing perspective.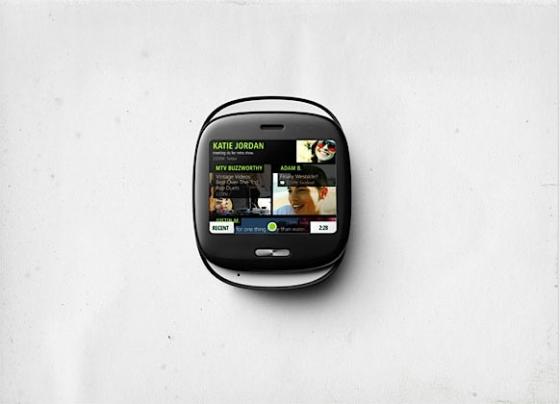 If it was released last year, then I'd understand – it would be the perfect bridge between Windows Mobile and WInPho7. Equally, if Microsoft released WinPho7 with the Kin's user interface (or vice versa), or just let third party developers release their own user interface for their WinPho7 phones, then again I'd understand.
Just as with Android and Winodws Mobile, third party manufacturers are free to add their own user interfaces to the phones, leading to rapid innovation and a clear differentiation amongst phones.
But with the Kin, Microsoft have effectively said to third party manufacturers "you can build a phone with our operating system, but you'll have to keep it looking like every other WinPho7 phone. Oh, and you'll be competing with us, and we're the only ones allowed to make our WinPho7 phones different from every other version!"
Sheer lunacy! What third party manufacturer is going to want to develop a WinPho7 phone knowing that it'll loko identical to every other WinPho7 phone – except the ones developed by Micrososft?!
Microsoft's consumer products have always been badly marketed and badly thought out (see Windows Mobiile and the entire Zune range for proof!), but this is just bonkers!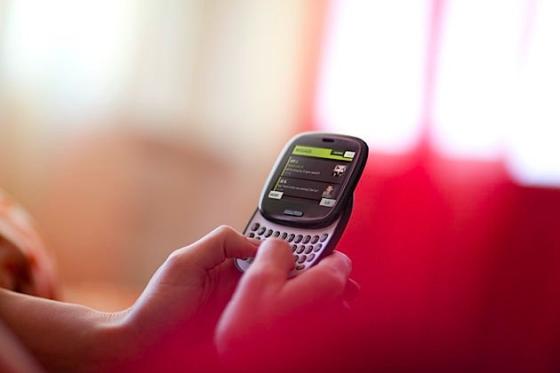 Microsoft Kin Release Date
For all that, the Kin at least offers (another) new way of interacting with your social media lifestream. I'd be surprised if it caught on – Microsoft's just too uncool a company with the demographic the Kin's aimed at, and the name itself is pants!
But if you're interested in checking it out, the Kin's release date will be May in the US and sometime in the Autumn on Vodafone across Europe.
[Source: Engadget Mobile]