Samsung have just released the Samsung Diva S7070, a super-smart fashion phone that combines serious style with a range of social networking features – and all for a bargain price.
Aimed primarily at women, Samsung have done much more than spray the Diva pink – for a start it's actually white!
What they've done instead is focus on all the features that thousands of women told Samsung they wanted from their mobile phone, and packaged it up in a glorious-looking phone that looks perfectly at home nestled in your Hermes bag.
Are the features of the Samsung Diva enough for you though? And does it ooze just the right amount of style, or is it just too bling for you?
Find out after the jump with our Samsung Diva S7070 review.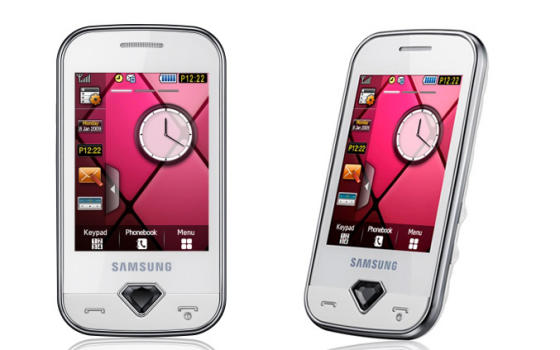 LG Diva S7070 in more detail
As you can guess from the name, the Samsung Diva is a fashion phone aimed firmly at women, and so offers a nicely timed alternative from the raft of smartphones that have come on the market lately.
The Samsung Diva still gives you plenty of features, though, including touchscreen, a gloriously crisp display with 16 million colours, 3 megapixel camera, and all the social networking features you need, including access to Facebook, MySpace, Twitter and the like.
But because it's a fashion phone, you don't get overwhelmed with features. There are no apps, for example, or maps, or Microsoft Office support – just access to the features you need in a phone that's designed to look exclusive and beautiful in equal measure.
With a crisp sharp front with diamond keypad on the bottom, a diamond-patterned underside that houses the 3.2 megapixel camera, and sleek rounded design all dressed in sharp white, the Diva really is like no other phone on the market.
Indeed, Samsung are focusing firmly on the exclusive side of the Diva. They neither expect it to sell in large numbers, nor do they want it to, as they want the Diva to remain as an exclusive phone, so you can be sure that when you start using it, no-one else around you will have anything quite like it.
And best of all – it's extremely inexpensive! Because Samsung chose style over features, it really doesn't cost the earth. So if you fancy a unique gorgeous-looking fashion phone for a bargain price (or a tonne of free gifts, including laptops, XBoxes and HDTVs), then go and buy a Samsung Diva now.
Alternatively, read on, to see if the Samsung Diva has the right amount of features that you need.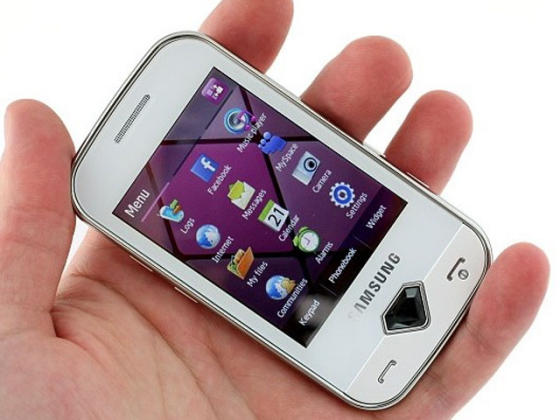 Samsung Diva S7070 Features
The Samsung Diva S7070 gives you the following features:
Take stylish photos with the Diva's 3 megapixel camera, complete with smile detection, face recognition and its unique Lomo beauty shot – which actually turns a photo of you or your friends into a glamourous portrait
Organize your social life with built-in Facebook, Twitter, Bebo and MySpace widgets
Listen to thousands of your tunes with the Diva's excellent MP3 player or FM radio, with crystal clear sound that to Samsung's DNSe sound-enhancement chip
Access all of your phone's features easily thanks to Samsung's TouchWiz touchscreen interface
View your photos in glorious colour with the Diva's 16 million colour screen
Customize your homescreen with dozens of draggable widgets, including weather, gallery widget and media controls
Escape from dull people with the Samsung Fake Call feature – press a button and the Samsung Diva will instantly ring, pretending someone is calling you so you can make your getaway.
Organize your shopping thanks to the Diva's WishList and Shopping widgets
The WishList widget does seem a bit overtly girly – as if Samsung thought that a female phone simply must have something to do with shopping because that's what girls want! But all the remaining features make the Diva a great phone for 2010 – particularly when you see how cheap it is.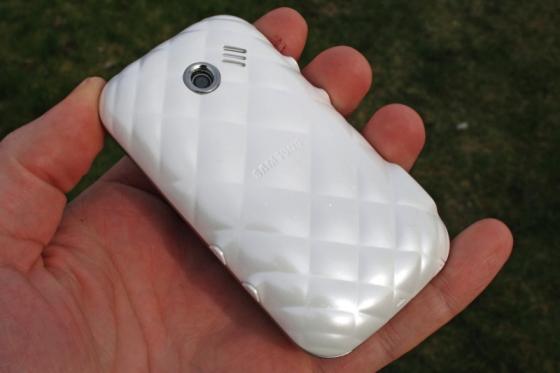 Is the Samsung Diva S7070 the right phone for you?
With the Diva, Samsung have cooked up a budget fashion phone with a range of features that make it extremely usuable, and amazing value for money. Its touchscreen display with 16 million colours is crystal clear and sets off the fashionable looks of the Diva to perfection.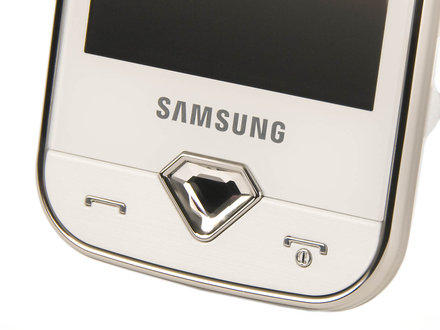 As with all fashion phones, the Diva isn't overloaded with features. But it's got enough, and it's difficult to resist at the price it's on offer at.
So if you're after a gorgeous looking fashion phone with unique looks and a snazzy touchscreen display – and all for a bargain price – then go buy the Samsung Diva S7070 now, as it's clearly the phone for you!
And don't forget the huge range of free gifts that are on offer with the Diva – everything from a Nintendo Wii to over £200 cashback, and much more.