Nokia's new MeeGo OS is shaping up rather nicely, it would seem. A new developer's document has been announced that provides not only a style guide for MeeGo pp developers, but also a taste of what's to come with the new OS, which should hopefully see the light of day on the new Nokia N9 that could be on display at Nokia World in a couple of weeks.
The new style guide shows a beautiful new user interface (UI) and, better still, the ability to custotize the UI according to the manufacturer's requirements.
This is superb news, as it measn Nokia is following Android's more open approach, as opposed to Apple and Microsoft's much more restrictive closed approach to mobile OS design.

The benefits of an open MeeGo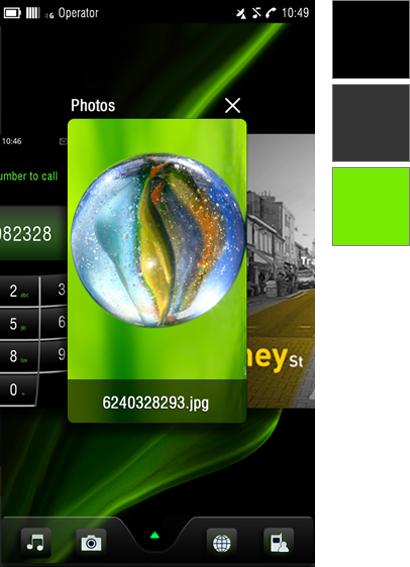 MeeGo will have a distinct look and feel that's already looking rather good. If another manufacturer wants to use the mobile OS, though, then they're free to make it look however they want it to. This is similar to the way Android has operated, with Motorola, Android and Sony Ericsson all creating Android mobile phones that have very different UIs from the stock Android version.
Waht this gives both the manufacturer and the user is choice. And that's a good thing, and also a smart move by Nokia, who now have an opportunity to get other manufacturers on board, as they can easily differentiate their MeeGo phones from other MeeGo phones (notably Nokia's own).
MeeGo in more detail
So what's MeeGo looking like t the moment? Well, see for yourself in these screenshots from MeeGo's own developers' documents.
What's clear is that MeeGo is looking like a cross between Nokia's old Maemo OS (as used on the N900), Symbian, and the Palm Pre – and that's not a bad thing.
Although I don't think the Meego characters work particularly well, the overall look and feel looks very professional and, dare I say it, actually quite geeky!
I like it, and can't wait to see how it looks on the first device to support it. Hopefully we won't havre too long wait!
Here are those pics, taken from the MeeGo developer's document.