The LG C900 and LG E900 are two new Windows Phone 7 phones that haven't even been announced yet, but they've already been captured on video by a very unlikely source: Android.com.pl!
What the videos show are two very-complete looking phones that externally are very similar, but which are packing som eseriously powerful hardware underneath.
Oh, and they're both running Windows Phone 7, which makes things very interesting indeed!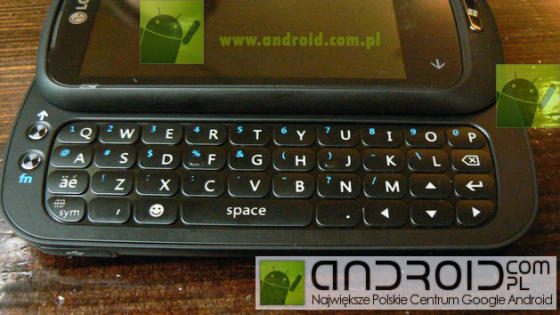 Overview of the LG E900 and LG C900
Of the two, the LG E900 is the more powerful. Both use Qualcomm's Snapdragon processors, but the E900 is rumoured top be running the very latest QSD8650A chip, which runs at an impressive 1.3GHz. The C900 differs from the E900 primarily in that it has a QWERTY keyboard and slightly reduced feature-set.
Both also feature a mini-USB port and 3.5mm headphone jack, and are rumoured to cost arouond 235 – 315 Euros.
If this is true, that's hugely impressive, and means that for Christmas this year you can take your pick from a variety of Android 2.2 phones and Windows Phone 7 phones, all sporting 1GHz processors, for around 300 Euros. That's going to make plenty of smartphone fans very happy indeed!
Video of the LG E900
Video of the LG C900
More thoughts on WinPho7
Having seen WinPho7 in action quite a few times now, my impressions are starting to become quite well formed. What I love are the transitions. The smoothness of the animations and the way in which screens and images move from one to the next is not only great in its own right, it makes Android devices in particular seem a little stuttery.
Of course, whether this will remain the case after using the phone for a few months, or whether, like all good Windows systems, it'll slow down to a crawl after a while remains to be seen!
What I really don't, like, though, is the monotone tiles of the homesceens. Slabs of a solid single colour don't just look plain, they look positively old fashioned, and that's exactly what you don't want your shiny new smartphone to look like!
Still, that said, I'm really looking forward to seeing the new WinPho7 phone in the flesh, if only because I give the a shelf life of 2 – 3 years before the whole OS is killed off for good (oooh, controversial!).
[Source: Android.com.pl]