Sony and ARM have independently shown us a glimpse of the future of mobile tech – and that future's seriously drool-worthy! Sony, for their part, have just announced a giant 16 megapixel camera sensor designed for mobile phones, while mobile processor designer ARM have been showing off their latest baby – a 2.5GHz quad-core CPU architecture.
See, told you you'd be drooling!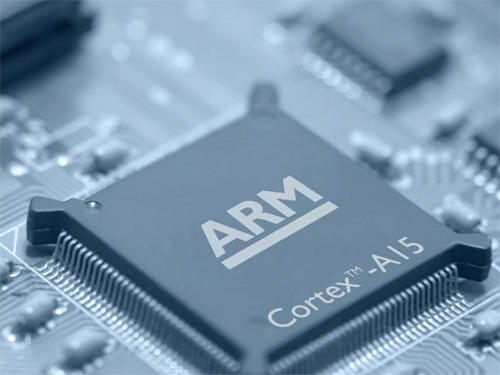 Speeding up the mobile
If you think your 1GHz Qualcomm Snapdragon chip that powers your HTC Desire or Sony Ericsson Xperia X1 is fast, then think again.
For a start, the 1GHz Samsung Hummingbird chip that powers the Galaxy S and Galaxy Tab is already much faster. But that's the beginning.
Next year will see the start of a major leap in processor speed as the power of mobile phones will start to rival that of desktop PCs.
2011 will see the introduction of 1.5GHz dual-core variants of the Snapdragon – but even that is still slow. Just around the corner is the ARM Cortex A15 Eagle, a quad-core chip running at up to 2.5GHz that's designed for smartphones and which uses the same amount of energy as today's 1GHz chips.
This is the future, when's it going to arrive?
This is clearly the future, but how soon will it arrive? 2013 according to ARM, with TI, Qualcomm and others all fighting to release the first chips that'll power your next smartphone.
In a complicated process, ARM's chip designs form the basis for virtually every mobile CPU on the market, from Qualcomm's Snapdragons to TI's OMAP range, and many more. With so many manufacturers using ARM's designs, the new Cortex A15 Eagle should be adopted in droves, meaning desktop-like performance will become a reality on your mobile in just a few years time.
At the very least, the A15 should bring 10 times the speed of today's chips, with an A15-based chip running at 500MHz offering more than twice the performance of the latest 1GHz Snapdragon processor.
Which is just as well, as we'll need some serious horsepower if we have 16 megapixel pics to manipulate on our mobiles! That's the promise from Sony, who've announced their new "Exmor R" back-illuminated CMOS image sensors, one of which has been designed specifically for mobile phones.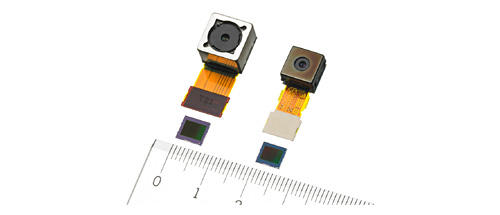 So with super-fast mobiles featuring cameras with incredibly high definition, the future is wide open for enterprising developers to develop some stunning apps to make use of all this power. Can't wait to see what they dream up!
[Source: SlashPhone, SlashGear, CNET]