This glorious looking beast is the HTC Ruby, a 1.5GHz dual-core 4G flagship phone from HTC. Yes, I know it looks like every other smartphone on the market, but there's not many ways you can make a slab of touch-sensitive glass look any different!
What you can do to differentiate your smartphone, though, is by packing it with a host of glorious techno-goodies and equipping it with a super-smart user interface, all of which HTC are set to do! Because as the replacement to the HTC Sensation, HTC's top-end flagship phone of 2011 (so far!), the HTC Ruby has specs that really are pretty special.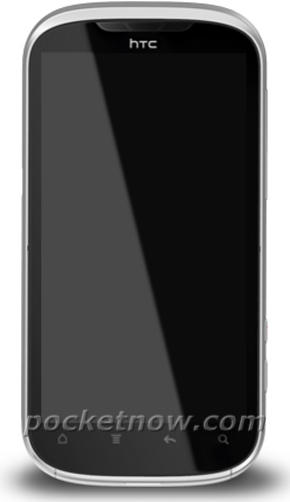 The Ruby's specs so far
As well as a 1.5GHz dual-core Qualcomm chip powering the Ruby, HTC's latest is also set ot come with a 4.3″ qHD display, an 8 megapixel camera, 1080p HD video capture, 1GB of RAM and an NFC chip built-in for wireless payment.
It's set for release on October 26th, so hopefully we'll have some more pics for you real soon, as well as confirmation of its specs. If you're wondering what smartphone to get for Christmas, the Ruby will be here in plenty of time, and should be right on the top of your list of phones to choose from!
[Source: PocketNow]