Meet the Atrix 2 – same the as the Motorola Atrix 1 that I reviewed a few weeks back, but beefed up, with more muscle, more megapixels and more GHz!
Will it be enough to offset the disappointing sales of the original Atrix? Well, it just might, and here's why – with a rumoured 1.5GHz dual-core chip powering the Atrix 2, it should be 50% faster than the original Atrix. That puts it firmly in netbook territory, and crucially, should make all the difference when it comes to the Atrix's one weakness – its speed when used as a netbook.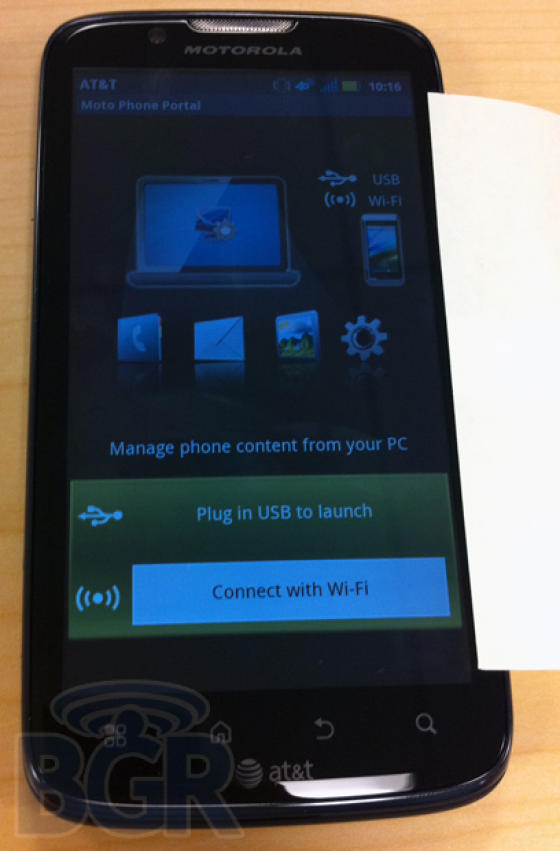 What we know of the Motorola Atrix 2
The original Atrix only had a 1GHz dual-core processor, and although more than capable of powering the phone, it did make using the lapdock a pain at times, as it was slightly underpowered for the full screen experience.
But with a 1.5GHz TI OMAP processor, the new Atrix 2 should be more than up to the job, meaning you really will be able to throw your old laptop away and use the Atrix 2 as a laptop replacement.
As well as a faster processor, the Atrix 2 will also have a better camera (uprated to 8 megapixels) and Android Gingerbread 2.3.5. In many ways it's the phone the Atrix should have been.
All we have to hope now is that Motorola makes the Atrix's MotoBlur interface look nicer!
The Motorola Atrix 2 release date is set for sometime in late November 2011.
[Source: BGR]