Acer have just announced a new Android smartphone, and it's an absolute whopper! With a 4.8″ screen, it's half an inch bigger than the Desire HD, and second only to the Dell Streak in terms of size.
It's not exactly too shabby as far as its specs are concerned, either. It has the inevitable 1GHz Snapdragon processor on board, an 8 megapixel camera on the back, plus a 2 megapixel camera on the front.
The gloriousness doesn't end there though!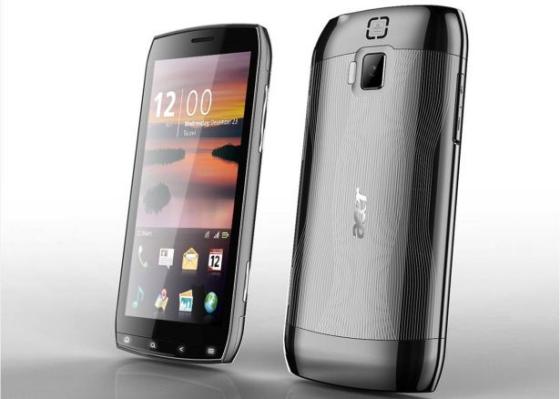 Acer's bag of tricks
The screen has a resolution of 1024×480, which is good for a cinema-style 21:9 screen ratio. This, coupled with the 4.8″ dimensions of the screen and Dolby Mobile sound, should make videos a joy to watch (assuming the speaker's any good!).
Flash support is included, as you'd expect from what we think should be a Gingerbread device, plus DLNA for media sharing across compatible devices, such as your PC and HDTV. Confirming its media credentials, there's even an HDMI port, along with Bluetooth 3.0, 14.4Mbps HSDPA, and a 6-axis motion sensor.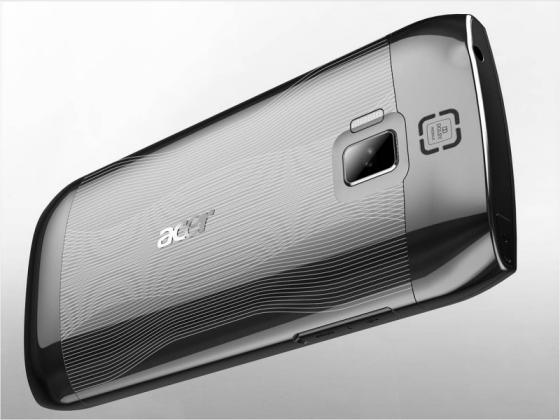 Phew!
In other words, the new Acer looks jam-packed with the next-gen tech that we're already starting to see, and is looking very tasty indeed. The only odd thing about it is that doesn't seem to have a name yet! Even Acer only refer to it as a new Acer smartphone.
How good this new phone with no name actually is will depend on what Acer have done with the user interface, but as far as features are concerned, it's all looking very promising so far. More details when we get them!
[Source: Pocket Lint]