Feast your eyes on this video, Android fans, as it's the official Google Android 3.0 (Honeycomb) promo video – prematurely released on YouTube for approximately two minutes by Google before being taken down again, but not before TechCrunch managed to capture it in its entirety (I love the blogosphere!)
It doesn't show everything about Honeycomb, of course – it's just an animated overview of things like the home screen (or is now a desktop?), GMail, Google Maps and Web browsing – so we're still eagerly awaiting seeing it in action on real live tablets, such as the Motorola Xoom. But it does give us a very good look at what's to come later this year when Honeycomb sees the light of day.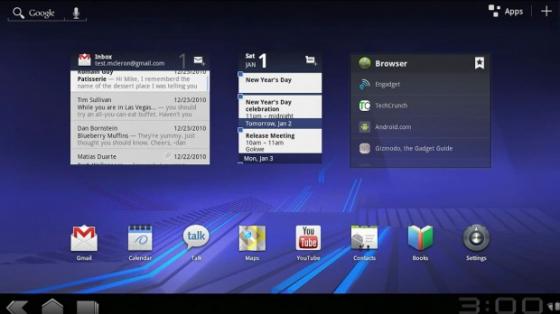 Android 3.0 – Reasons to be cheerful
One of the the great things about Honeycomb is that it's optimized for tablets as much as phones, and so apps such as GMaiil and Google Maps look absolutely superb. In fact, they look so good, you'd swear they'd been designed for tablets first and desktops as an after-thought.
The second great thing is that it's not Windows 7! If you've seen Windows 7 ported onto a tablet, you'll know what a crap experience it really is. Windows 7 with a touch interface makes as much sense as, well, Symbian, and loo at the problems Nokia are having!
Sure you can use Apple's iPad, but that's got its own set of problems – closed-minded dictatorial censorship, price, lack of proper multitasking, no 3G, no camera and no support for Flash are just some of them. And the Samsung Galaxy Tab, although proving popular, isn't a proper alternative either, as it's basically a Galaxy S witha big screen.
Not that that's a bad thing – it's just not a good enough reason to pay al lthe hundreds of pounds needed to buy one!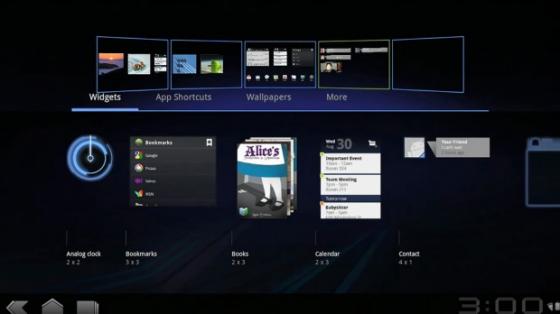 But with Honeycomb, everything makes sense. Suddenly, there's not just a real alternative to the iPad, there's a real need for a tablet. And there'll be real competition, too with a plethora of new tablets about to be unveiled this week from companies such as Motorola, HTC, Samsung, Fuji, Panasonic, Toshiba, Blackberry, LG, Vizio – in fact, everyone except Sony Ericsson, who looked at the tablet ship sailing in and then watched it sail out again, vowing firmly not to get on board!
The majority of these new tablets will use Honeycomb, and if this video is anything to go by, it's going to produce enormous competition for Apple.
The tablet announcements begin shortly. Tomorrow might be a very busy day of blogging! To make sure you don't miss anything, you should click here to follow me on Twitter.
Video of Android 3.0
Before I forget, here's the video of Android 3.0!
[Source: TechCrunch]