Samsung has just raised the smartphone bar to ludicrous new heights with the Samsung Galaxy Note, a giant 5.3″ smartphone/tablet hybrid with features above and beyond anythign we've seen so far.
The Galaxy Note doesn't just come with hardware specs that embarrass laptops, it also questions the purpose of tablets, as it offers the best features of the best tablets – and then beats them!
So just what does the Samsung Galaxy Note have up its sleeve, and why is it potenitally the most exciting smartphone of the year?
Read on!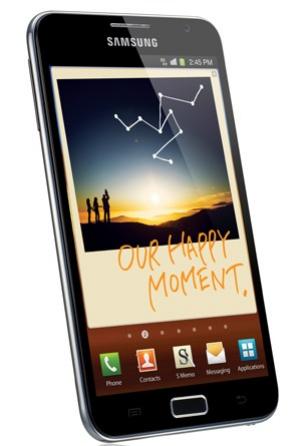 Samsung Galaxy Note specs
To start with, the Galaxy Note really is the most powerful smartphone ever. Feast your eyes on this list of features:
huge 5.3″ screen featuring Samsung's brilliant Super AMOLED Plus technology amd wode 180 degree viewing angle
lightning-fast 1.4GHz Dual-core processor
8 megapixel rear-facing and 2 megapixel front-facing camera
giant 2,500mAh battery – that's over twice the size of the HTC Desire HD
super-thin at just 9.65mm
HSPA+ for 21mbps data transfer
S Planner planning tool that integrates calendar and ToDo list, while making the most of the giant display
Android Gingerbread
SSL VPN for secure access to your work's network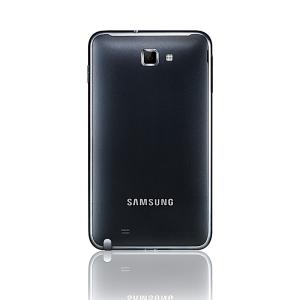 But that's only the start. Where the Galaxy Note really comes into its own is with Samsung's new S-Pen technology, which, as the name suggests, is a stylus similar in concept to that found on HTC's Flyer.
The S-Pen lets you draw and take notes anywhere. Not just on special note apps, but on any screen, whether it's an image, a screenshot, a Web page or an email.
You can even use it to "create artwork", according to Samsung, as demonstrated in the video below, though how realistic this is, we'll have to wait and see.
You can also capture any screen in a single step, and doodle or annotate over it, which is perfect for designers, editing documents, or just making quick notes. Even more impressive, you can doodle over photos and videos.
Who needs a tablet?!
With its huge screen, more power than any tablet on the market, and a pen for input, you have to wonder whether the Galaxy Note has just made tablets utterly redundant? The screen is big enough to use comfortably on virtually all Web sites, which is the main benefit of the tablet over the smartphone. The pen adds a new dimension that beats most tablets as it offers something that tablets don't (apart from the HTC Flyer).
Yet it's just about small enough to be used as a phone, which is something that tablets certainly can't offer.
We'll have to wait until we see this thing in the flesh (it's launched officially tomorrow at the IFA 2011 show), but it could be that Samsung has created the perfect hybrid of phone and tablet.