The HTC 7 Pro in this review is a new Windows Phone 7 device from HTC (the clue's in the name, really!) that shouldn't be confused with the HTC HD7, which is a very different phone! The HTC 7 Pro is HTC's first physical QWERTY keyboard phone with Windows Phone 7 on board and is clearly designed for people who need to enter a lot of text when on the move, either online or via Windows Phone 7's Microsoft Office apps.
So, bloggers, office workers, Web workers – this phone's aimed firmly at you! Question is, will it help you do your job more effectively? Let's find out.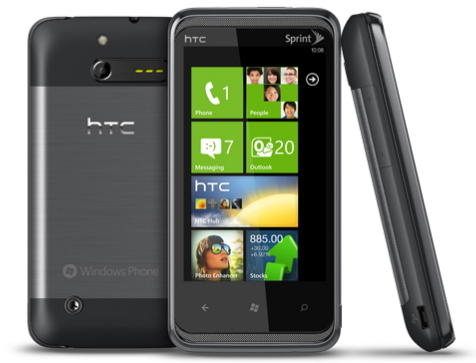 HTC 7 Pro overview
The HTC 7 Pro follows in the form of HTC's recent smartphones such as the HTC Desire and Desire HD, with the 3.6″ touchscreen on the front and the 5 megapixel camera around the back. The only difference is the slide out physcial QWERTY keyboard that sits beneath the main screen.
The device looks good and fits easily in the hand, and as the screen is only 3.6″, the whole device isn't particularly huge so it fits easy in the pocket as well.
The keyboard flips out from underneath the screen, as you'd expect, but there's also a nifty tilt mechanism that tilts the screen up once the keyboard has been fully extended. This enables the HTC 7 Pro to be placed flat on a desk, with the screen tilted up for optimum viewing of a video, for example.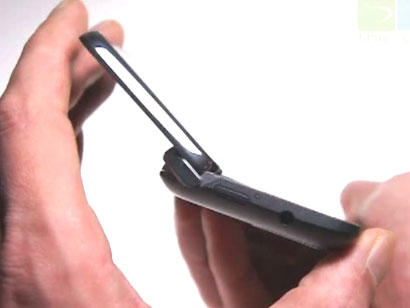 The only downside to this arrangement is that it makes the phone a lot thicker than you'd expect, especially with this year's trend for super-thin smartphones. But if you want a phone with a physical keyboard, that's something you'd expect anyway, and the HTC 7 Pro certainly isn't too big to fit comfortably in your pocket.
Its size is especially noticable when you compare the HTC 7 Pro with the HTC Desire HD – the 7 Pro is shorter and less wide, but much thicker.
What you'll love about the HTC 7 Pro
The HTC 7 Pro has a lot going for it. With its powerful processor allied to the fluid and very polished Windows Phone 7 user interface, it gives a great user experience. Just some of the things you'll love about the HTC 7 Pro include:
the beautiful Windows Phone 7 user interface is perfectly smooth and responsive thanks to the high-performance Snapdragon processor powering the device
games are truly first class, with top titles such as Assassins Creed all available over the air, and fully playable with glorious 3D graphics that run as smoothly as the user interface
superb phone for the office or blogging thanks to its excellent slide-out keyboard, which makes using Windows Phone 7's Office apps a snap
take great pics with a 5 megapixel camera with autofocus
share your pics with your friends via Facebook or Twitter apps, or just store them online on Microsoft's SkyDrive
record and playback HD video at 720p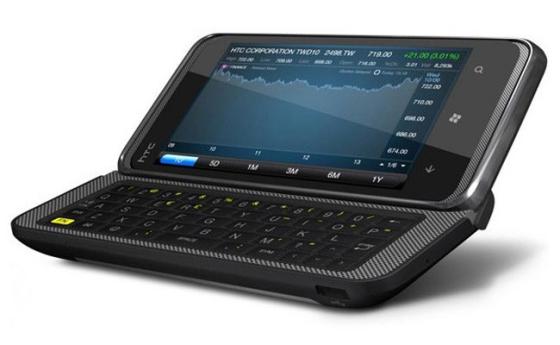 Does it increase your productivity?
One of the key benefits of having a physical keyboard on a smartphone is the ease with which you can enter text, and with a mobile version of Microsoft Office on board, you now have no excuse not to work while you're travelling to work!
Indeed, you can edit documents easily pretty much wherever you are, while emails and even text messages can all be created and sent in seconds. The HTC 7 Pro has the power to switch between applications in an instant, so you really can be browsing the Web one minute, then sending an email the next, before editing a document a moment later.


And with Office on-board plus a plethora of Web-based document editing services such as Google Docs now available, you really are able to carry on your work no matter where you are (which may or may not be a good thing!
Surprisingly good game playing
For a phone that's so clearly pitched at people who need to write (i.e. professionals – again, the clue's in the name!), it's surprising that the HTC 7 Pro is so good at playing games. All Windows Phone 7 devices come with suport for Microsoft's XBox Live Hub, which lets you purchase and downlaod games, as well as keep track of yuor scores, but that doesn't mean to say that the device has to be any good at actually playing the games themselves.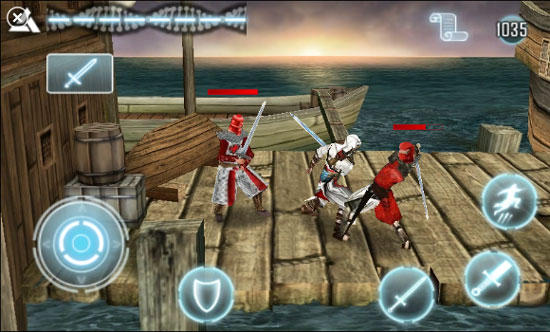 The HTC 7 Pro really is. As you can see from the video below, even top 3D games like Assassin's Creed run extremely smoothly with no lag at all. Very impressive.
Things that aren't so good
There are obviously a few things that aren't so good. For a start, with its 3.6″ toucshcreen display, it's a bit small. Most smartphones these days are at least 4″, with some of the bigger ones topping out at 4.3 – 4.5″, and the reason for this is that it gives you a much better user experience when using apps such as a Web browser or maps. On the opther hand, this does make the HTC 7 Pro much easier to fit in your pocket.
There's also the slightly annoying issue of everything being Microsoft-centric, with Bing being the built-in search enigne and Microsoft's Maps being used rather than Google Maps. But that's a feature of Windows Phone 7 and is common to every Windows Phone 7 device, not just the HTC 7 Pro.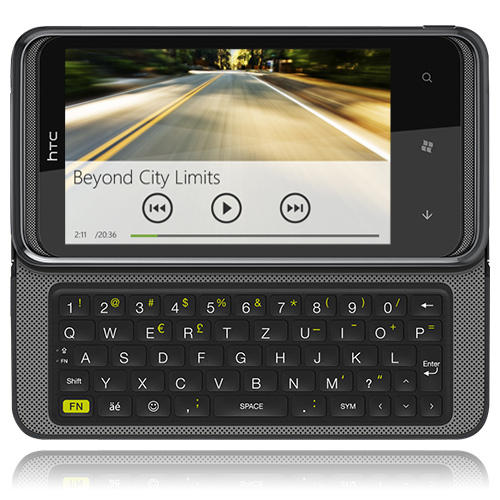 As far as the HTC 7 Pro itself is concerned, there's very little not to like. Most Windows Phone 7 devices are very similar, and the HTC 7 Pro is no different. It svery fast, very fluid and has a great keyboard. Everything else is Windows Phone 7!
Conclusion
The HTC 7 Pro is a really good Windows Phone 7 device that will suit one type of person very very well. That person is someone who really likes Microsoft and who wants a very fast Windows Phone 7 device with a full QWERTY keyboard. If that's you, then go and buy the HTC 7 Pro now, as you'll love it!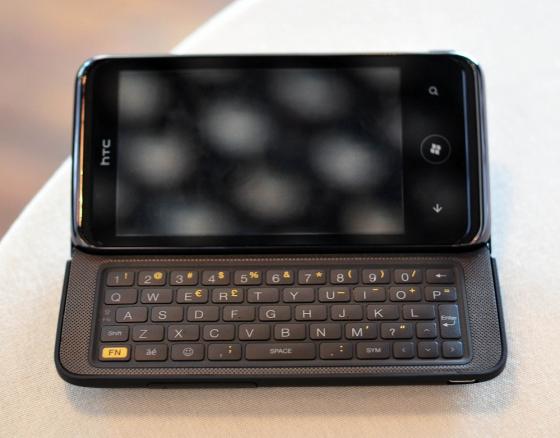 Any flaws with the HTC 7 Pro come from Windows Phone 7, as the phone's hardware is excellent, and so its faults are common to all Windows Phone 7 devices. If you don't mind them and you really want a WinPho7 phone, then the HTC 7 Pro should really be considered. My only criticism is that it's a bit, well, uninspiring. It's just a WinPho7 device with a keyboard. It doesn't really do anything that the competition doesn't.
But like I say, that doesn't take away the fact that the HTC 7 Pro is still a really good smartphone, so if a QWERTY-based Windows Phone 7 device is your choice, go get one now.
For everyone else, buy an Android phone!