The Samsung Galaxy Ace is new mid-range Android phone from Samsung. Despite the fact it's not a top-end smartphone, though, it's still got some pretty cool features, thanks largely to how quickly mobile technology moves on. Last year's flagship phone very quickly becomes this year's mid-range phone priced for the masses, and so it is with the Galaxy Ace, which isn't all that different from the Galaxy S, Samsung's flagship phone of 2010.
But what exactly do you get with the Samsung Ace, and is it worth you shelling out your heard earned cash on? Let's take a look.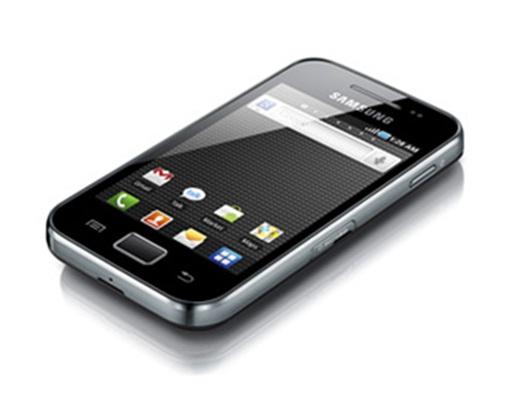 Samsung Galaxy Ace Overview
The Samsung Galaxy Ace is a replacement for the Galaxy Portal, which itself was a mid-range device that sold very well. The Galaxy Ace, though, has more in common with the Galaxy S, and is a fast and fully featured Android smartphone.
It's got similar styling to Samsung's Android smartphone (which is pretty similar to nearly every other smartphone on the market these days), and has a textured back for better grip. On the back is the 5 megapixel camera, LED flash and very loud speaker.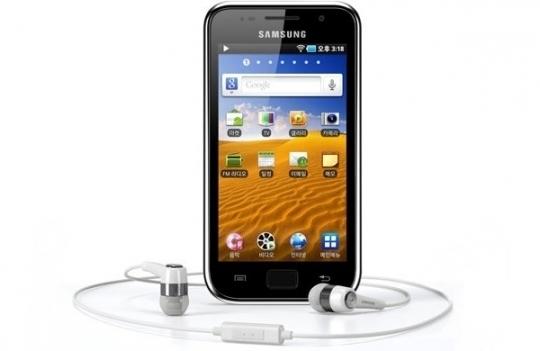 What you'll love about the Galaxy Ace
The Samsung Galaxy Ace is a fully functional, perfectly formed Android smartphone. Here are some of its key features:
high-speed performance thanks to its 800MHz processor
perfectly pocketable size with a 3.5″ capacitive screen
take great photos in all conditions with a 5 megapixel camera with auto focus and LED Flash
all the sensors you'd expect from an Android phone, including GPS, accelerometer, compass, proximity detector, etc.
comes with an enhanced version of Android called Froyp+ (version 2.2.1), which provides a faster homescreen, removes any lag from the operating system, and makes pinch and zoom browsing ridiculously smooth
turns into a portable Wi-Fi Hotspot, so you can use it to connect other devices to the Internet
full editing of Office documents thanks to the bundled ThinkFree app
For a mid-range smartphone, that's a pretty cool set of features. The Wi-Fi HotSpot is super-useful, allowing you to connect your laptop to the Internet using the Galaxy Ace. The Galaxy Ace is a great size, getting the balance right between being good at Web browsing and being very comfortable in the pocket. And the use of Froyo+ is a nice bonus, as it's an updated version of Froyo and is the very latest version of Android (well, until Gingerbread launches in a month or so's time!)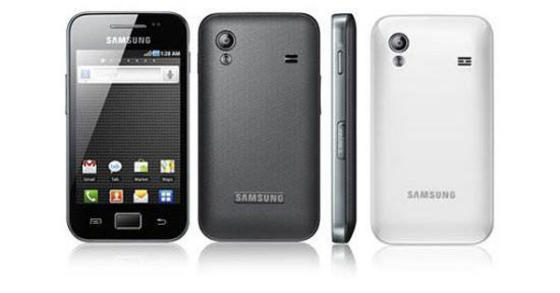 I also like the apps that Samsung have bundled in with the Galaxy Ace. Swype, a unique way of entering text, comes as standard, as does the premium ThinkFree app, which lets you create and edit any Microsoft Office document as easily as you can on a Windows Phone 7 device, such as the more expensive Samsung Omnia 7.
What's not so good
There's very little that's wrong with the Galaxy Ace, given its price. It's not a flagship phone, so of course you're not going to find state of the art features such as a 12 megapixel camera with 1080p video, but then you're not paying for that level of phone! Instead, you get a phone that's capable of taking good photos in all conditions, good quality video, and which browses the Web and lets you navigate using Google Maps extremely effectively.
If you want to be picky, then its lack of support for Flash is annoying, while its screen is a bit too small for my preference – but then, as I used a 3.5″ T-Mobile G1 for nearly two years without problem, this is more due to the fact I'm now used to (and spoiled by!) the 4.3″ screen of my Desire HD.
Video reviews of the Samsung Galaxy Ace
To get a better picture of the Samsung Galaxy Ace, check it out with these video reviews of it in action.
Summary
The Samsung Galaxy Ace is a great little Android phone that's perfectly priced (from just £20 a month if you know where to look). It offers a terrific set of features for the money, looks great, and it'll fit perfectly in your pocket. If you want the full Andriod experience with a phone that has features that are similar to 2010's flagship models, but you don't want to break the bank – or your pockets – then go buy the Galaxy Ace!
Check prices of the Samsung Galaxy Ace Now >>