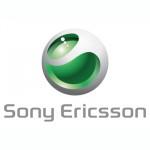 In an effort to prove that the words "Sony" and "Ericsson" are synonymous with "arse" and "elbow", and that the two are on as intimate terms with each other as that well-worn phrase would imply, a new rumour has emerged that Sony Ericsson is working on a new Android smartphone just days after the Chief Executive, Hideki Komiyama, told Reuters that it would be "some time" before such a phone was launched.
"It does require a lot of evaluation, as well as a lot of testing, a lot of acceptance from a consumer viewpoint, and there is still some time to go," he said.
If Sony Ericsson's latest results are any indicator (a loss of ovr $300 million in the last 3 months), there clearly isn't "some time to go", so the latest news that a new Android phone is on its way this year should be cause for some relief for Sony Ericsson fans.
So what will this new phone offer?…

Unfortunately, we have no specs yet. All we do know is that Foxconn are likely to actually build the Android phone and, according to documents seen by the Commercial Times, it will be launched with Orange late in 2009.
The reason Sony Ericsson is taking so long with its own Android phone is that it wants to heavily customize it to make it stand out from the competition.
"Our focus is on how can we differentiate from the competitors using the same operating system," Komiyama said, adding the firm was focusing its investments on user experience and user interface.
"Looking ahead I think that we see [Android] as one of the important operating systems, there is no doubt," he continued.
For Android lovers, this is excellent news. Sony Ericsson did a great job of customizing Windows Mobile for its XPERIA X1 smartphone, so it should do just a good job with the Android OS. Given that the default Android user interface is already pretty slick, adding a Sony Ericsson custom paint job on top sounds mouth watering!
[Sources: Reuters, ElectricPig]