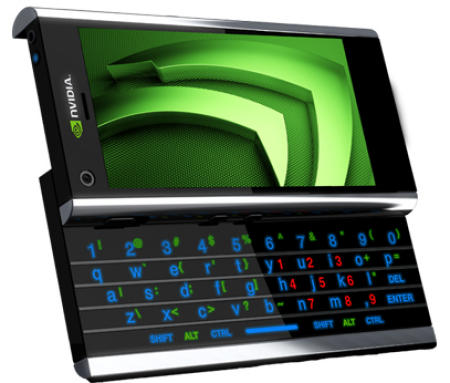 After reading our HTC Hero review earlier, you might be under the impression that mobiles are going the way of Windows – super-functional, but bogged down with bloat that makes them sluggish.
Not a bit of it! There's no less than three super-charged mobile processors about to come on stream leading to a new age of GHz mobile phones that are super-fast, super-responsive, and which pack some stunning new features. The likes of Samsung, Toshiba and HTC are just some of the mobile phone manufacturers leading this race, with graphics specialist NVIDIA also helping out.
Here's a run down of these new technologies, and a sneak preview at some of the phones that are coming that will make any handset you currently own look like a creaking old truck!

Qualcomm's Snapdragon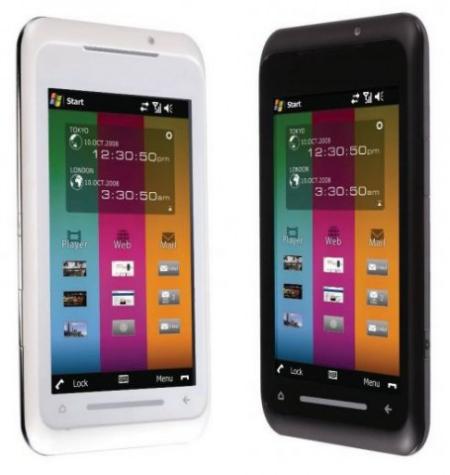 First up is Qualcomm's Snapdragon chipset. This is the first mobile processor to run at 1GHz, and is already in a few handsets now. The Toshiba TG01 was the first phone to feature this chipset, and it absolutely flies! Its swanky new interface is loaded with 3D effects, but unlike the Hero, there's no lag. It's not what you might call an intuitive interface, mind you, but there's no problem with the speed!
With that much horsepower, videos are displayed in jitter-free high resolution on its huge 480 x 800 pixels, 4.1 inch display. Toshiba were also able to add their own image-enhancement technology to the mix, as apparently there was horsepower to spare!
The Snapdragon chipset isn't all about speed, though. Take a look at what else is buit into this chip:
1GHz CPU
600MHz DSP
Support for Linux® and Windows Mobile®
WWAN, Wi-Fi and Bluetooth connectivity
Seventh-generation gpsOne® engine for Standalone-GPS and Assisted-GPS modes, as well as gpsOneXTRATM Assistance
High definition video decode (720P)
3D graphics with up to 22M triangles/sec and 133M 3D pixels/sec
High resolution XGA display support
12-megapixel camera
Support for multiple video codecs
Audio codecs: (AAC+, eAAC+, AMR, FR, EFR, HR, WB-AMR, G.729a, G.711, AAC stereo encode)
Support for Broadcast TV (MediaFLOTM , DVB-H and ISDB-T)
Fully tested, highly-integrated solution including baseband, software, RF, PMIC, Bluetooth, Broadcast & Wi-Fi
What this means is that any phone that uses the Snapdragon chipset automatically has all of these features available to it – the manufacturer just has to provide the software to make use of it. Tasty!
The Snapdragon supports Windows Mobile, which Toshiba chose to use for some unknown reason, and also Linux, which handily is what Android is based on! A Snapdragon Android phone – now there's something worth waiting for!
Samsung Hummingbird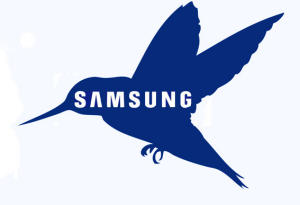 Not to be outdone by Qualcomm, Samsung have just announced their new Samsung Hummingbird processor. Developed with their partner Intrinsity, the Hummingbird is another chip that breaks the 1 GHz barrier, and according to Samsung, is even kinder on battery life than the Snapdragon.
This obviously is important, as all that power can eat up your battery's charge. My G1, for example, hasn't exactly got the largest battery in the world, and if I use WiFi, GPS and browse the Web, I can expect about an hour's worth of use from it!
The TG01 fares better, but it's notable that it has an option to slow the processor down via the interface to conserve battery power, which implies it's fairly heavy on its battery at maximum speed.
Samsung's Hummingbird aims to beat this, claiming that it has "…the lowest leakage and dynamic power consumption of any high-end mobile processor core out there."
Again, the Hummingbird isn't just a prototype – it's a real live processor designed specifically for mobile phones, and Samsung have already started developing phones that use it. Tasty Samsung 1GHz phones are just around the corner!
NVIDIA Tegra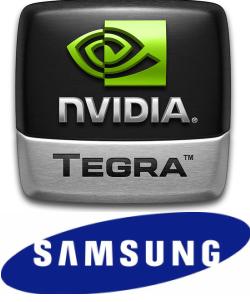 As if the Hummingbird wasn't good enough, Samsung are also rumoured to be working on a phone that uses NVIDIA's stunning Tegra mobile CPU. The Tegra was first shown at the MWC conference way back in February 2007, but has surprisingly not appeared in any mainstream phone. I say surprising, because the number of features powered by this chip is simply stunning.
720p HD video playback, stunning 3D user interface, advanced 2D graphics, fully optimized mobile graphics hardware acceleration including hardware-accelerated Flash (as you'd expect from the world's leading graphics card specialist!) and up to 12 megapixel camera support are just some of its features. It also has what NVIDIA claims is better battery usage than most of today's mobile phones, and support for Windows Mobile and Google Android out the box.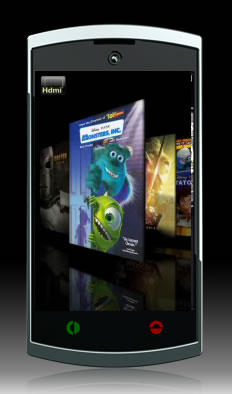 That's not all, though. Not only can it playback 720p HD video on a phone's screen, you can plug your phone (or whatever device your using – Microsoft's Zune HD will also use the Tegra) directly into your TV and watch 720p HDTV on your 42 inch screen straight from your microSD card!
As far as Flash is concerned, the Tegra doesn't just support it – they've been working directly with Adobe and have managed to accelerate Flash 10 in hardware for super-speedy Flash rendering.
You have to see the Tegra videos for yourself to get an appreciation for the true power of this processor (and remember, these videos were recorded back in February 2007 – the chipset's been heavily refined since then!).
With so much power, you wonder why nobody has used the Tegra before now.
Well, it seems Samsung were also wondering the same thing, and so they've decided to have a go themselves. Although there are no explicit details at the moment, a Samsung representative confirmed that they are indeed working on a Tegra phone, and that it might be available as early as the fourth quarter 2009. Sweet!
Just to whet your appetite even further, here's an brief extract from an interview that LaptopMag conducted with Michael Rayfield, general manager of mobile bsuiness at NVIDIA:
"…I don't believe anybody has shown the Flash acceleration that we've got. Because this is a Web device it's about the Web experience. It's about great HD video. It's about great Flash. It's about an uncompromised experience…."
"..We showed you playing 30 frames per second in Quake 3, which is a pretty good experience. Tegra has more graphics and 3D capability than any device that's shipping in a mobile handset today. We're fired up to work with our third-party developer network. There could be some really, really cool mobile gaming devices built around Tegra."
Super-fast gigahertz future, here we come!
So, let's conclude. We're half way through 2009. We have phones like the Apple iPhone 3GS, Palm Pre and HTC Hero with stunning interfaces, an amazing array of features, and performance that's good in some cases, not quite there in others.
And then we have these three tasty 1GHz+ chipsets that will be used in the next generation of mobile phones, which are either on sale now, or are in development and will arrive imminently.
Fantastic features, glorious interfaces and super-fast performance – it's the holy grail of mobile phones! Bring it on!!
[Sources: Mobile Crunch, LaptopMag, Qualcomm]