The remarkable Samsung Pixon 12 cameraphone in this review has the power to revolutionize your memories.
A bold claim? Perhaps, but ask yourself if the following has ever happened to you:
A perfect sunset has been lost forever as your camera's at home and your cameraphone doesn't work in the dark
Your friend's birthday goes unrecorded as all the cameraphone pics you take end up blurred
You spot the perfect picture – your baby's first steps, your cat falling into your fishtank – but you miss the moment as your cameraphone takes too long to activate
You take some cracking pictures on holiday, only to be disappointed with their insipid colours and fuzziness when you print them out
In short, your camera phone is letting you down, and losing you valuable memories that you could be looking back on for years to come.
You don't need a gimmick – you need a camera phone that's genuinely as good as a digital camera.
Step forward the Samsung Pixon 12, Samsung's latest feature-packed phone, and its best camera phone to date.
In fact, as the following Pixon 12 review shows, as far as picture quality is concerned, it's the best camera phone on the market today – it's even won awards to prove it! Read on to find out why.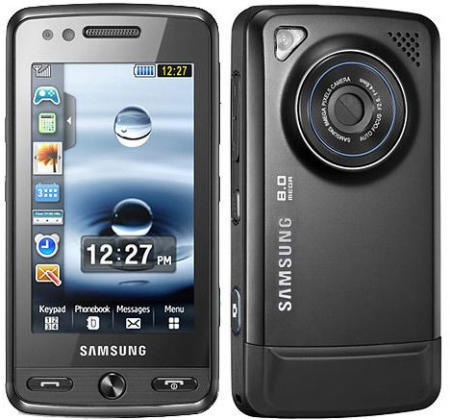 Samsung Pixon 12 – taking camera phones to the next level
Remember when you needed to take a photo right then and there, of a memory you wanted captured forever. All you had with you was your camera phone, though. You knew its photos weren't great, but you had no choice, as you had no other camera on you.
So you took the photo – and hoped. It looked OK on the phone's screen, so maybe it'd look OK when printed out?
But when you did print it out, your heart sank. You know the feeling: the sense of anticipation of seeing your memory in glorious technicolor, only to be replaced by disappointment as a dimly lit blurred photo stares back at you.
Happily, Samsung have a solution for you: The Samsung Pixon 12. As the name suggests, it's a 12 megapixel camera phone, but it's more than that .
Much more.
The Samsung Pixon 12 is a breakthrough camera phone whose pictures are genuinely as good as a dedicated digital camera's.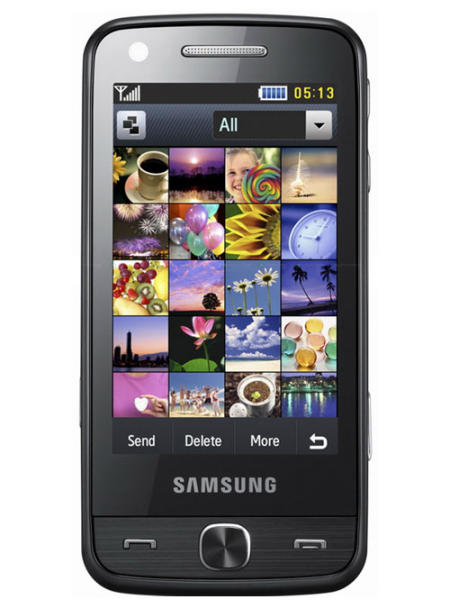 And that's not just some meaningless sales spin from Samsung's PR department. As you can see from some of the example pics below, the Pixon 12's photos have been compared to the Canon PowerShot A590 digital camera, and you simply can't tell the difference. It's more phone-camera than camera-phone!
If you're looking for the best camera phone on the market today, the Samsung Pixon 12 is it.
The trouble with camera phones
The trouble with camera phones is that despite their claims to huge megapixels, the quality of the camera itself has never been all that good. Flashes are weak, image stabilization poor, colours are insipid, and the attention to detail that goes into a digital camera to get its pictures looking so good just doesn't go into a camera phone, as the manufacturer has so many other features to worry about.
The result? Well, on my fist trip to Las Vegas I only had my camera phone with me, and despite all the glorious sites that I saw over there, the only memories I have are grainy, muddy looking little snapshots that are OK in a scrapbook, but nowhere near good enough for printing out.
I'm sure the same has happened to you, if not on holiday, then at the pub. Taken any cameraphone pictures in a darkened pub or club lately? Not exactly great are they?!
How the Samsung Pixon 12 solves these problems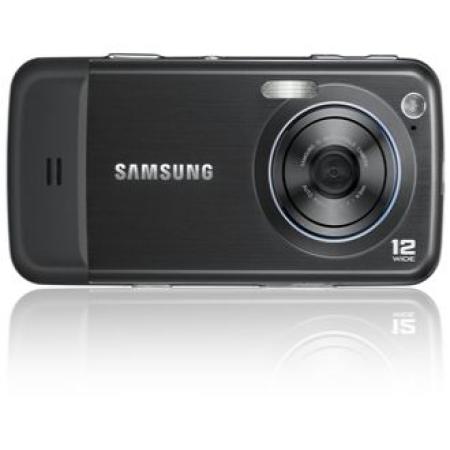 The Samsung Pixon 12 is different though. It's not its 12 megapixels that solves the grotty picture problem (though that certainly helps).
It's the attention to detail, superb image processing technology, and an unrelenting focus on making the Pixon 12 the best camera phone on the market that really takes the Pixon 12 to the next level.
Here are just some of the things it will give you:
Capture all the action no matter how fast it happens – the Pixon 12 takes just three seconds between pictures even with the flash on
Capture memories wherever they happen – with both a class-leading Xenon flash and a separate LED flash, the Pixon 12 takes great pics even in total darkness, and it doesn't drown out colour like poorer-performing flashes do. Just check out the sample pics below to see for yourself
See your memories as you remembered them in full vivid colour.
Print out your memories in super-sharp detail – with variable aperture and ISO settings adjustable up to ISO 1600, the Pixon 12 takes photos in stunning clarity that can be safely blown up to poster-sized proportions
Forget blurry pictures forever – the Pixon 12 features dynamic auto-focus, which tracks a moving object in real time ensuring it'll never be blurred. Just touch the screen on the object you want to focus on, and the Pixon will track it, with its cross hairs moving across the screen as the object itself moves!
Take photos near and far – the Pixon 12 has a wide angle lens, while its macro mode will let you take great pics of even the smallest things.
Throw in face detection, smile detection, blink detection, geo-tagging, and sophisticated image stabilization technology to reduce blur, and you can see why the Pixon 12 won the Mobile Choice best camera phone award for 2009.
But what if you want more than just a camera with your phone, even if it is the best camera on the market?
Don't worry – Samsung thought of that too!
Will you be wanting Wi-Fi, GPS, Web browsing and touchscreen with that, Sir?!
Samsung have never exactly been tight when it comes to the features on their phones, and the Pixon 12 is no exception. In fact, Samsung seem to have thrown just about every feature they can at it to make it a true class leader.
GPS Navigation

The Pixon 12 comes with a built-in GPS receiver and a plethora of GPS-based software. As well as automatic geo-tagging of your pictures, it also comes with full Sat-Nav software in the form of the Samsung Mobile Navigator. This gives you all the usual maps and directions you'd expect, plus turn-by-turn voice guided navigation, weather service, travel guide and traffic info, including info on speed cameras.
Mobile Web browsing

Liking the look of the Pixon 12, but feel you also need a phone that's as smart as an iPhone? No need to worry – the Pixon 12 has been designed to handle the mobile Web as well as it handles taking pics.
Using the same WebKit browser that the iPhone, Android phones and Nokia's N-Series phones use, the Pixon 12 offers the same level of Web browsing as a smartphone.
Its browser has been customized by Samsung and has complete support for Java and Flash, meaning you can watch YouTube videos within a Web page, just like you can on your desktop. There's even a built-in Ad-Blocker (which Google will be cursing!), and you can have 5 different Web pages loaded in different windows at once.
You can move easily around a Web page bly sliding it around with your finger, and there's even one-touch zooming in and out of a Web page to get closer to the action.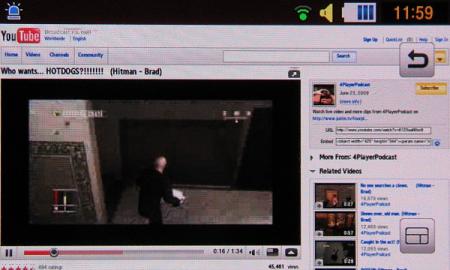 So that's ease of use taken care of – what about download speed?
Well, with built-in support for WiFi, Bluetooth, and HSPDA (which lets you browse the Web at speeds of up to 7.2Mbps), the Pixon 12 is fast. In fact, it's one of the fastest mobile phones on the market when it comes to transferring data.
Which is handy, really, as 12 megapixel cameras take huge photos! You don't want to be waiting hours to upload your latest pic, and fortunately with the Pixon 12, you won't have to.
Super slow-mo video recording
Like to take videos as well as pictures? How about recording them at 720×480 resolution with crystal clear colours, super-sharp focus and no jitter? Good, because that's what you get with the Pixon 12!
You can also record your videos at a faster frame rate than the default 30 frames per second so you can play them back in slow motion.
And in case you're wondering, 30 frames per second is the same rate that DVDs use, while 720×480 is widescreen TV-sized. No postage stamp-sized jerky videos for the Pixon – it's as good at video recording as it is at taking still pics.
Smartphone-like touchscreen and a smart phone interface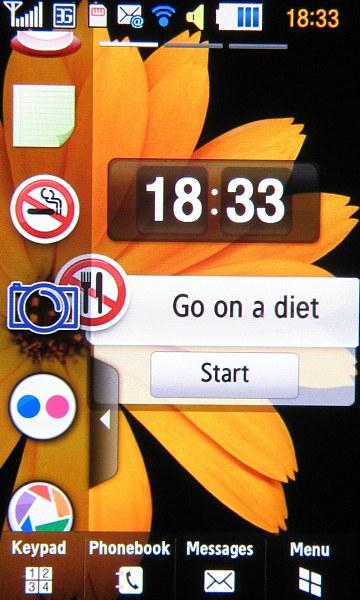 I know what you're thinking – the Pixon 12 sounds like its the camera phone you want, but you're not sure how easy it is to use all of its functions. Fortunately, sophisticated phones have come on a long way in the past couple of years, and Samsung have spent a lot of time and money on something called TouchWiz II – their touchscreen-based user interface designed specifically to make their phones much easier to use.
TouchWiz has been around for nearly a year, but with the Pixon 12, Samsung have really refined it with a new improved version. The Pixon 12 is so powerful that the user interface is super-fast. You can drag icons, screens and windows around with your finger on the touchscreen, and the interface will respond to your requests smoothly and extremely quickly.
You can add widgets to your homescreens or see what applications are open with the touch of your finger, and choose between them by sliding your finger around the screen. Just check out the video below to see how easily the Pixon 12 lets you use it.
So what's the downside?
Ironically, the one area where the Pixon 12 lets itself down is …phone calls! Seems Samsung spent so much time making every other feature work well that they forgot that it's actually a mobile phone!
It's not that the call quality is bad – it's just that voices don't have the same vibrancy as on other devices and sound a bit muffled.
There's also no standard 3.5mm headphone jack. Samsung provide an adaptor to convert the Samsung headphone jack that's built into the Pixon 12 to your standard 3.5mm headphone plug, but it would have been much better if it was built into the phone itself.
The user interface is certainly an improvement over the first version of Samsung's TouchWiz. However, it's not as good as other user interfaces out there. Samsung have always focused on features first, though, and I guess this shows with the Pixon 12: its feature-set is absolutely first class, and has clearly been the main priority in the phone's development. While good enough, the user interface hasn't quite received as much love on it as on other touchscreen phones.
Finally, the ergonomics aren't all they could be, either. Although the on-screen user interface is good, some of the exterior buttons are either a little unwieldy, or just not where you think they should be.
Still, as problems go, I wish mine were that small!
What other people are saying about the Samsung Pixon 12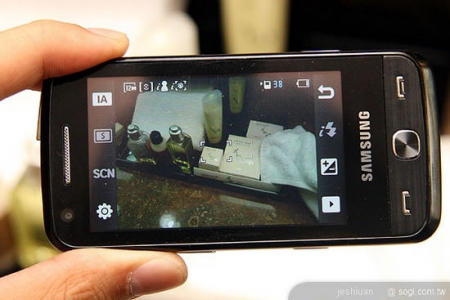 By now, you should be able to see why the Pixon 12 has won awards and plaudits from all across the Web. But don't my word for it – here are what other people are saying about it:
PhoneArena love it:
"Let's face it, the Samsung Pixon12 M8910 is by far probably the best camera phone on the market – hands down. It packs some improvements in hardware and software over the original [Pixon] to really make this a worthy successor. With such robust offerings like a stellar camera quality, quick interface and a gorgeous screen, the Pixon12 has everything going the right way. We are confident to say that this will leave a mark on just about anyone who uses it. One of the best things about it is that it combines two handy products into just one that has an overall pocketable form factor. We're not going to say that it will replace high-end digital SLRs, but point and shoot cameras will have to bow down and hail the Samsung Pixon12 as their equal."
GSMArena do too:
"With the Pixon12, we're looking at a handset that has plenty to offer. The vibrant and sensitive screen, lively and snappy interface and rich connectivity make it a great package all around…The Pixon12 is winner stuff…"
Gaj-it are fans, too:
"The sleek-looking Pixon 12 M8910 has really broken through the semi-decent convergent technology mould, and we've ended up with a top quality cameraphone packed with features that would do any jeans pocket proud."
Mobile Phones UK also love the Pixon 12, giving it 4/5:
"The Samsung Pixon 12 is the world's first 12 megapixel camera phone. Not only does it have an outstanding photographic capability, but it comes with virtually every other high-end feature that you might expect. Whilst not a smartphone, it's a 3G touchscreen phone with a media player, FM radio, full screen web browser, GPS with Google Maps, WiFi and support for memory cards up 16 GB. On the negative side, it's expensive and has below average battery life, but it still gets our thumbs up."
Sample pictures

OK, enough of the raving – Samsung have done a good enough job with the Pixon 12 that you don't need me to tell you how good it is – you can see for yourself. The pics below show the Pixon 12's in a variety of different situations, and also compared directly with the Canon PowerShot A590.
These pictures come directly from PhoneArena, who have many more. Go check them out to see for yourself how good the Pixon 12 is, and check out the video review below as well. Pictures (and video!) paint a thousand words (remind me of that, next time I write such a long review ;)
Samsung Pixon 12 pictures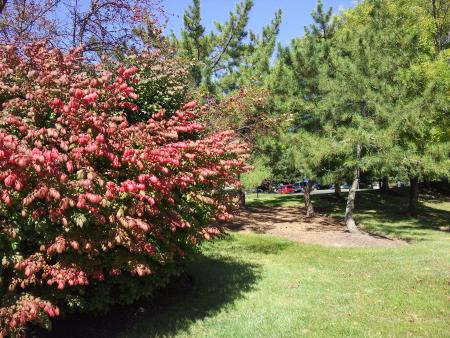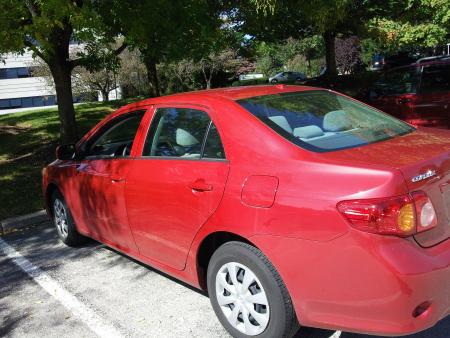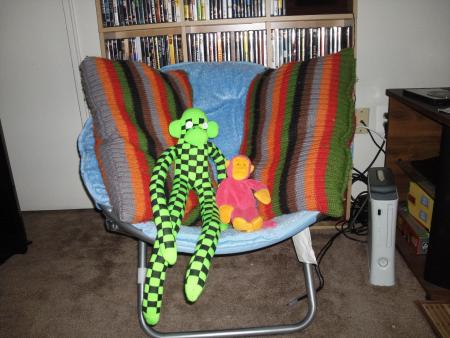 Samsung Pixon 12 vs Canon PowerShot A590
Samsung Pixon 12: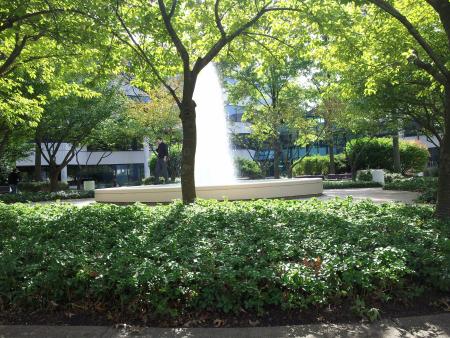 Canon PowerShot A590: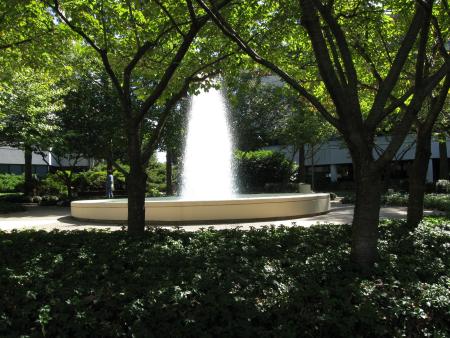 Samsung Pixon 12: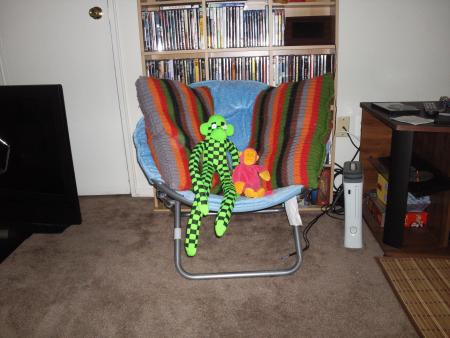 Canon PowerShot A590: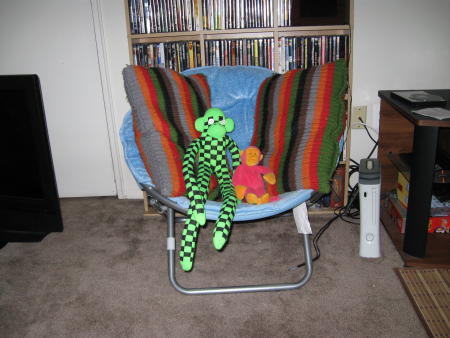 Samsung Pixon 12 Video Review
To see the Pixon 12 in action, check out the video review below.
And there's more!…
Blimey, this review's gone on longer than I thought! That's the problem with feature phones – there's just too much to write about! I haven't even mentioned:
Great quality video playback with DivX XVid support
TV-Out, so you can see all your pics and videos on your TV screen
2GB storage expandable to 32GB microSD
Accelerometer that switches the screen between portrait and landscape automatically
Stunning AMOLED 16 million colour screen
Microsoft Office support
Email
Summary
You might be thinking by now that I'm a little bit biased about the Samsung Pixon 12 – that I've been raving about it a bit too much.
And it's true – I have. But the reason is, it's finally a phone that can take on a digital camera and compete with it in picture quality. For too long, camera phones were all about the number of megapixels and not enough on the quality of the resultant image.
The Pixon 12 has changed all that.
Sure, it's also got a huge number of megapixels – but they've been put together in a camera unit that uses them superbly, better than any other phone on the market today.
Couple this with the superb set of features that Samsung have also included into the Pixon 12, such as glorious AMOLED touchscreen, WiFi , GPS, 7.2Mbps downloads and Microsoft Office reader, and the Samsung Pixon 12 has been placed firmly in the category of "must buy"!
If you're looking for a camera phone that takes the best pictures on the market, then buy the Samsung Pixon 12. For once in life, the decision is that simple!