Choosing the best camera phone is a nightmare as there are so many to choose from. In fact, 2009 was a bumper year for camera phones, with 5 megapixels now the norm, 8 megapixels becoming increasingly popular, and Sony Ericsson and Samsung raising the bar still further with their 12 megapixel monsters.
To help make your task easier, we've rounded up the best camera phones of 2009 for you, and even picked a winner (actually, 3 winners, but who's counting?!).
If you're not convinced by our choice, check out our guide on the six essential camera phone features to look out for to ensure you get the best one for your money.

Choosing the camera phone criteria
Before deciding on the best camera phone for 2009, we needed some criteria to judge the contenders. Helpfully, we've written a buyer's guide featuring the six essential feature every good camera phone should have. If a camera phone doesn't have these features, we won't consider it here.
We've also broken down the contenders according to manufacturer and megapixels, so you can find each manufacturer's best camera phone, and also the best camera phone with 12 megapixels and 8 megapixels.
Right, with that out of the way, lete's bring on the contenders!
12 megapixel camera phones
Sony Ericsson Satio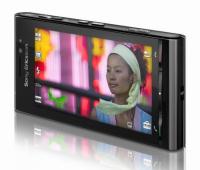 The Sony Ericsson Satio produces amazing picture quality, comes with a tonne of high-end features, all the bells and whistles you could ever want, and touchscreen goodness as well, which makes setting up your shots an absolute doddle.
The super-responsive user interface is taken straight from the PS3 and looks simply gorgeous, while the quality of the pictures is on a par with dedicated digital cameras from a few years ago.
The price has just come down as well, just in time for Christmas! You can now buy the Satio from just £25 a month.
Check out our Sony Ericsson Satio review to see for yourself how good this phone is.
Samsung Pixon 12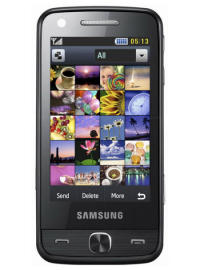 The Pixon 12 is Samsung's response to the Satio, and it's a beast of a phone.
It's not as pretty as the Satio, but it actually takes even better photos (although there really isn't much in it).
The Pixon 12 also comes with a wealth of other goodies, including a Web browser with built-in Flash support, super-fast 7.2Mbps HSDPA, GPS and super slow-mo video recording.
However, choosing between the Pixon 12 and Satio isn't easy. The Pixon 12 is the better camera phone, but the Satio is the better all rounder, with a nicer user interface. But then you can buy the Pixon 12 for just £25 a month, which is cheaper than the Satio.
Which do you choose? Ah, decisions, decisions!
The best 12 megapixel camera phone of 2009 is…
If money is a factor, go for the Samsung Pixon 12 – you really won't be disappointed. Equally, if it's the best quality pics you're after, the Pixon 12 wins there as well. That said, while the Pixon 12 is best for landscapes and indoor group shots, the Satio is better for portraits. Also, the Satio has the edge on overall use as well, as its user interface is much sexier.
So my vote for best 12 megapixel camera phone of 2009 goes to: actually, it's a tie! There's nothing to choose between the two apart from price and the user interface. Check out our reviews (Satio review, Pixon 12 review to see for yourself what each phone offers, and see if you can make a decision!
8 megapixel cameras
So the 12 megapixel choice wasn't exactly easy, but at least there's only two phones on the market in the UK with that many megapixels!
The 8 megapixel choice is a lot harder. Just have a look at how many there are: 26 of them, that's how many!
Out of these, which would we recommend? Here are our thoughts:
Nokia N86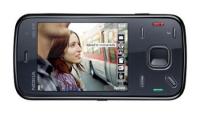 The Nokia N86 is currently Nokia's flagship camera phone. It can't quite produce the same level of quality as the Satio or the Pixon 12, but it's a Nokia N-Series, so it's still a cracking camera phone, and comes with all manner of sexy features as well.
There are a few shortcomings – its screen is small, and many reviewers felt it wasn't that much of a step-up from older Nokia N-Series phones, so it was soon outclassed by the competition. But because of this, the price fell rapidly, and you can now buy a Nokia N86 for free from just £20 a month. That's an absolute steal!
LG Viewty Smart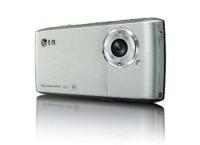 The LG Viewty Smart is one of those 8 megapixel camera phones that runs rings round the N86. With a bigger screen, a more impressive 3D user interface, multitouch touchscreen and superb video support, the LG Viewty Smart is a great camera phone with all the bells and whistles you could ever want. Better still, the camera comes with all manner of adjustments, helping you take the perfect shot.
For example, you can manually adjust ISO settings, going up to ISO 1600 (which helps you take good quality pictures in low light conditions without using a flash), image stabilization, geo tagging and "beauty mode", to make seem more attractive (just tell them you've used it!). The video recording is also excellent, letting you shoot in slow motion, or normal speed at 30 frames per second.
Its user interface isn't quite as polished as it could be, though, so it's not perfect, but if you can get over that, you'll find it a really rewarding phone.
You can buy the Viewty Smart for free from £28 a month, and get a free gift thrown in as well!
Samsung Tocco Ultra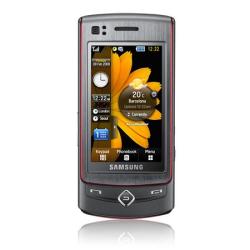 Samsung have a number of 8 megapixel camera phones out now, but the best in terms of picture quality is the Samsung Tocco Ultra. There's a huge range of camera-related options, including one of the best macro modes of any camera phone for extra close close-ups.
Combine that with all the other features you'd expect from a Samsung feature phone (pretty much everything including the kitchen sink and washing up!) plus a gorgeous AMOLED touchscreen display, and you've got a seriously good camera phone that's also an excellent all round phone as well.
It also takes fantastic video with great colours, smooth motion, 30 frames per second, and even a slow-motion 120 frames per second option.
Its only drawback is the use of a dual LED flash rather than a Xenon flash, so low light pics aren't as good as they could be. But with the raft of other features the Tocco Ultra gives you, this really isn't a problem.
Better still, if you're looking for a great camera phone on a budget, you can buy the Samsung Tocco Ultra for just £20 a month!
Sony Ericsson's best 8 megapixel camera phone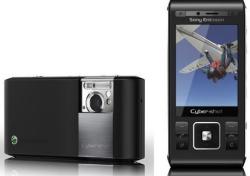 Sony Ericsson also have a few 8 megapixel cameras on the market, but choosing between them is a nightmare!
The C905 is the obvious choice, as it's a dedicated CyberShot camera phone, but it's over a year old now and its user interface is looking tired.
The Aino is a fantastic multimedia moster of a phone, with superb new touchscreen interface based on the PS3, fantastic picture quality, and it'll even hook up to your PS3. But it's only got a LED flash, so it's low-light picture taking abilities are poor.
Finally, there's the W995. This has a Dual LED flash and also has great image quality, but it's a Walkman phone, and so doesn't offer as many camera-specific features as the C905.
So which to go for? In the end, this is all about camera phones, and of the three, the C905 is still Sony Ericsson's best 8 megapixel camera phone on the market, certainly in terms of picture quality.
Fortunately, because it's getting a bit old, you can now buy the Sony Ericsson C905 for £30 a month and get a free Sat-Nav thrown in. Spend a bit more per month, and you can choose from dozens more gifts too.
We've got reviews of the Sony Ericsson C905, Sony Ericsson W995 and Sony Ericsson Aino if you're still unsure.
So, combining picture quality with price and free gifts, the C905 is the winner from Sony Ericsson (I'd still buy an Aino though ;)
But what about the overall winner in the 8 megapixel category? Drum roll please…!
The best 8 megapixel camera of 2009 is…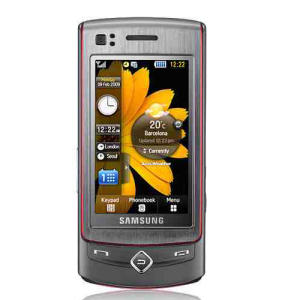 The best 8 megapixel camera phone of 2009 is the Samsung Tocco Ultra. Its picture quality in daylight is the best in class, the quality of its video recording is superb, as is the overall quality of its huge range of features.
Some phones provide a phone with a shoping list of features, most of which don't work properly; not the Tocco Ultra. Its features all work to perfection.
Summary
All the phones listed here are worthy contenders for the title of best camera phone of 2009. But of course, there can be only one winner…
…or three anyway!
If you want to boast you've got the best camera phone of 2009, then go for the Sony Ericsson Satio, Samsung Pixon 12 or Samsung Tocco Ultra (and congrats to Samsung for producing not just one but two excellent camera phones!).
They're fantastic phones all round, and the quality of the pics they produce will keep you smiling every time you see them.