Sony Ericsson are also absent from CES 2010, keeping their tinder dry for MWC no doubt, but again we've got another leaked photo, this time of the Sony Ericsson Robyn. The Robyn appears to be a cut-down Xperia X10 (and may eventually be called the X10 Mini), and so is another Android device featuring the same user interface as the X10, but with a smaller screen and probably no keyboard.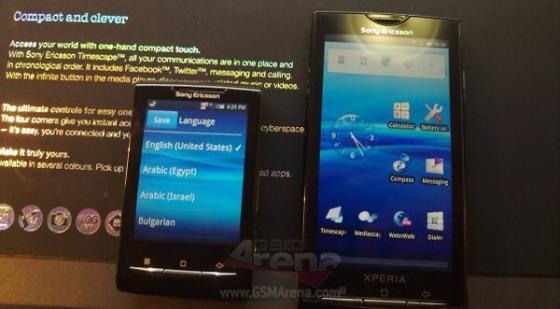 Speaking of Sony Ericsson's user interface, it was originally called Nexus, but somewhat unsurprisingly, the company has now dropped that name, preferring instead to call it TimeScape and MediaScape, which are the two apps that are most innovative about Sony Ericsson's Android interface.
Obviously, the company dropped the Nexus name after Google's Nexus One, but all the same, it's pretty embarrassing. If you're going to give a user interface a name, at the very least trademark it before you announce it! And certainly make sure the company who supplies your phone's operating system has no plans to use the same name!
If it wasn't bad enough that Google has effectively trumped the X10 even before it's released, to do so with a phone that uses the same name is just embarrassing!
[Source: Pocket-lint, GSM Arena]