HTC will be releasing the HTC Espresso soon, possibly in time for MWC 2010 in Barcelona. The Espresso is rumoured to be the successor to the HTC Hero, featuring a QWERTY keyboard and an even better user interface.
This has led to some excitement in the mobile phone world, as HTC already make some cracking user interfaces (see the Hero and HTC HD2 for just osme examples), so the thought of a brand new one is mouth-watering!
Fortunately, we don't need to wait! The Espresso's user interface has already been leaked, the ROM containing it has found its way onto the Internet, and now here it sits, on a T-Mobile G1, looking for all the world like no other G1 has looked before!
More pictures of the HTC Espresso interface after the jump.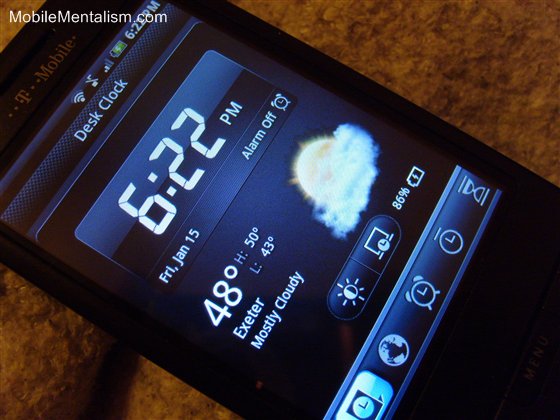 HTC Espresso Overview
The Espresso runs Android 2.1, but its HTC's own beautiful interface running on top of the Android OS that really makes the Espresso stand out from the crowd. Its an update to the Sense UI that HTC's refined over the past few years, and it's looking absolutely gorgeous.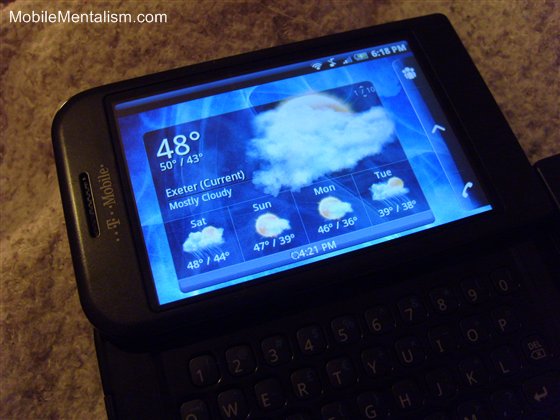 It's also a departure for HTC in some ways, as it focuses around people (and tasks specific to people) rather than functions. To this end, there are persistent soft menu-buttons at the bottom of the screen to give you instant access to the most needed features, and one of these is for people.
This makes sense, as phones are more and more becoming the social hub for everything we do socially – and that's no longer not just phoning people.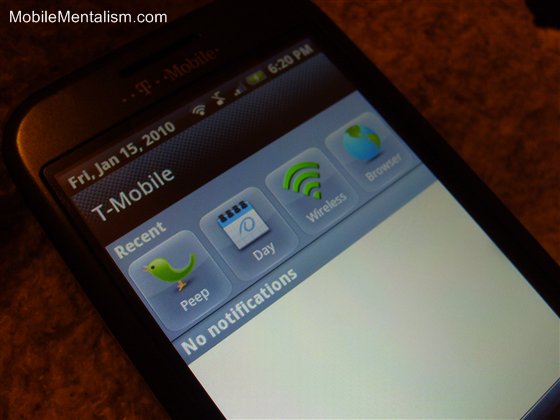 HTC Espresso Specifications
As well as the user interface being leaked, there's also a few tantalising details of the HTC Espresso's specifications:
Processor: ARM11 (possibly running at 600MHz)
QWERTY Keyboard
Screen size: 320×480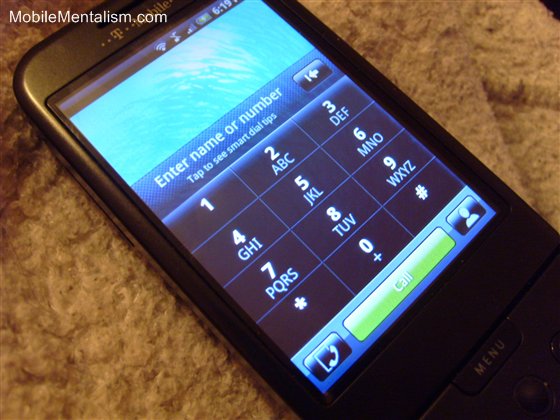 Well, I said there were only a few!
All in all, the Espresso's shaping up to be another cracking Android smartphone, although it would be nicer if it had a 1GHz processor.
We should know more about the Espresso (and many other phones) very soon at MWC 2010 in February.