HTC, the company who gave us the Nexus One, which Google termed the Superphone, are rumoured to be working on another new super phone, this time called the HTC Supersonic. And like the Nexus One and HTC HD2 before it, this one looks like it's going to be yet another killer.
I say that, because it seems to combine all of the best bits of both phones, and then add a few more into the mix. Like what, you may ask? How about 4G.
Mmmm, tasty! Read on for more details after the jump.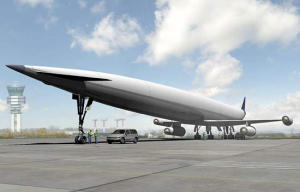 The HTC Supersonic is set to come with the following specifications:
4.3″ non-AMOLED screen (same size as the HD2's)
Android 2.1 with HTC's superb Sense UI running on top
Super-fast, possibly with a Snapdragon 1GHz processor powering it
In short, the HTC Supersonic is a cross between the Google Nexus One and HTC HD2 with a 4G radio bui;t-in for lightning fast downloads.
No news yet on a release date, but my guess is Q3 or Q4 2010.
[Source: Engadget]