With Apple rumoured to be announcing its 4th generation iPhone on January 27th (along with one or two other products, apparently!), the rumours are flying thick and fast over what could be included.
Fortunately, French site NowhereElse.fr (which apparently is French for "Nowhere else" ;) has rendered a nice visualization of the rumoured specs, with nice, if completely arbitrary, probabilities of each feature.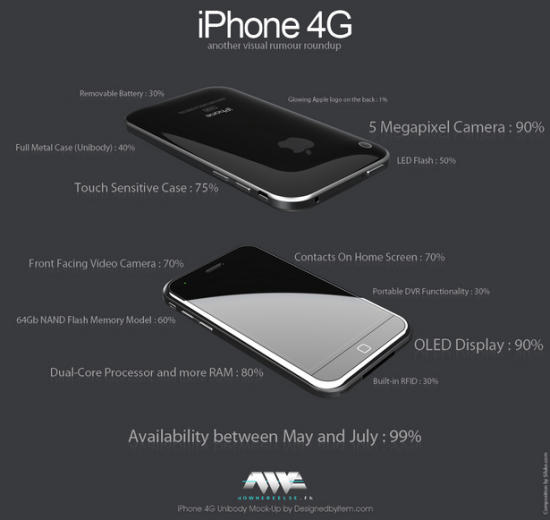 Among the more likely features are a 5 megapixel camera, LED Flash and front facing video camera. These should be a no-brainer.
We've already speculated about some of the other iPhone 4G features, so I'll leave you to mull over all the rumours and see which ones you think are coming.
Fortunately, we won't have long to wait, as the announcement will be made on January 27th.
[Source: NowhereElse.fr, via Pocket Lint]