The Nokia N9 broke cover a few days ago in a series of leaked photos. No specs were known about Nokia's latest and greatest, though, which was frustrating to say the least.
Now though, all that's changed, as the specs have seemingly been leaked as well.
That said, there's nothing in these specs that couldn't have been guessed at by pretty much anyone who's ever read a mobile phone blog in the past year or so!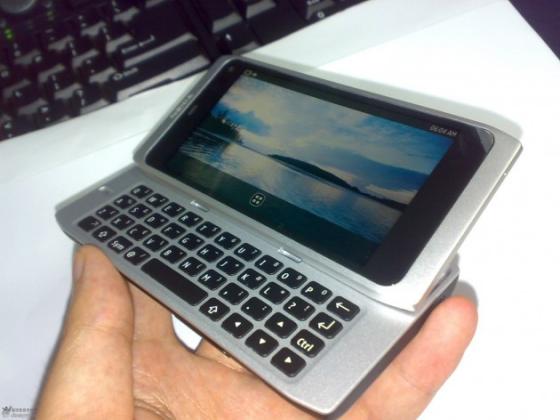 Nokia N9 Specifications
OK, here are the N9 specs according the latest rumour:
4″ OLED display (800×480)
1 Ghz Qualcomm Snapdragon CPU
512 MB of RAM, 1 GB of System-only storage
720p video recording
HSPA+
64GB hard drive
802.11b/g/n WiFi
Bluetooth 2.0
Now although all that sounds pretty tasty, let's bear in mind that it's on a par with pretty much every high-end smartphone since the HTC Desire, which was launched earlier this year. In other words, there's nothing that couldn't be guessed at here, so see these specs as an estimate by someone, rather than the actual specs themselves (I'm such a sceptical old bugger!)
That said, I'd be really surprised if the N9 didn't have specs that weren't similar to this. What this should give us, then, is a Nokia smartphone with hardware just as good as the competition, but with Meego, the brand new Nokia/Intel mobile OS.
This is a mouthwatering prospect, as we'll really get to see what Nokia has been up to this past year in an effort to catch up with the other smartphone companies. I for one can't wait, and I'm really hoping we'll see the N9 at Nokia World in September.
If you're going to NokiaWorld, email me (address below in the footer) so we can meet up, or follow me on Twitter (which you should do even if you're not going to NokiaWorld, as I'll be tweeting live from there next month).
[Source: MobileCrunch]