Which is the best Android phone on the market right now? It's a question I need to know, as I'm about to buy a new phone, and being a bit of an Android fan at the moment, it's got to be a new Android phone. Naturally, it has to be a really really good Android phone – btu which one?
Only one way to find out – do a bit of research! So in this post, I'm going to list all the possibilities and pros and cons of the high-end Android phones on sale now, and finally identify the one I'm going to buy. Which, naturally, will be the best Android phone of 2010!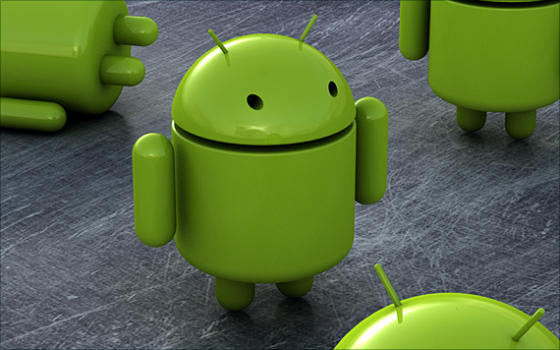 Criteria
OK, so what criteria am I looking for? What constitutes the "best" of Android phones? These are the specs I've come up with that any great phone must have:
5 megapixel camera, auto focus, dual LED flash
720p video capture
1GHz CPU
4″ screen
7.2Mbps HSDPA
802.11b/g/n WiFi
DLNA
Android 2.2 FroYo (if not now, then soon)
That's the minimum set I'll consider. So, which phones meet this criteria?
Contenders – ready!
The Android phones that meet this criteria are the following:
Dell Streak
Dell Thunder
HTC Desire HD
HTC Desire
HTC Evo
HTC Droid Incredible
Samsung Galaxy S
Motorola Droid X
Sony Ericsson Xperia X10
We can remove some of these options immediately, though, as some are specific to the US market, and I'm in the UK. I'm also going to leave out the original HTC Desire, as it's now been superseded by the Desire HD.
So the UK Android phones that meet this criteria are:
Dell Streak
HTC Desire HD
Samsung Galaxy S
Sony Ericsson Xperia X10
Notable exceptions
Not included in this list, but still excellent Android phones, are the following:
HTC Legend – only has a 600MHz processor and 3.2″ screen
HTC Desire Z – 800MHZ processor (although next gen Snapdragon, so still faster than the original HTC Desire)
Motorola Milestone 2 – 3.7″ screen, so just misses out
Which Android phone is the best?
Dell Streak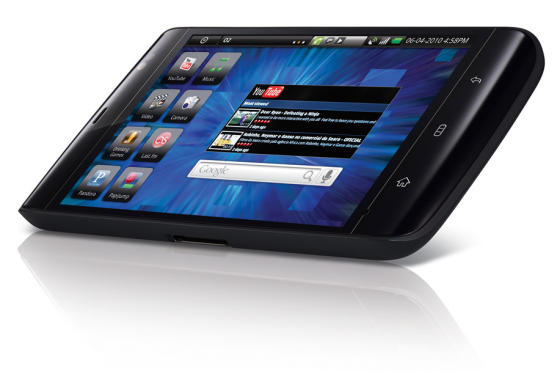 Overview: The Dell Streak is a gigantic Android phone with a 5″ display, a super-tough screen made from "gorilla glass", and which blurs the line between smartphone and tablet.
For: Giant display, super-tough screen, impressive battery life, great office and productivity tool.
Against: Screen size is too large for a mobile phone, camera gives poor quality night time performance, poor video recording, and it's just too damn big!
Conclusion: Tempting. The Streak really is great for Web browsing, using Google Maps, viewing videos and for general office work (emails, editing Office docs, etc.), but for me, it's just too big and the camera and camcorder's abilities aren't good enough either.
Check Deals
HTC Desire HD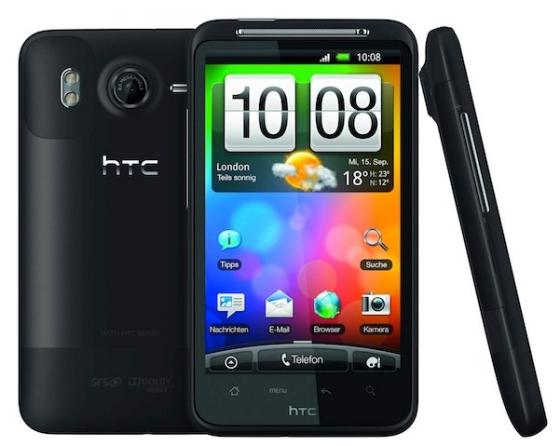 Overview: The Desire HD is a 4.3″ Android 2.2 smartphone with an 8 megapixel camera with dual LED flash, the next-gen 1GHz Snapdragon CPU and the very latest HTC Sense UI.
For: Super-fast hardware, being at least as fast as the Galaxy S. Cracking multimedia features with an excellent camera. Latest generation Sense UI arguably the best-looking user interface of any Android phone. New HTCSense.com Web site extends phone's features to the cloud. Can cache maps locally for use abroad or without 3G signal.
Against: Poor battery life. HTCSense.com doesn't actually work properly yet. Large screen not as good as the original HTC Desire or Samsung Galaxy S.
Conclusion: Great combination of hardware and software, with the Sense UI being unbeatable on Android. Coupled with the super-fast hardware and the great camera and it looks like a real winner. If only the battery life wasn't so short!
Check Deals
Samsung Galaxy S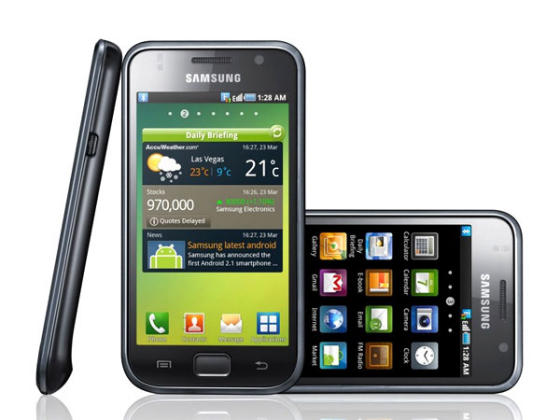 Overview: The Galaxy S is an all-Samsung Android phone, with the best screen on the market (Samsung's Super AMOLED screen) coupled with the fastest 1GHz CPU (Samsung's Hummingbird), all making the Galaxy S a really tasty proposition.
For: Fantastic screen, supersonically fast, and a multimedia monster. Even comes with DLNA, letting you stream your pics and videos to your DLNA-equipped TV, or your PS3 or XBox.
Against: No camera flash, so useless in the dark. Seriously, Samsung, what were you thinking?! Also uses Samsung's TouchWiz user interface, which is OK but not exactly state of the art.
Conclusion: Fantastic hardware, let down by the lack of flash, and the TouchWiz interface. If I didn't need the camera, it would definitely be a contender though.
Review | Check Deals
Sony Ericsson Xperia X10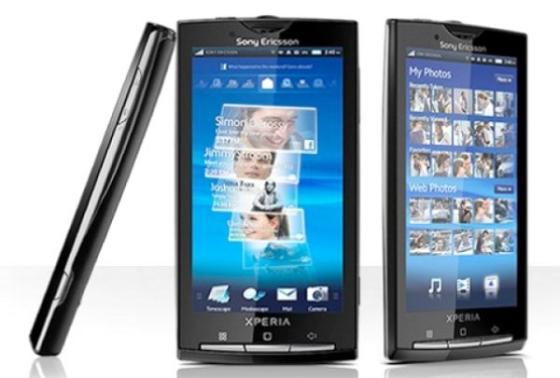 Overview: Sony Ericsson's first Android phone with superb 8 megapixel camera and the company's own very sexy user interface.
For: Great features, including an 8 megapixel camera that produces great quality pics, video capture at 720p HD in widescreen format, long battery life (10 hours of solid talking) and the great Sony Ericsson MediaScape and TimeScape social media interface.
Against: Has only just received Android 2.1, and Sony Ericsson has no plans to release a later version of Android for it.
Conclusion: A fantastic phone, one I would have bought like a shot a few months ago, but its lack of support from Sony Ericsson renders it instantly uncompetitive. Nearly every other Android phone currently runs Android 2.2, while Android 2.3 and 3.0 are just around the corner – and none of them will be coming to the X10. That's a real shame, as a friend who has one (and who works in the mobile phone industry) says it's the best phone she's ever owned; but if it's never going to be upgraded, it's going to look very old very quickly.
Review | Check Deals
And the winner is…
Choosing a winner from these four great phones is exceptionally tough. They're each great in their own way and all would be great phones to own. The only way to choose, then, is to see if each phone has a deal-breaking downside:
The Samsung Galaxy S would be perfect if it had a flash for its camera (and the naff TouchWiz interface doesn't help)
The HTC Desire HD would be perfect if it wasn't for the poor battery life
The Sony Ericsson Xperia X10 is the phone of your dreams if it wasn't for the fact that it's not going to be upgraded beyond Android 2.1.
The Dell Streak is great, but just too big.
So what's worse? A phone that won't be upgraded further, a phone with poor battery life, a phone with no flash or a phone that's too big?
For me, the poor battery life is the least worst deal-breaker. Although others argue the Dell Streak can fit in your pocket, I've seen it in the flesh, and it certainly won't fit in my pocket! That's clearly a deal-breaker.
Equally, I know what it's like to have a phone that's never upgraded – I've still got the old T-Mobile G1, which only has Android 1.6 on it, and most of the new Android apps just won't even run on it. This is the fate that awaits the Sony Ericsson in around 18 months' time (although it is now very cheap, so it may not be an issue for you). That, too, makes it a deal breaker.
I also know what it's like to have a phone with no flash, and frankly, it's frustrating! So that rules the Galaxy S out.
All of which leaves the Desire HD. I know the battery life is poor, but so too is the G1's, and I can live with it. In addition, I love the Desire HD's Sense UI, its DLNA capabilities letting it share media with other DLNA-equipped gadgets, its speed and responsiveness, the way it caches your maps, and the possibilities of HTCSense.com.
In other words, I'm going to crown the HTC Desire HD the best Android phone of 2010!
Of the others, the Galaxy S coming a very close second, with the Xperia X10 coming in third and the Dell Streak last. Like I say, it was all very close, but in the end, I think the right phone has won – until I'm proven wrong, of course, by a last minute late entry (the Samsung Continuum, perhaps, which is rumoured to be announced on Monday 8th Nov?!)
Think I'm wrong? Shout at me on Twitter!