This post features six of the best camera phones of 2010, and chooses one winner to be crowned the King of all camera phones!
In searching for the best camera phone of 2010, though, one striking pattern emerged: nobody apart from Nokia is actually making camera phones any more! Of all the major manufacturers out there, the only company with a 12 megapixel camera phone that's still widely on sale is Nokia with its Nokia N8.
This does rather make the decision of which camera phone is the best somewhat simple: it's the Nokia N8, hands down.
Well that was easy! If you want the best camera phone on the market, go buy yourself a Nokia N8 now. However, in the spirit of fairness, we need to look at more than one phone, so we'll throw another 5 into the mix and see who else comes close.
Before we do, though, let's remind ourselves of why the Nokia N8 wins the title of best camera phone 2010 so easily.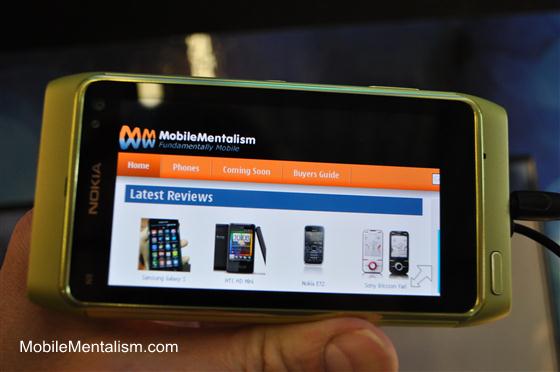 Why the Nokia N8 wins the best camera phone 2010 award
The Nokia N8 is head and shoulders above every other phone on the market in terms of its camera. Not only has it the most megapixels (12 of them, or four more than all the others!), but it comes with a tonne of features that will get you taking pin-sharp pics in no time.
Just some of these features include:
Largest sensor of any phone helps improve its performance in low light
Super-fast mechanical shutter helps capture shots as they happen
Powerful Xenon flash
28mm wide angle lens
Built-in ND filter prevents the sky from blowing out in bright and sunny conditions
Adjust white balance, colour tone, ISO, exposure settings, sharpness and contrast to get the best picture regardless of the conditions
Superb Carl Zeiss lens
Face detection
Geo-tagging
Throw in its fantastic video performance (both capture and playback), and the N8 is a superb camera phone – indeed, the best there's ever been.
Unfortunately, for reasons we've covered before in our Nokia N8 review, it's not actually all that good a phone. If you absolutely must have the best camera phone of 2010, then buy the Nokia N8. If you just want a great phone with decent quality photos, however, then read on – there are better phones out there!
The best 8-megapixel camera phones of 2010
As the Nokia N8 is the only 12 megapixel camera phone that's currently widely on sale, we need to drop down to 8 megapixels before we can choose the next best camera phone . This opens up the field nicely, and gives us the following:
HTC Desire HD
HTC 7 Mozart
Motorola Milestone XT720
Nokia E7
Nokia C6
Nokia C7
Sony Ericsson Vivaz
Sony Ericsson Xperia X10
Unfortunately, we've discarded the Nokia E7, C6 and C7 because (and I find this quite unbelievable), they all have fixed focus. An 8 megapixel camera phone without auto-focus is simply bizarre! Sure, everything will always be in focus, but it'll also always look flat and lifeless – not what you want from the best camera phone!
So our contenders, then, for the best 8 megapixel camera phone of 2010 are as follows:
Each phone contains an 8 megapixel camera, but they all differ in terms of the level of control over the camera's settings, the quality of the photos (largely dependent on the quality of the lens, aperture mechanism and noise reduction algorithm employed), and the flash used (single LED, dual LED or Xenon flash).
Taking all of these features into account, here's the ranked list of the best 8 megapixel camera phones for 2010, with the best first.
1. Sony Ericsson Vivaz
Offering exceptionally good photos, the Sony Ericsson Vivaz neither oversharpens its images nor adds any purple fringing, which is often found on some lower quality camera phones. There's a good range of control over the camera, too, including white balance, focus type, and exposure compensation, as well as different preset scene settings.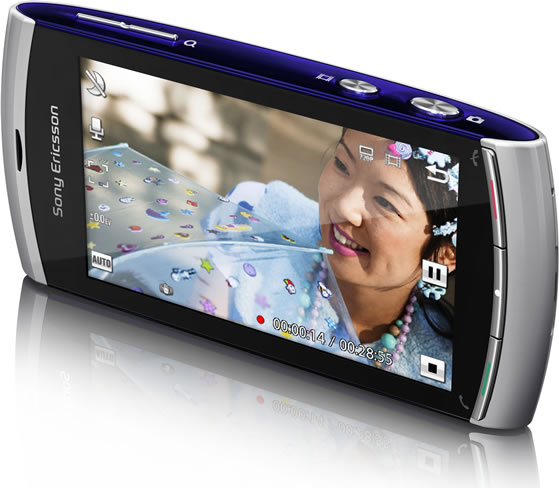 The Vivaz is a top quality camera phone, beating last year's Sony Ericsson Satio for quality, but it does have an achilles heel – it's only got a single LED flash, which is nowhere near powerful enough for low levels of light. As such, the Vivaz is a great camera phone for the day, but if you need to take pics at night, you need to look elsewhere.
Check prices on the Sony Ericsson Vivaz >>
2. Sony Ericsson Xperia X10
Showing that Sony Ericsson still knows how to crank out a great camera phone (or two!), the Sony Ericsson Xperia X10 is second in our list. The X10 takes extremely good photos in daylight with low noise levels and good colour rendering.
The X10 gives you great control over the camera's settings, too. There are five different focus modes to choose from, as well as settings for macro mode, face detection, image stabilization, and white balance adjustment.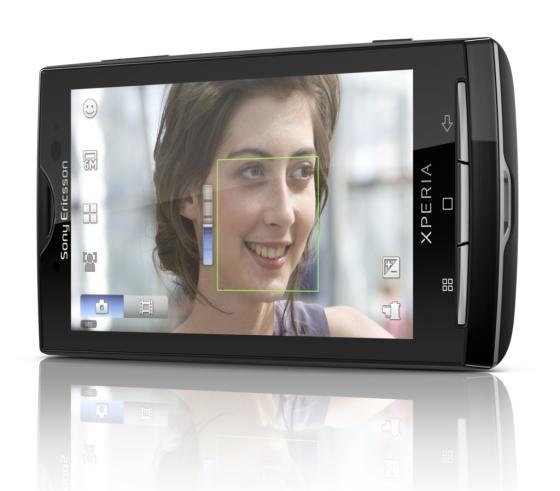 Just like the Vivaz, though, there's only a single LED flash, which isn't good enough for good low light photos.
If you're wondering whether to go for the Vivaz or the Xperia X10, go the for the X10. The Vivaz is Symbian based, slow and clunky, and needs a stylus to operate its touchscreen. The X10 is Android-based, needs no stylus, and with a 1GHz chip running the show, is certainly not slow!
The Vivaz arguably gives the better pics, but you'd never notice the difference unless you really looked.
Review | Check prices on the Sony Ericss Xperia X10 >>
3. Motorola Milestone XT720
The Milestone XT720 really should be up there with the N8, as it offers an 8 megapixel camera coupled with auto-focus, and as one of the rare phones with a Xenon flash, it should beat all its rivals with only LED flashes, too.
Unfortunately, the reality is somewhat different from the specs alone.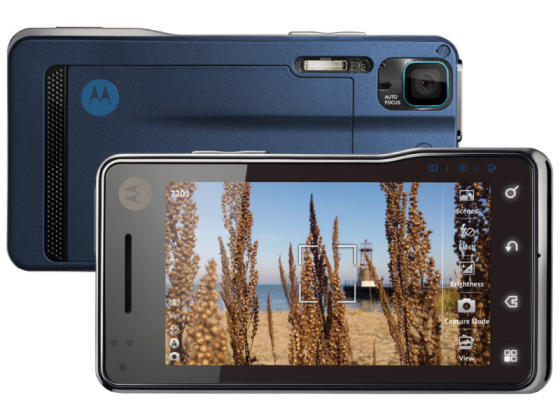 The quality of the XT720's pics are very good, but they're not outstanding. The noise reduction is a bit too aggressive (and certainly more than the Vivaz's and X10's), but overall the contrast is good and the colours are warm. Certainly, the end result is better than the Desire HD's.
Where you'd think the XT720 would score highly is with its Xenon flash. Unfortunately, it's not as poweful as you'd think. It's still better than a single LED flash, but not that much better than a dual LED flash. This, combined with the limited settings you can configure, is the reason the XT720 is placed below the Vivaz and X10, despite the fact it's better at taking pics in low light.
Review | Check prices on the Motorola XT720 >>
4. HTC Desire HD
The HTC Desire HD is one of those phones whose specs look great on paper, but which ultimately doesn't quite come up with the goods. Don't get me wrong, everything's good enough – it's just that the end result isn't great. It has an 8 megapixel camera with auto focus and a dual-LED flash, which is good enough for low light settings (certainly indoors at a restaurant), but you won't get night-time pictures as good as the N8's.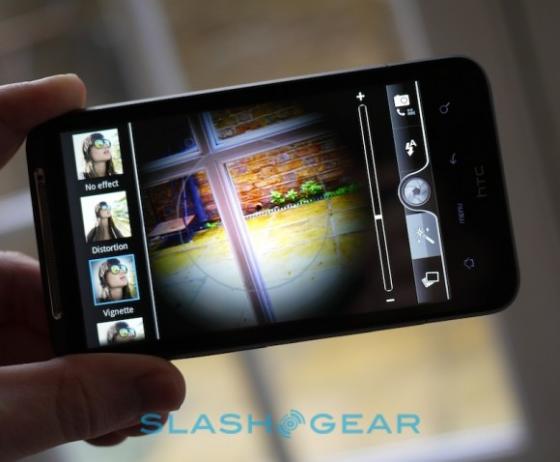 Annoyingly, the day time pictures aren't as good as they could be, either. They're certainly good enough for Flickr, Facebook and other Web-based apps, but for printing out, you'd still need a dedicated camera, as the Desire HD tends to oversharpen its images.
Overall, the Desire HD is a fantastic smartphone, but it's not a great camera phone. However, given that it's not meant to be a great camera phone, to find it here in this list is certainly some achievement.
Check prices on the HTC Desire HD >>
5. HTC 7 Mozart
The first Windows Phone 7 device in this list, the HTC 7 Mozart features an 8 megapixel camera and Xenon flash, so again, it really should be right up there with the best camera phones. Unfortunately, this isn't the case. Although the pictures are good in daylight, they can too easily look too soft and washed out when the goes infor even a second.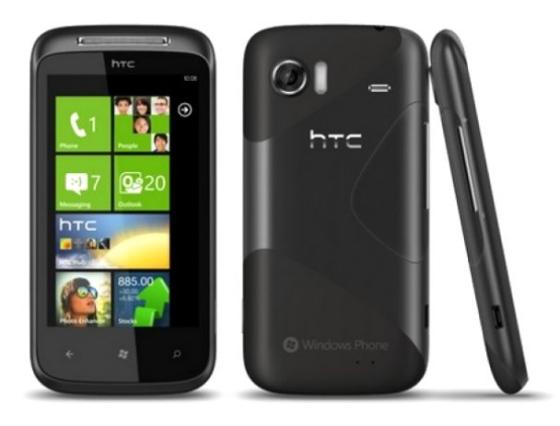 Making the situation worse is the lack of control you get over the camera's settings. Everything's hidden away, meaning you have to trust the phone to work out the optimal setting itself, which it often doesn't do.
That said, the HTC 7 Mozart is the only Windows Phone 7 device in this list, so if you desperately want a Windows Phone 7 device, and you want it capable of takin some good quality pics, then the Mozart is the best of the current crop of Windows Phone 7 devices.
Check prices on the HTC 7 Mozart >>
The 6 best camera phones of 2010
The 6 best camera phones of 2010, in order, are:
Interestingly, there's a phone here for every nearly mobile OS: Symbian (Nokia N8 and Sony Ericsson Vivaz), Android (Sony Ericsson Xperia X10, Motorola XT720 and HTC Desire HD) and Windows Phone 7 (HTC 7 Mozart). Plenty of choice, at least!
Which camera phone should you buy?
So which do you choose from this little lot? As ever, it depends what you want, but here's a rough guide.
If you want the best camera phone of them all, choose the Nokia N8.
If you want a great (but not the best) camera phone coupled to a better phone than the N8, choose the Vivaz or Xperia X10 (my choice would be the X10).
If you want a camera phone capable of taking the best night-time pics, choose the Motorola XT720.
If you want the best smartphone that can also take great quality pics, even if they're not the best, choose the HTC Desire HD
If you want a Windows Phone 7 device, choose the HTC 7 Mozart.
Agree or Disagree? Tell me your opinion on Twitter.
Summary
Rounding up this little summary, it's interesting to note that the camera phone wars are finally over. Whereas last year we had Samsung and Sony Ericsson fighting for glory with their 12 megapixel monsters, this year only Nokia has fielded a 12 megapixel camera phone, with all other manufacturers sticking at 8 megapixels.
The reason for this is obvious – smartphones! Every manufacturer has shifted over to making world class smartphones as that's clearly where the market is now. Camera phones are no longer sexy, as everyone expects their phone to come with a camera, and few people need their phone actually to replace their dedicated camera.
So this has left Nokia, who alone of al lthe manufacturers, has created the best camera phone of al ltime, just when the market is no longer interested in camera phones!
But that's another post. This one's all about camera phones, and if it's the best camera phone on the market you're after, you have to buy the Nokia N8 – it's head and shoulders above every other phone on sale today.
One final point: many of the phones in this list have cameras that are actually poorer than last year's! In particular, the Samsung Pixon 12 and Samsung Tocco Ultra, the winner and third place phone of 2009 respectively, produce photos that are much better than those listed here, again because they were dedicated camera phones rather than smartphones with good cameras.
Unfortunately, I couldn't include them in this list because they're no longer widely on sale!
A final shout of thanks must go to GSMArena for their excellent coverage of a phone's camera taking abilities. You guys rock!