Which is the best Windows Phone 7 device of 2010? I know Microsoft's new mobile OS is barely a month old, but with ten nwe Windows Phone 7 devices to choose from, and Christmas rapidly approaching, it's a very timely question to ask!
To answer it, we'll briefly compare the ten different smartphones on offer that all run Windows Phone 7, and come up with one winner, which will, naturally, be our recommended Windows Phone 7 device of the year.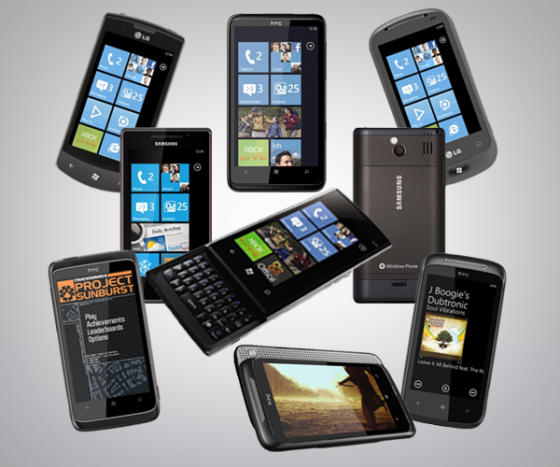 Meet the Windows Phone 7 phones
In no particular order, the Windows Phone 7 devices that have been released in the first phase of launches are as follows:
Dell Venue Pro
HTC 7 Mozart
HTC 7 Surround
HTC 7 Pro
HTC 7 Trophy
HTC HD7
LG Optimus 7
LG Quantum
LG GW910
Samsung Omnia 7
There's also an ASUS Windows 7 Phone that was meant to be launched, but seems to have gone missing in action!
So with these 11 phones, then, let's see which is best.
Dell
Dell Venue Pro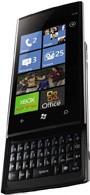 Pros: Only WinPho7 phone with a portrait QWERTY keyboard. Proper business smartphone with large 4.1″ screen with AMOLED tech and Gorilla Glass display for toughness. 5 megapixel camera and 720p video capture. Good productivity apps pre-installed.
Cons: Looks too business-like for most users. Big and bulky. Aimed at business users rather than home consumers.
HTC
HTC 7 Mozart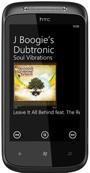 Pros: Stylish, unibody construction. Best camera of all WinPho7 devices, with 8 megapixels and Xenon flash. Super LCD screen second only to Samsung's Omnia 7 for clarity and overall quality.
Cons: Photos not great quality. Limited camera settings available. Poor video camera performance in low light. Small 3.7″ screen.
HTC 7 Surround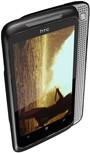 Pros: Slide out speaker with SRS HD sound technology and Dolby Mobile. 16GB internal storage. Kickstand for viewing video. Speaker is quite loud with minimal distortion.
Cons: Speakers don't sound amazing, yet still add bulk and weight. No real point to them, so a disappointing unique selling point. Photos not great quality. An odd device to love!
HTC 7 Pro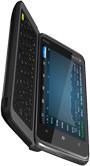 Pros: Slide-out QWERTY keyboard. 16GB internal storage. Dolby Mobile and SRS sound technology. Could be a really good smartphone for heavy text users.
Cons: Not actually on sale yet!
HTC 7 Trophy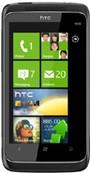 Pros: Cheap. Super LCD display is clear and crisp.
Cons: Only 8GB storage (which isn't expandable). Cheap! Not the best phone here because it's cheap.
HTC HD7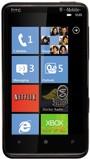 Pros: Top-end WinPho7 phone with 4.3″ screen. Dual-LED flash. Kickstand for angling the phone while viewing videos. 16GB of storage. Great screen in terms of size. Pitched as HTC's flagship WinPho7 smartphone.
Cons: Basically an HTC HD2 with WinPho7 added on. Expensive. Poor battery life. Poor speaker quality. Poor screen quality. Inconsistent photo quality. Hardware now looking dated (particularly when compared to the HC Desire HD).
LG
LG Optimus 7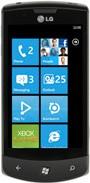 Pros: Panorama feature for taking photos of wide landscapes. PlayTo media-streaming feature with DLNA support. Good build quality. Super-responsive user interface that's perfectly weighted.
Cons: Battery life not as good as it could have been. Not as feature-packed as other WinPho7 phones. Poor video performance.
LG Quantum


Pros: Physical QWERTY keyboard. Same PlayTo media-streaming via DLNA as LG Optimus 7.
Cons: Looks ugly. Small screen. Even G1 owners would laugh at you!
Samsung
Samsung Omnia 7

Pros: Thinnest and lightest WinPho7 phone. Super AMOLED screen. Good camera with large array of camera settings.
Cons: Poor video capture. GPS unreliable.
Finding a winner
Of these phones, we can discount the Dell, as it's too business-oriented and bulky, along with the HTC 7 Trophy, as it's been built down to a price rather than up to a higher level of design and features.
The HTC 7 Pro can also be discounted, as it's not yet on sale, while the HTC Surround, although an interesting alternative to the average WinPho7 device, can't really be counted as its slide-out speaker that makes it unique doesn't actually work all that well!
The HTC HD7 should have been a contender, but its old hardware it's running on (the HTC HD2), and it really does show its age.
The LG Quantum can be considered if you need a full QWERTY keyboard, but it's not the best phone here, and this post is all about finding the best WinPho7 smartphone!
This leaves us with the LG Optimus 7, HTC 7 Mozart and Samsung Omnia 7.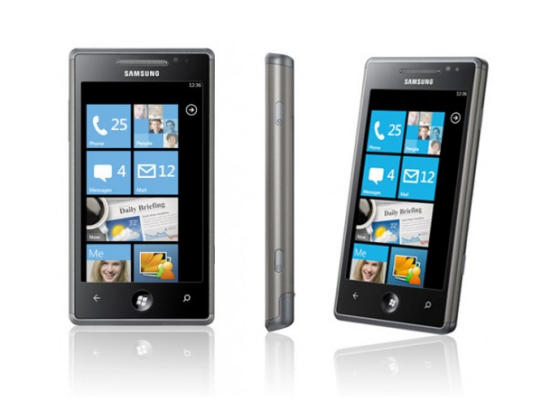 The HTC 7 Mozart has the best camera and flash, and its Super LCD display is much better than the LG Optimus 7's. However, the Optimus 7 has DLNA media streaming that actually works. Despite this, the HTC 7 Mozart judges shades it, as although the Optimus 7 does a lot of thingd well, its overall features are too generic, sticking pretty much tightly to the minimum spec of what Microsoft dictates a WinPho7 phone should have.
However, the Samsung Omnia 7 beats them both. True, the Omnia 7 is basically a Galaxy S with WinPho7, but the Galaxy S is a much better (not to mention, newer!) phone than the HTC HD2. The Omnia 7 has the best screen of any of the phones here, which makes the WinPho7 interface, with its reliance on deep black everywhere, look gorgeous; and although its camera doesn't have as many megapixels as the Mozart, it produces better photos, which surely is what's important when talking about cameras!
Its achilles heel is its poor video recording, but that doesn't stop it outperforming the Mozart in virtually every other area you care to mention.
The best Windows Phone 7 device of 2010 is…
So the winner of the best Windows Phone 7 device of 2010 is Samsung with the Samsung Omnia 7. Congratulations, Samsung, on releasing the best Windows Phone 7 device of all the manufacturers who adopted Microsoft's new Operating System. Here it is in action.
To see why it won, check out our Samsung Omnia 7 review.
As far as the top three Windows Phone 7 devices are concerned, we rank them as follows:
Samsung Omnia 7
HTC 7 Mozart
LG Optimus 7
An honorary mention should also be given to the LG Quantum, which is the only phone here with a physical QWERTY keyboard in landscape orientation.
Finally, a big shout out must also go to Engadget Mobile for their huge (and I mean huge!) coverage of all things Windows Phone 7.
So do you agree? Is the Samsung Omnia 7 the best Windows Phone 7 of 2010, or do you think another WinPho7 beat it? Let me know on Twitter.