Not to be out-done by the likes of Motorola and Samsung, HTC have also been showing off a new phone today in the form of the HTC Inspire 4G. Although it can't match the dual-core power of the Motorola Atrix 4G or the crystal clarity of the Samsung Infuse 4G, the HTC Inspire 4G is, essentially, an HTC Desire HD with HSPA+, meaning it too can download data at up to 21Mbps.
Better still, but it's a Desire HD built for the US, it has the Sense UI user interface, which is infinitely better than TouchWiz used on the Samsung Infuse 4G.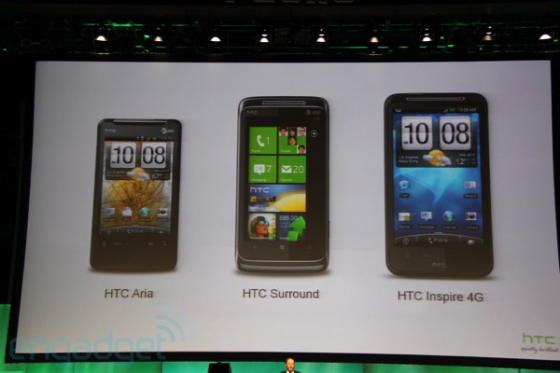 That said, the Inspire 4G is still the least powerful of the three machines here, so we'll have to see what else they can pull out of the bag this week at CES – otherweise we'll be waiting until February for the MWC 2011 conference for HTC to reall yshow us what they've got!
[Source: Engadget]