MWC 2011 starts tomorrow, so what can we expect to see from the world's largest mobile phone exhibition? I've compiled a list of the phones and tablets that are expected to be either announced or actually on display in Barcelona in what's set to be a vintage year for mobile phone technology.
With dual-core phones on offer from almost every company, Android Honeycomb expected to debut on actual working tablets, and new chips from the likes of Samsung, Qualcomm and NVIDIA going head to head with each other in the 1GHz+ performance stakes, the technology on show is set to be stunning.
Add to that latest mobile technologies such as HSPA+ and LTE (4G) for blistering fast download speeds, new screen technologies from the likes of Sony Ericsson, Samsung and LG, including the world's first 3D mobile phone, and you have one of the most exciting line up of phones and technologies for years – all on display this week!
And lurking in the background like the proverbial elephants in the room are Nokia and Apple, both of whom will be conspicuous by their absence. Apple, because they never attend third party events, preferring instead to showcase their own products (such as the forthcoming iPhone 5 and iPad2) at their own events; and Nokia, who, somewhat understandably, don't really have a lot to show off this year (although they will be giving a press conference)!
OK, on with the show – let's see what we can expect from the major manufacturers this week!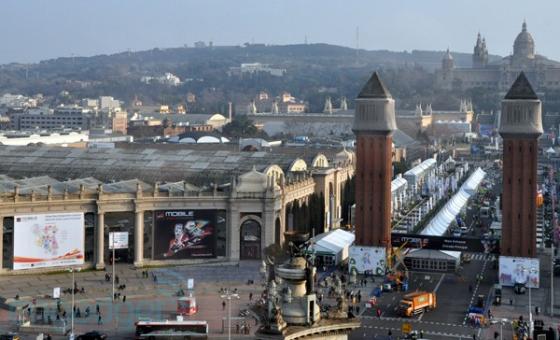 HTC at MWC 2011
My favourite phone manufacturer (simply becuase I bought an HTC Desire HD!), HTC are hoping to repeat the stellar success they had in 2010 with a tremendous line-up of new, mostly Android-based phones.
The one thing that's been evident this year, is how closely-guarded HTC has been with its new phones. Whereas details of phones from other manufacturers have been leaking like a sieve (I'm looking at you, Sony Ericsson!), HTC has managed to keep its phones tightly under wraps.
As such, although we know some of the models they'll be announcing this week, we don't know all that much about their features. With that said, here's what we do know about them:
HTC Pyramid/Desire HD2
Possibly HTC's flagship phone of 2011, the Pyramid (more likely to be called the Desire HD 2) is epxected to take over where the Desire HD left off. Specs include a 1.2GHz dual-core Snapdragon processor, 3D acceleration, 4.3″ screen, 8 megapixel camera, 1080p full HD video recording and playback, mini HDMI port, image stabilization, 512MB of RAM and a 960×540 Super LCD touchscreen display.
In short, this is one superb phone, and is likely to be competing strongly with the Motorola Atrix and Samsung Galaxy S2 for the title of the best Android smartphone (and possibly the best smartphone) of 2011.
HTC Desire 2
The HTC Desire 2 is slightly less powerful than the Desire HD2, coming with the same 1GHz Snapdragon processor as the current Desire HD. The screen is only 3.7″ size, but it also uses the new Super LCD technology of the Desire HD2. It's also set to come with a 5 megapixel rear camera, 2 megapixel front facing camera, 512MB of RAM and 4GB of storage, but only 720p video recording.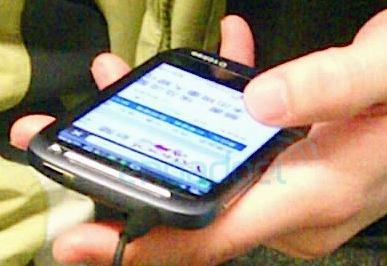 HTC Wildfire 2
The original HTC Wildifre was a budget Android phone that was actually rather good value, and that's exactly what you'll get with the Widlfire 2. A 600MHz Qualcomm chip powers this thing, which also gets an improved 320×480 TFT display and a 5 megapixel camera. With the Wildfire range, though, it's not about the features, it's about the price!
HTC Buttonless phone (oooh, mysterious!)
Perhaps the most mysterious phone of the whole show is the HTC buttonless handset, which has only appeared in photos with – you guessed it – no physical buttons! Apart from that, nothing else is known about this phone – not even its name!
HTC Nexus Mini
Another Nexus phone? Yes, but remember, HTC developed the original Nexus One last year. This time, the Nexus Mini will be very similar in specs, but will be much smaller (the name probably gives that away!) with a 3.2″ screen, and as the world has moved on since the Nexus One, much cheaper despite having similar specs.
HTC Flyer tablet
HTC's tablet, again little is known, but it's thought to have 1GB of RAM on-board. Current rumours suggest it might ship with Gingerbread intiially, but be upgradeable to Honeycomb a few months after launch. The Flyer is expected to be a 7″ tablet with a single-core chip powering it, a 5 megapixel camera, HDMI port and the chipset from the Desire HD. In many ways, then, this is HTC's version of the original Samsung Galaxy Tab, which was basically just a Galaxy S with a large 7″ screen.
However, given that the Galaxy Tab 2 should be on display with a superb set of features (see below), the Flyer coul dbe in danger of being out of date even before it's released – not something that HTC is used to!
HTC Smart 2
A boring BREW-powered budget smartphone.
HTC Facebook phones
HTC is also rumoured to have a number of Facebook-phones up its sleeve, which will presumably be low to mid-range phones that focus on social media and have the youth as its target market. Again, no idea on what these phones even look like, much less their specs, but there will be two such HTC Facebook phones on display.
HTC Sensation
HTC is working on a new user interface to replace its Sense UI that's been so successful across it current range of Andriod phones. Called Sensation, it's not clear whether it's just for smartphones, or whether it'll also feature on company's range of tablets, but given how beautiful Sense is, I can't wait to see what Sensatin offers.
LG at MWC 2011
Despite already having revealed a couple of its phones at CES this year, LG still has plenty of surprises up its sleeve, including the following:
LG Optimus 3D
Possibly the most intriguing phone of the whole show, the LG Optimus 3D is the world's first 3D phone, coming with not just a 3D glasses-free screen, but a 3D camera on the back as well. Not only that, but it features the same dual-core NVIDIA Tegra2 chip that powers the Optimus 2X, so should be capable of blistering performance. This is perhaps the phone that everyone is waiting to see, simply to see if the 3D on it actually works.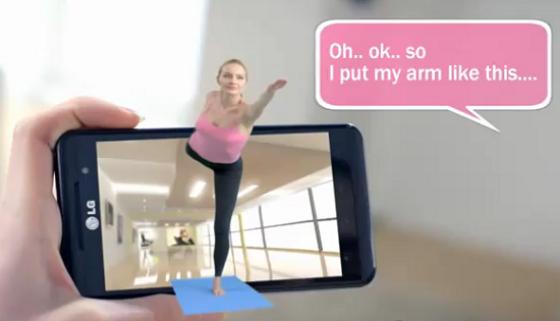 LG Optimus Pad
Tablets are expected to be everywhere at MWC 2011, and LG will have two. The first is the LG Optimus Pad, a Honeycomb tablet with 3D, an 8.9″ screen and a Tegra2 dual-core processor. Details on the Optimus Pad are very sketchy, but glasses-less 3D on a 9″ tablet sounds like a glorious proposition – if LG can get the technology working properly. If they can't, expect to see this filed under "gimmick"!
LG T-Mobile G Slate
The second of LG's tablets, the G Slate is another Honeycomb tablet, but with differences from the Optimus Pad: No 3D, and, as the name suggests, exclusive to T-Mobile! Apart from that, it'll be very similar to the Optimus Tab, with the same sized screen, 1080p video recording and 4G connectivity.
LG Optimus 2X
The LG Optimus 2X was first shown at CES, and should be on display again at MWC as part of LG's 2011 range of Optimus phones.
LG Optimus Black
Again on display at CES, the Optimus Black is another powerful Android phone, but with a superb new screen and killer looks.
LG Optimus Me P350
A budget Android phone with social features, aimed primarily at teens.
Samsung at MWC 2011
Samsung is releasing a plethora of products at this year's MWC 2011, including the following:
Samsung Galaxy S2
Samsung's flagship new Android Gingerbread phone, the Galaxy S2 features a 1.2Ghz dual-core Samsung Orion chip, and a tonne of other features. In many ways, it's the Nexus S but with an even faster processor and a nifty-lookin gnew user interface, and could be the star of the show.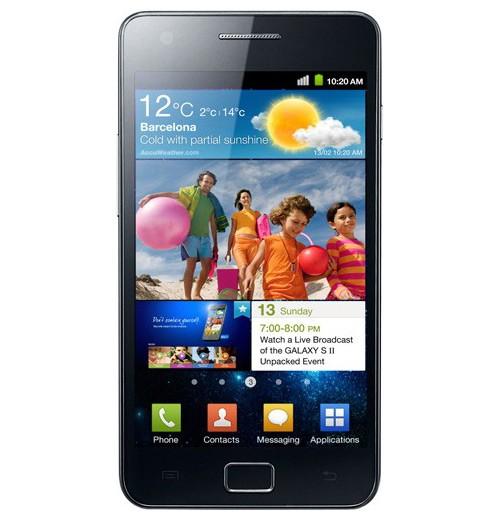 Samsung Galaxy Tab 2
A 10.2″ version of the Galaxy S2 smartphone, but with Android Honeycomb, this is Samsung's attempt to take on the Motorola Xoom, and to repeat the success of the original Galaxy Tab. The Galaxy Tab2 features a dual-core chip (rumours are split as to whether it'll be the NVIDIA Tegra2 of the Motorola Xoom or the dual-core Samsung Orion chip powering the Galaxy S2), an 8 megapixel camera and evena huge 3 megapixel front-facing camera.
There's still a lot we don't know about the Galaxy Tab 2, though, so this is one announcement we'll be keeping a close eye on.
Samsung Galaxy Ace
I've already written a Samsung Galaxy Ace review, but this will be the first time this neat new mid-range phone from Samsung will be on display at a major event. The new Galaxy Ace looks set to take the power-Android features of 2010's flagship phones and put them into the hands of the more budget-conscious smartphone users who don't want to break the bank.
Samsung Galaxy Gio
A more design-oriented version of the Galaxy Ace, the Galaxy Gio is expected to come with a 3.2″ screen, 3 megapixel camera and an 800MHz processor.
Samsung Galaxy Mini
At the lower end of the Android market, the Galaxy Mini is, as its name suggests, small and cheap, with a 600MHz processor driving the Android 2.2 phone with a tiny 3.1″ screen.
Samsung Galaxy Fit
A bog-basic Android phone feature Android 2.2, 3.3″ screen and a 5 megapixel camera.
Motorola
Motorola was arguably the star of the show at CES this year, launching several new Android phones and the Motorola Xoom tablet, the first such tablet to feature Android Honeycomb. Unfortunately, the Xoom wasn't ready for demoing at CES, but you can expect a full, prodcution-ready version to be on display at MWC this week, and I'll be covering exactly what it's like to use.
One phone that really caught my attention from Motorola at CES, though, was the Motorola Atrix, a dual-core Tegra2-powered phone that also doubles-up as a laptop! There should be more news on this as well as the dual-core (and gloriously named!) Motorola Bionic, although Motorola won't have a significant presence at MWC (they spent all their marketing budget at CES!)
Sony Ericsson at MWC
If there's one phone company guaranteed not to be able to keep a secret, it's Sony Ericsson, and so we already know pretty much what it's going to be showing off at MWC this year. Fortunately, the phones it will have on display all look extremely tasty, unlike previous years when its range was looking a bit thin.
Sony Ericsson Xperia Arc
Top of the range is the Xperia Arc, a new flagship Android from the company that features Sony's Mobile BRAVIA Engine for superb picture quality and Sony's Exmor R camera technology for taking great quality photos. Combined with killer looks and snappy new user interface, the Xperia Arc looks like being the best Sony Ericsson phone in a long time.
It might not have the dual-core chip of other phones, but early reports suggest it's actually extremely responsive, and the quality of its screen and camera combined with its looks make it an extremely desirable phone.
Sony Ericsson Xperia Play
Perhaps the most eagerly awaited Sony Ericsson phone in years, the Xperia Play is Sony Ericsson's much-rumoured PlayStation phone. Featuring the iconic PlayStation buttons on its slide out keyboard, the Xperia Play has the graphics prowess of a PS2 squeezed into a phone that's similar in size to the Xperia X10.
With the full Andriod experience and a great display, we already know an awful lot about how this phone functions as a phone – and it's great! However, the one thing that nobody's seen yet is its game playing abilities, which has been maddening! Fortunately, Sony Ericsson will be showing these off very very soon, so I'll let you know how well it plays games as soon as it's officially launched.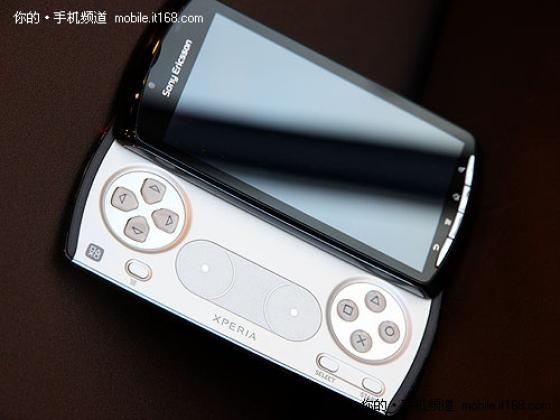 Sony Ericsson Xperia Neo
Last year's Sony Ericsson Vivaz was a reall ygood camera phone with beautiful looks but two giant flaws: it ran Nokia's horrid Symbian OS and came with a resistive touchscreen, meaning you needed to use a stylus or your fingernail to operate it. In both cases, this was technology straight from the stone age and it immediately stopped the Vivaz from becoming the sales success it otherwise deserved to be.
The Sony Ericsson Neo changes all that by essentially being an Android version of the vivaz complete with capacitive touchscreen (i.e. no stylus needed!).
As well as Android 2.3 (Gingerbread), the Neo will come with similarly beautiful looks to the Vivaz and a much more responsive user interface, thanks in part to the use of Android.
Sony Ericsson Duo
Little is known about the Duo, but it's the last in Sony Ericsson's new line of Android smartphones. Rumours suggest it could be an update to the Sony Ericsson Xperia X10 Mini, and will come complete with slide-out keyboard, 5 megapixel camera and 800GHz processor.
Then again, other rumours suggest there will be another phone that will the successor to the Xperia Mini, making the Duo a competitor to the HTC Desire Z. Either way it sounds like it should be an extremely good value phone, and with the QWERTY keyboard, very good value indeed as a business phone.
Summary
So there you have it – 28 brand new smartphones and tablets all waiting to be announced this week, and all with (well, most!) with features undreamed of just a few short years ago.
And that's not even including possibne new announcements from Nokia, who might (but probably won't) be showing off something with MeeGo on-board, or Blackberry, who might be showing off the new Blackberry Playbook.
In short, this looks set to be the best MWC for years, and I can't wait for the conference to kick off in style tomorrow, with Sony Ericsson being the first out of the gate with its keynote speech.
Make sure you keep informed on the latest news by following me on Twitter.
[Source: Pocket Lint, PhoneArena, the whole World Wide Web!]