More leaked pictures, this time from Sony Ericsson. The picture above shows the Sony Ericsson La and Ni (codenames at the moment), a Walkman phone and a CyberShot phone respectively. The Li will apparently be a low-end CyberShot phone, possibly called the Sony Ericsson K650i, and is expected to come with 2 megapixel camera, auto focus, and the same specs as the Sony Ericsson K800.
The Na could be named the Sony Ericsson W650, and is expected to offer similar features to the Li.
More leaked pics of the Sony Ericsson Ai follow after the jump.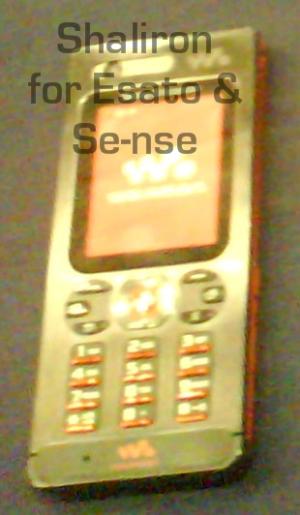 The Ai is expected to be called the Sony Ericsson W880, and is an ultra-slim Walkman phone measuring just 9.4mm. Featuring similiar specs to the W850i, it's also set to come with 3G, HSDPA and a 1Gig Micro Memory Stick.
These phones are expected to be announced at the 3GSM trade event in February 2007. Although they offer nothing spectacular feature-wise, they look great, and will feature high quality components that Sony Ericsson's phones are renowned for. 2007 is already shaping up to be a great year!
[Source: Esato]