The Sony Ericsson Elm in this review is part feature-phone part smartphone, and manages to bring the best of both worlds together in an attractive package that's aimed at a very unusual market – tree huggers!
The Elm is part of Sony Ericsson's new GreenHeart range of ecologically conscious green phones, which are part of the company's push to be greener and more sustainable.
All well and good, of course, but in the mobile phone world, its features, apps and looks that matter, with price not exactly an unimportant factor. The question is, has Sony Ericsson compromised on any of these fronts in the name of greenness, or does the Elm have what it takes to take on the competition and win?
The answer might surprise you, as you'll see after the jump in our Sony Ericsson Elm review.



Sony Ericsson Elm in more detail
Imagine a phone that has the top quality features that Sony Ericsson are renowned for all squashed into a great new design, and knowing that the phone has been developed to be as green as it possibly can be.
Imagine all that, then make the phone a mid-range phone with a great low price – that in a nutshell is what the Sony Ericsson Elm offers you.
The design of the Elm follows Sony Ericsson's new human shape design, first seen in the Vivaz and the Xperia X10. Flat on the front with a lovely curve to it at the back, the Elm actually looks great and is really comfortable to use.
Its range of features is extensive, and beacuse its Sony Ericsson, each feature works better than on most other manufacturers' phones. Its 5 megapixel camera, for example, is better than most competitors, while the sound it produces, either from its Wlakman-based MP3 player or when talking to people, is the best of nearly any phone on the market.
One thing's for sure – Sony Ericsson haven't compromised on the quality of the features of the Elm. Let's see if they've compromised on the quantity.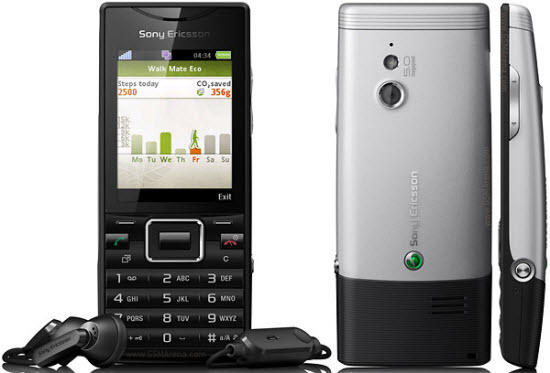 Why you'll love the Sony Ericsson Elm
Sony Ericsson are focusing on the green credentials of the Elm as its unique selling point, but they should instead be focusing on its range of great quality features for a ridiculously low price. Just check out the following:
Take cracking pictures with the Elm's 5 megapixel camera, which is one of the best on the market
Never get lost with built-in GPS, Google Maps, and a full Sat-Nav application in the shape of WisePilot, which provides turn by turn voice-guided navigation
Save your driving license with speed camera alerts
Listen to music in superb crystal clear clarity with Sony Ericsson's Walkman MP3 music player and the best audio of any phone
Listen to music that matches your mood with Sony Ericsson's SensMe app, which automatically generates playlists from your tunes according to the mood you want
View your videos, either those you've taken with the Elm's 30fps video camera, or direct from YouTube
Super-fast Web browsing and video streaming, thanks to the Elm's 7.2Mbps HSDPA and WiFi connections
Organize your social life with the Elm's built-in MySpace, Facebook and Twitter apps
Choose from dozens of other applications, including Weather, CheckBook, and Tracker apps, which tracks your route as you jog or run
Go green crazy with the most ecologically sound phone on the market
Measure your carbon footprint with the Elm's built in Green Calculator
As you can see, the Elm isn't exactly short on features. Sony Ericsson have made a wise choice and decided on the features that matter most to people – music, video, camera, GPS, Web browsing and social apps – and then provided the Elm with first rate examples of each of those features.
The result is a phone that although has no downloadable apps, nevertheless comes with all the features you really need, each of which produces outstanding results.
In other words, despite its green credentials, the Elm certainly doesn't compromise when it comes to features. So if you're looking for a traditional phone with great features in a great looking design (and especially if you're a greeny!) – all for a budget price – go buy the Sony Ericsson Elm now!
Speaking of its green features, just what is it that makes the Elm so green?
What's so green about the Elm?
All mobile phones have to be green to some degree these days, but as part of Sony Ericsson's GreenHeart range, the Elm features a number of unique details that ensures it's as ecologically friendly as it can be.
For example, the Elm uses recycled plastic, has no hazardous chemicals, uses a power charger that consmues less power, adn uses muich less packaging.
In fact, you'd be surprised just how little packaging the Elm uses, which does make you wonder why other phones need so much. Think of the difference between the new eco-Easter eggs with no packaging whatsoever, and the old style eggs with 30 feet of cardboard and you get the idea!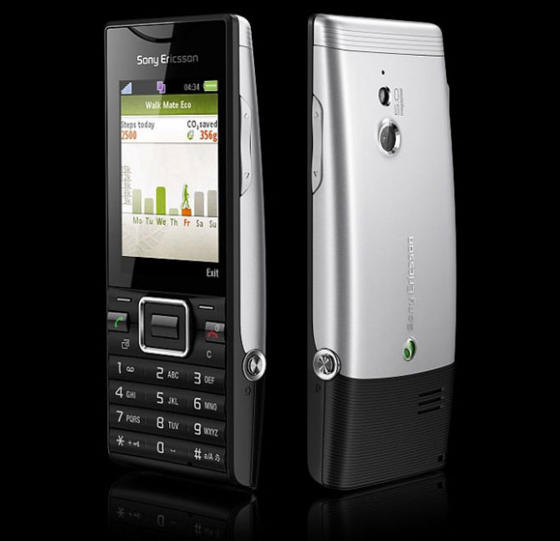 What you might not like
The Elm is a mid-range phone, and so despite its plethora of features, it's had to cut a few corners to keep the costs down. Chief amongst these is the screen. It's not a touchcsreen, so you have to see the Elm very much as a phone in the traditional sense: all keypads and cursor button. Equally, there are no apps to download, and the screen itself is quite small.
That said, the phone itself contains a lively animated user interface that's extremely responsive, and it's being sold as a phone – not a smartphone. So although there's no touchscreen, browsing the Web is surprisingly easy thanks to a mouse pointer that you control with the phone's cursor pad, and the great download speeds of the Elm (7.2mbps when using the mobile network, and much much faster with WiFi).
Equally, although you can't download apps, there are enough apps built-in to more than meet your social media needs.
So yes, there are a few limitations – but combine the quality of the features such as the camera, GPS and music player with the remarkable price, and the Elm is lookinng mightily attractive.
Is the Sony Ericsson Elm the right phone for you?
Sony Ericsson have always made phones that are excellently equipped, and the Elm is no exception. Despite worries that its green credentials might mean it's been compromised in certain areas, nothing could be further from the truth.
With best in class audio combined with the cracking Walkman media player, your tunes will sound terrific, while the camera and video camera both give terrific results.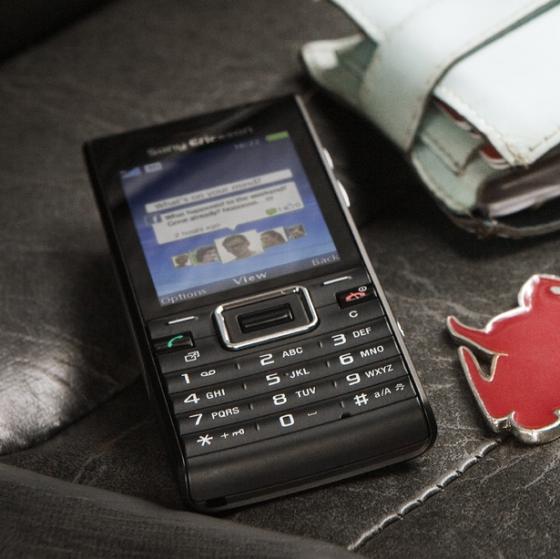 Indeed, the only thing the Elm doesn't have is smartphone credentials. You can't download apps and there's no touchscreen, but everything else you'd expect from a modern phone is here in spades.
Add to that the green credentials of the Elm and the truly remarkable price that Sony Ericsson are able to sell it at and you've got a phone that genuinely deserves consideration.
How remarkable is the price? Currently you can buy the Sony Ericsson Elm for free from just £15 a month, or you can buy it for slightly more with every free gift you can think of!
So if you're green, or if you're looking for a phone with great quality features at a bargain price – and you're not too fussed about apps or touchscreens – then go buy the Sony Ericsson Elm now!
[Source: GSMArena]