In this Sony Ericsson Yari review, I'm going to highlight the features that really make Sony Ericsson's mid-range gaming phone stand out from the crowd. Normally this is quite difficult for a mid-range phone as the price tends to keep the features and novelties down to a minimum, but with the Yari, Sony Ericsson have achieved it.
In particular, they've made the Yari a gaming phone – and not just any gaming phone, but one that thinks it's a Nintendo Wii!
The question is though, is the gaming functionality of the Yari any good, and does the phone work as a phone?
In short, is the Yari a phone you'd want to buy?
Read our full Sony Ericsson Yari review to find out.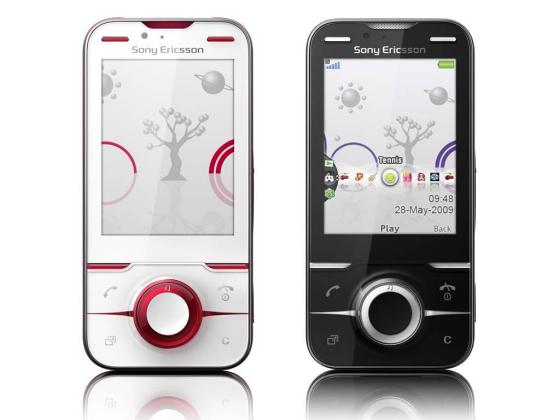 Sony Ericsson Yari overview
At first glance, the Yari is quite a looker, particularly in some of the more extreme colour variants you can buy it in. It's a standard slider phone with a 2.4″ screen and slide out keypad. Although there's no touchscreen (the Yari is not meant to be a smartphone), it's by no means under-featured.
For example it's got a 5 megapixel camera, 7.2Mbps HSDPA, 30 frames per second video camera, GPS and a gorgeous screen capable of displaying 16 million colours.
Every feature you'd want and each with the quality you'd expect from Sony Ericsson.
But the Yari has a little trick up its sleeve – or, to be more precise, at the top of its screen.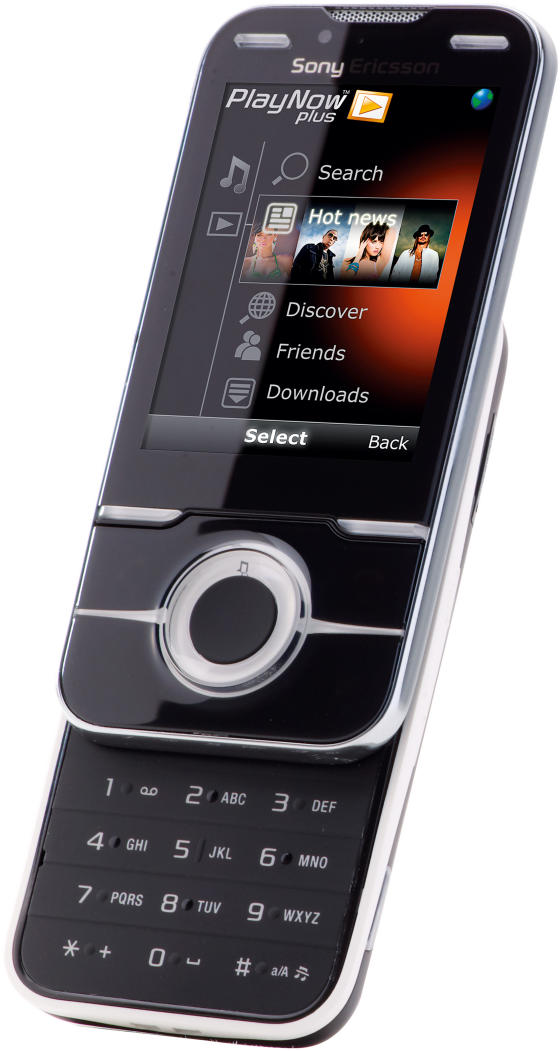 A true Sony Ericsson gaming phone
At the top of the screen on the Sony Ericsson Yari are two little buttons and an unusual looking sensor. The buttons are the dedicated gaming keys, which, when the Yari is turned on its side, let you control the movements of your character in the games that you play.
So it's not just that Sony Ericsson are claiming the Yari is a gaming phone – it really is one, and has been designed as such from the start.
Better still, though, is the sensor – it's a Nintendo Wii-like sensor that supports gesture control, letting you play a game just by waving your hand in front of it. That's not all, though. As if playing games using your hand as a controller wasn't enough, the Yari itself can be a complete controller, in a way similar to the Wii's Wiimote.
Using the Yari's accelerometer and camera, you can control your player by moving the phone itself.
Take tennis, for example. You position your player, and then swing the Yari as if it was a tennis racket. The Yari recognizes your movement by using the camera to detect how fast it's been swung, which is an extremely inventive use of a phone's camera.
If tennis doesn't float your boat, don't worry – there are over 200 available for download from Sony Ericsson's PlayNow Arena store.
If you're after a gaming phone, and want one with good quality features at a price that's too good to miss, then go and buy the Sony Ericsson now – it'll certainly keep you entertained.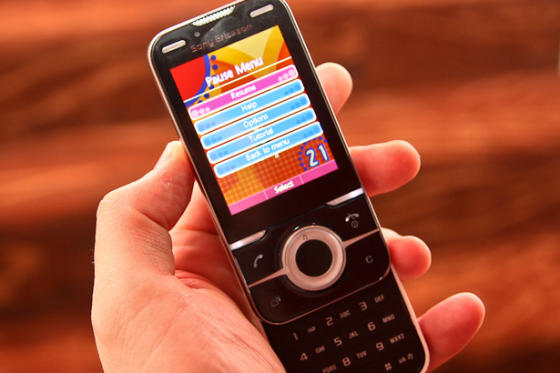 What you'll love about the Sony Ericsson Yari
The Yari isn't all about gaming, though. You'll also love the following features:
Gesture-controlled gaming features let you play your games like a Wii
Play your games in superb quality, thanks to the Yari's 16 million colour screen
Take great pics with a 5 megapixel camera with Sony Ericsson's legendary camera technology, including autofocus, face detection, geo-taggin and image stabilizer
Super-speedy downloads with 7.2Mbps HSDPA
Navigate your way through the world with the Yari's aGPS and WisePilot Sat-Nav software
Cracking new MP3 player with innovative and distinctive graphics
Take gloriously smooth videos at 30 framers per second
Watch a world of videos thanks to the Yari's YouTube application and super-speedy Internet connection
Great new CoverFlow-like app lets you swiftly browse through your games to find the one you want
A host of Java apps make the Yari a versatile multimedia machine, including Shake control for changing tunes, SensMe for automatically generating playlists based on mood, and a picture editor
The Yari is a nifty phone from Sony Ericsson. A nice range of quality features, the novelty of the gesture-based gaming experience and a great mid-range price all combine to make it a phone well worth considering.
Video reviews of the Sony Ericsson Yari
Here's what other have to say about the Yari from around the Web
Is the Sony Ericsson Yari the right phone for you?
The Sony Ericsson Yari is a great phone if you're looking for an inexpensive phone with a bit of novelty, lots of fun, something to stop you from being bored, and something to show off to your mates! Its gesture controlled gaming, YouTube app, speedy Internet access and crystal clear screen will ensure you never get bored, no matter where you are or what you're doing.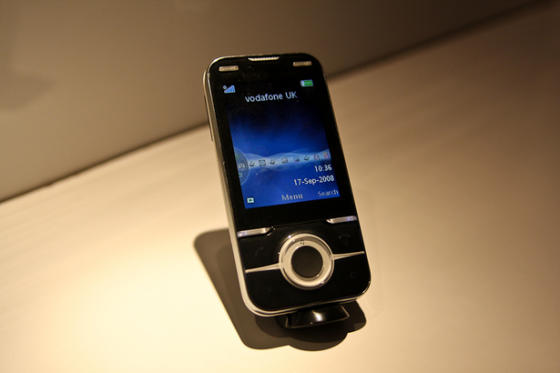 It's not going to compete with high-end feature phones – its camera, for example, although good quality, is only 5 megapixels with an ordinary flash – but then it's a mid-range phone, and so isn't designed to come with high-end features.
So, if you're looking for a phone to ease the commute or to liven you up in a meeting, go buy a Yari now! It's cheap enough to be your second phone, and fun enough to keep you entertained during moments of boredom.
And if you're not convinced by the Yari's Wii-like gaming credentials, you can even get a Nintendo Wii thrown in for free (or many other free gifts), so you can compare and contrast!
[Images courtesy of Pocket-Lint]