We've had numerous leaks of the HTC Desire HD for some time now, but at last the latest in HTC's top-end Android smartphones has been caught on film. The Desire HD is indeed alive and well and is due for release around October 2010 – just in time for Christmas.
It's packing some seriously cool features as well, and is certainly a worthy successor to the original and best-selling Desire, which itself was based on the Google Nexus One, and which HTC couldn't make enough of before they all sold out!
So what does the new Desire HD offer?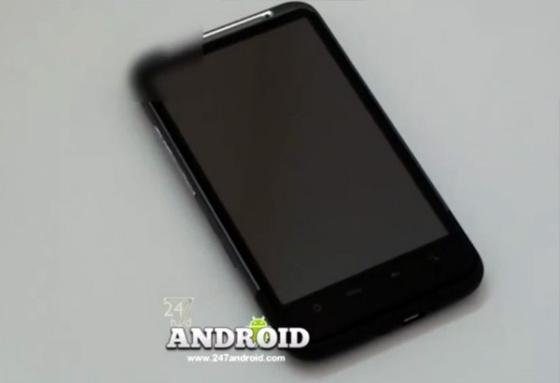 HTC Desire HD specs
The HTC Desire HD was formerly known as the HTC Ace. Both words are appropriate, as the specs of the new phone show it to be both Desirable and, er, Ace!
As you'd expect from the name, the principal difference between the Desire and the Desire HD is, um, HD! More specifically, the Desire HD will let you shoot video at 720p HD, which you can then playback on the phone's huge 4.3″ screen. It'll also playback Xvid and DivX-encoded videos, and with support for SRS surround sound, watching videos should actually be rather pleasurable on it. It'll certainly be interesting to see whether it'll be as good as the Samsung Galaxy S.
Other features of note include an eBook reader, a unibody design, automatic face tracking, and full Adobe Flash 10.1. Yup, that's right – no Flash Lite for this puppy, you get the whole shebang (for better or worse!)
If photos are more your thing, the Desire HD comes with an 8 megapixel camera and dual LED flash, which makes it one of the top performers in terms of photography as far as Android phones are concerned.
That said, it's best to wait until we see the quality of the pictures before we get too excited. The Motorola Droid X also has an 8 megapixel camera, but the pictures it takes aren't all that good.
The Desire HD also comes with a whopping 4GB of internal RAM, the by-now ubiquitous 1GHz Snapdragon processor, and – perhaps best of all – Google's new Android 2.2 FroYo.
All in all, the Desire HD looks set to be another best-seller for HTC. Better still, it won't even be the best-featured of HTC's new smartphones, which makes the mind boggle and the mouth drool (or is that just me?!).
HTC Desire HD video preview
Here, as promised, is the leaked video of the Desire HD.
[Source: 247Android]