Back in April, leaked pictures and specs of a new series of Dell smartphones surfaced that appeared to show a stunning range of phones that could take on any smartphone on the market.
Called the Dell Thunder, Flash, Smoke and Lightning, the looks of the phones and the quality of the features on offer led many to suspect that they were all fake; that it was either a series of concepts on a designer's drawing board somewhere, or a series of Photoshopped renderings designed by a Dell fanboy (is there such a thing?!)
Well it turns out that those who dismissed the Dell phones were wrong – they are all real working phones, and Engadget have been playing around with the Dell Thunder in their sweaty little palms!
So is the Thunder as good as its specs suggest?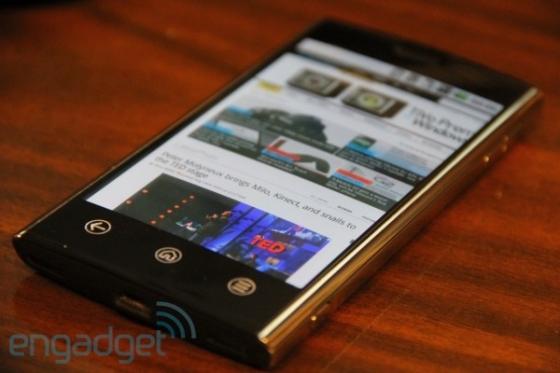 Dell Thunder Preview
The Dell Thunder is large Android-based smartphone with the usual range of top-end specs. This includes a 1GHz Snapdragon QSM8250 CPU, 4.1″ screen, Swype text entry, 3.5mm headphone jack and 802.11n WiFi. So far so good, but nothing more than what you'd expect from other top-end Android phones such as the HTC Desire.
Presumably Dell knew this, so they threw in a few other features as well. Like an 8 megapixel camera (although with only a single LED flash), and a glass screen that has every chance of beating even the Samsung Galaxy S and the iPhone 4.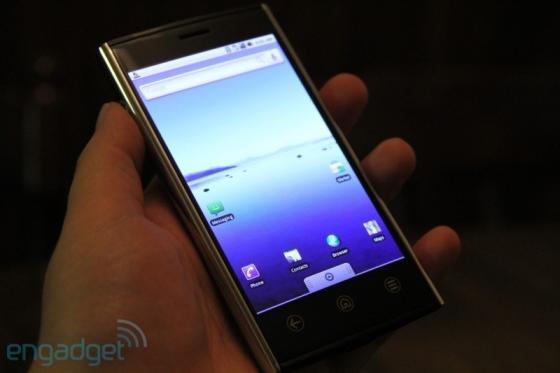 The glass screen is slightly curved, which gives interested effects when viewed at angles, but makes the screen come alive when viewed face on. Resolution can be pushed up to 1280 x 768, which is the same as most people's monitors, and although the prototype that Engadget tested had a standard LCD panel, the final product should contain a OLED or AMOLED screen that will produce stunning pictures.
As far as software is concerned, the Thunder should use Dell's own Stage UI for a more attractive user interface than the stock Android one, as well as a few interesting apps such as Hulu, streaming radio, and an on-board photo and video editor.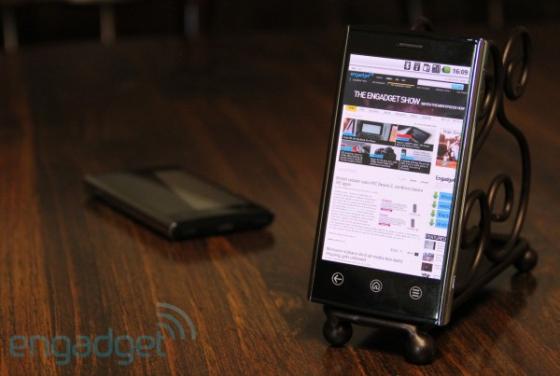 Is the Dell thunder worth waiting for?
After years of rumours about a Dell phone in the works, it's great to see one actually here in the flesh. I know some of you are thinking "what about the Dell Streak?", but with 5″ screen, it's not really a phone is it?! It's not even a tablet, it's more of a slab (although a very good one!)
With the Thunder, though, Dell seems to have got everythng right, and for a first attempt, that's seriously impressive. The Thunder looks gorgeous, its screen has the potential to be superb, and its range of features puts it on a par with the best of the smartphones on the market today.
No release date yet, but my guess is it'll be out before Christmas.
Dell Thunder Video
Here she is, the Dell Thunder, in all her glory (courtesy of Engadget)!
[Source: Engadget]