MSony Ericsson has announced that dual-core Android-based Xperia smartphones are on the way this year, as well as an extended line-up of Android phones at all price ranges, many of which will be shown off at MWC 2011.
The first of these new Android phones, the Sony Ericsson Arc, has already been unveiled at CES 2011, and will be on sale in March. But this is only the first of an extended portfolio, with lots more Xperia Minis coming as well as a high-end dual-core Android flagship, and, intriguingly, a "…very unique and exciting proposition"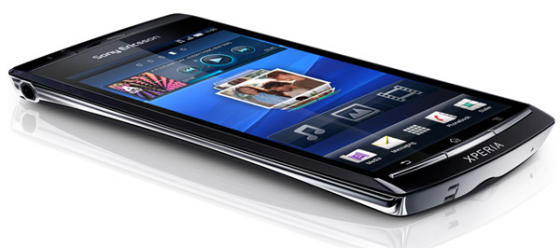 Sony Ericsson's woes in 2009 – 2010
The news comes from a Sony Ericsson earnings call, in which the company announced a return to form in 2010 despite some significant errors. The Xperia X10 was monstrously successful, shipping over 9 million units, and helped the company back into the black to the tune of 189 million Euros, compared with a loss of 878 million Euros in 2009.
2009 was a very bad year for the company, which was wrong-footed by the sudden (and not exactly unpredicted, it has to be said!) rise in smartphones. Even in 2010, the company was still selling feature-phones in the form of the Vivaz and Satio, and was selling the awful Windows Mobile-based Xperia X2, none of which could do anything to stop the runaway success of the iPhone and Android.
With the Android-based Xperia X10, the company nearly got it right, but it underestimated the demand by users for constant upgrades of Android versions, leaving some very frustrated Xperia X10 users fuming that their shiny Android phone was still running Android 1.6 when even the HTC Magic – the second ever Android phone – was running Android 2.2.
For 2011, all this will change – Sony Ericsson has learnt from its mistakes and admitted them, and its backing of Android over Symbian and Windows Mobile/Windows Phone 7 literally saved the company.
So what can expect from the company in 2011?
Sony Ericsson's products in 2011
For 2011, we can expect to see the following:
Sony Ericsson Arc Android smartphone, released in March 2011
Possibly nine other Android phones, including a new range of upgraded Xperia Mini phones
Dual-core Android smartphones. When asked if Sony Ericsson would be producing a dual-core phone, a company spokesman replied "Of course we'll have them. We can take any chipsets from our suppliers, it's not a big deal for us"
"A very unique and exciting proposition" – no idea what this is, but it's tablet-related, it wil lbring "communications entertainment" and it won't be "yet another tablet". My guess is it will be a new PlayStation tablet that the company has hinted at.
All of this shows that Sony Ericsson would seem to be back on form, back in the black, and with a renewed confidence – and about time! I was worried for a while that the company had lost its way to the extent that it would never find its way back, but if it can pull out some clear winners at MWC 2011 (and a dual-core Android phone would be just that), it could find itself right back at the head of the pack again – and not before time!
[Source: UnwiredView]