Prior to the official launch of CES 2011, Sony have unveiled posters that give a tantalising glimpse of a new super-slim phone that Sony Ericsson will be revealing at the show. The new phone is likely to be the Sony Ericsson Xperia X12 (currently codenamed Anzu, it could be announced as the Xperia X12 or Xperia Arc), which is great news as it means we get to have a look at Sony Ericsson's flagship phone for 2011 months earlier than we thought we would.
The X12 is seriously thin. The socket you see in the pic is a 3.5mm headphone jack, meaning that the whole phone is just 6 – 7mm thin at most. That's seriously impressive, and would make the X12/Anzu/Arc (whatever you want to call it!) the slimmest smartphone on the market by a long way.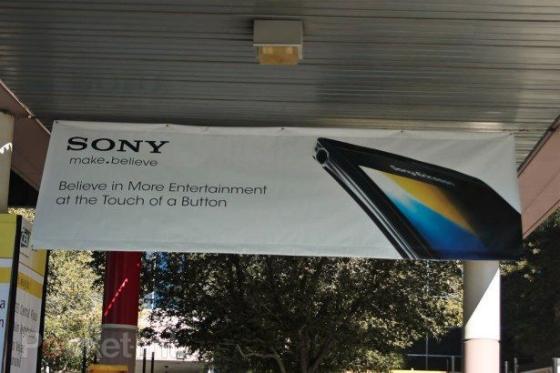 Other details of the Sony Ericsson Xperia X12
The poster obviously doesn't reveal too much else, aside from the tag line that hints at more entertainment underneath (implying that the X12 is focused on multimedia, and so hopefully has some fancy multimedia-powering graphical hardware under the hood).
However, we've seen leaked details of the X12 before so we can speculate a bit about what to expect.
According to those rumours, the X12 will feature an 8 megapixel camera, 720p video capture and playback, 4.2″ screen, 800MHz CPU and an HDMI port. It'll also be running Android Gingerbread (although the rumours on this aren't confirmed – but then, what rumour is?!).
If these features are true, then the X12 may not be all that impressive just tin terms of features. However, packing all of those features into a phone this slim will be a tremendous feat of engineering, and could give the X12 a whole level of desirability outside of the feature list alone.
This is one new phone release I'm really looking forward to! We should know more within the next 24 hours, so stay tuned.
[Suorce: Pocket-Lint]