The crazy mobile phone week that is MWC 2010 has now ended. This year's MWC 2010 started off with a bang, with Sony Ericsson and Samsung showing off all manner of new tech-loveliness. The buzz continued on the second day with HTC and Microsoft announcing some seriously cool new tech.
With so much news coming from so many different sources, though, it's easy for some tasty tidbits of info to get drowned out.
So we compiled this little guide to all the best announcements from MWC 2010, together with a compilation of some amazing facts about the mobile phone industry today and over the next five years.
If you want to see the state of the art for 2010 and get a peek into the future of the mobile industry, read on after the jump.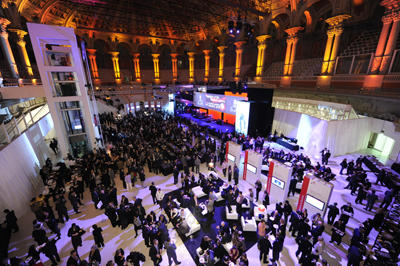 Mobile Phone announcements
MWC 2010 is all about new mobile phones – well, it is for mobile phone bloggers! Luckily, Sony Ericsson, HTC, Samsung, and, oddly, Microsoft, didn't disappoint.
LG and Nokia, did though. Not only did both companies choose to miss MWC 2010, neither manufacturer had any news worth mentioning either. For Nokia in particular, being a European manufacturer, this was hugely disappointing.
Thankfully there were other new products that were launched that made up for this. Looking back on the new tech, I'd give the MobileMentalism award for most exciting new products to Sony Ericsson, HTC and Microsoft, in that order.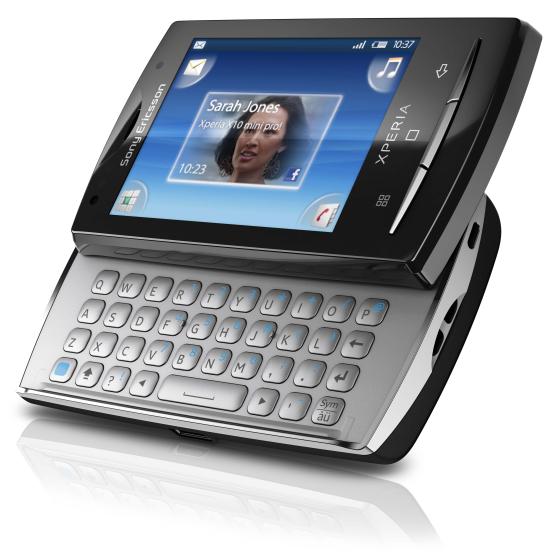 Samsung could have won it – the Samsung Beam is a particularly intriguing new phone that we can't wait to get our hands on – but the Samsung Wave and the Bada platform left us cold.
Sony Ericsson edged it by showing off its Pro range of keyboard phones (the X10 Mini Pro and Vivaz Pro), which look superb, and by releasing the cutest looking phone ever seen in the form of the X10 Mini and Mini Pro.
If any phone was going to sell by the bucket looad (and thus save Sony Ericsson!), it's this pair of X10 Minis!
HTC were only just behind Sony Ericsson, with the HTC HD2 Mini being another cute surprise, but the Legend and Desire, although great smartphones, were neither a surprise, nor that different from existing smartphones already released by the company. Still, we can't wait to get our hands on them.
Finally, we have Microsoft's annuncement of Windows Phone 7 Series, a new mobile OS from the US giant that completely replaces Windows Mobile, but which might just be stillborn if Microsoft insists on sticking with its ridiculous licensing terms.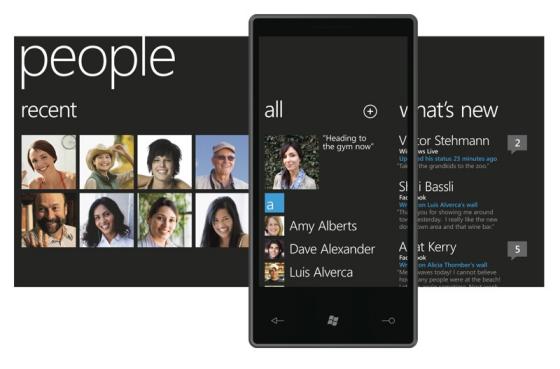 All the announcements we covered, then, are featured below:
HTC at MWC 2010
Nokia at MWC 2010
Samsung at MWC 2010
Sony Ericsson at MWC 2010
Microsoft at MWC 2010
Miscellaneous Androids at MWC 2010
Remarkable facts and figures from MWC 2010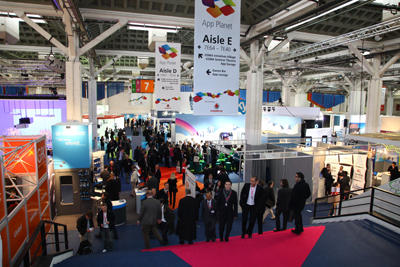 In addition to the major handset announcements, we were also treated to some jaw-dropping facts and figures at MWC 2010, showing the shape of the mobile phone industry today, and giving us a taste of things to come over the next 5 years.
If you were amazed by the new phones that were announced, just check out these remarkable facts and figures:
Mobile facts and figures – today
4.5 billion wireless connections exist now
3.5 billion mobile data connections
800 mobile networks in existance across 200 countries
Vodafone 150 becomes the world's cheapest mobile at just $15 per handset
Google's selling 60,000 Android phones a week
Mobile predictions for the future
Smartphones sales will represent 56% of all phone sales in Europe by 2012
1.5 billion mobile Internet users predicted by 2013
Data traffic set to grow 66 times its 2008 rate by 2013
50 billion devices expected to be connected to the mobile network by 2020
Mobile phones will overtake PCs as the most common Web access device by 2013
State of the art in mobile tech
HSPA+ now live on 37 networks worldwide, with maximum speeds of 21Mbps and averaging 10Mbps
Stockholm and Oslo have world's first LTE networks from TeliSonera, with speeds topping out at 50Mbps in first phase, and 80Mbps in second phase
59 more LTE networks coming on stream in 2010, including Vodafone and NTT DOCOMO
Hong Kong based operator CSL recorded 127Mbps on its test LTE network in the city, with constant throughput of 70Mbps
The shape of things to come
Future smartphone chips will provide 1080p HD video
ST-Ericsson working on 1.2GHz dual-processor smartphone CPU
ST-Ericsson working with Adobe to incorporate Flash 10.1 and Adobe AIR onto its chips, providing hardware accelerated Flash for smartphones
Android being optimized to work on dual-core chips by ST-Ericsson
MWC 2010 Awards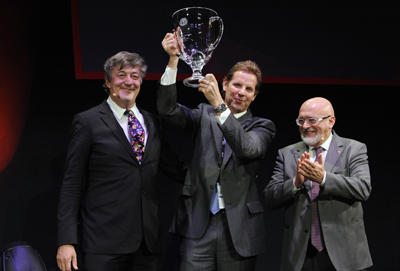 Finally, we have the MWC 2010 awards, where the mobile phone industry decides which of the mobile tech released in 2009 was the cream of the crop. The most interesting of the awards were:
Mobile Industry Personality of the year: Steve Jobs
Best Mobile Handset or Device: HTC Hero
So congrats to Steve Jobs and to HTC – and, to be fair, it's difficult to argue with either of these awards. It'll be interesting to see who wins these accolades next year though. With Apple's focus now on the iPad, development of the iPhone will probably slow down a bit. HTC, though, could be in with a shout of best handset again, though, if only for the sheer number of new handsets they plan on launching throughout 2010!
Conclusion

MWC 2010 is a great opportunity to take stock on the state of the mobile phone industry, and to see what's coming, both in the coming year and beyond. With all the info compiled for this post, I think it's safe to say that mobile is in extremely rude health!
The figures above on the state of the art are simply jaw dropping, while the new phones announced last week and the technologies just on the horizon show that barn-storming innovation – the hallmark of the mobile phone industry – is, if anything, accelerating!
So farewell MWC 2010, and thank you – it's been a great event :)
[Source: GSMA's official MWC 2010 site]